Tick the ingredients you need to add your shopping list.
For the mint cream:
For the crust:
For the filling:
Heat the cream in a saucepan over a medium-high heat until boiling, then add the mint leaves. Pour the cream into a bowl and cover with cling film. Cool to room temperature, then place in the fridge overnight.
Pour the cream through a sieve and discard the mint leaves.
Combine the crushed Oreos with the melted butter and peppermint extract. Press into the bottom and up the sides of a 20cm tart tin. Refrigerate for about an hour.
For the filling, place the dark and milk chocolate in a bowl with the butter. Heat the mint cream in a saucepan until almost boiling, then pour it over the chocolate. Gently stir until the chocolate has completely melted.
Pour the filling into the tart crust and smooth the surface with a spatula.
Refrigerate for a 1½-2 hours until the chocolate has set. Slice and serve with whipped cream.
Nutrition Facts
Per serving: 605kcals, 41.9g fat (24.1g saturated), 52.4g carbs, 36.8g sugars, 5.9g protein, 2.5g fibre, 0.311g sodium
Do you love chocolate and mint? Here's our Mint chocolate and mint cream cake...
Popular in Chocolate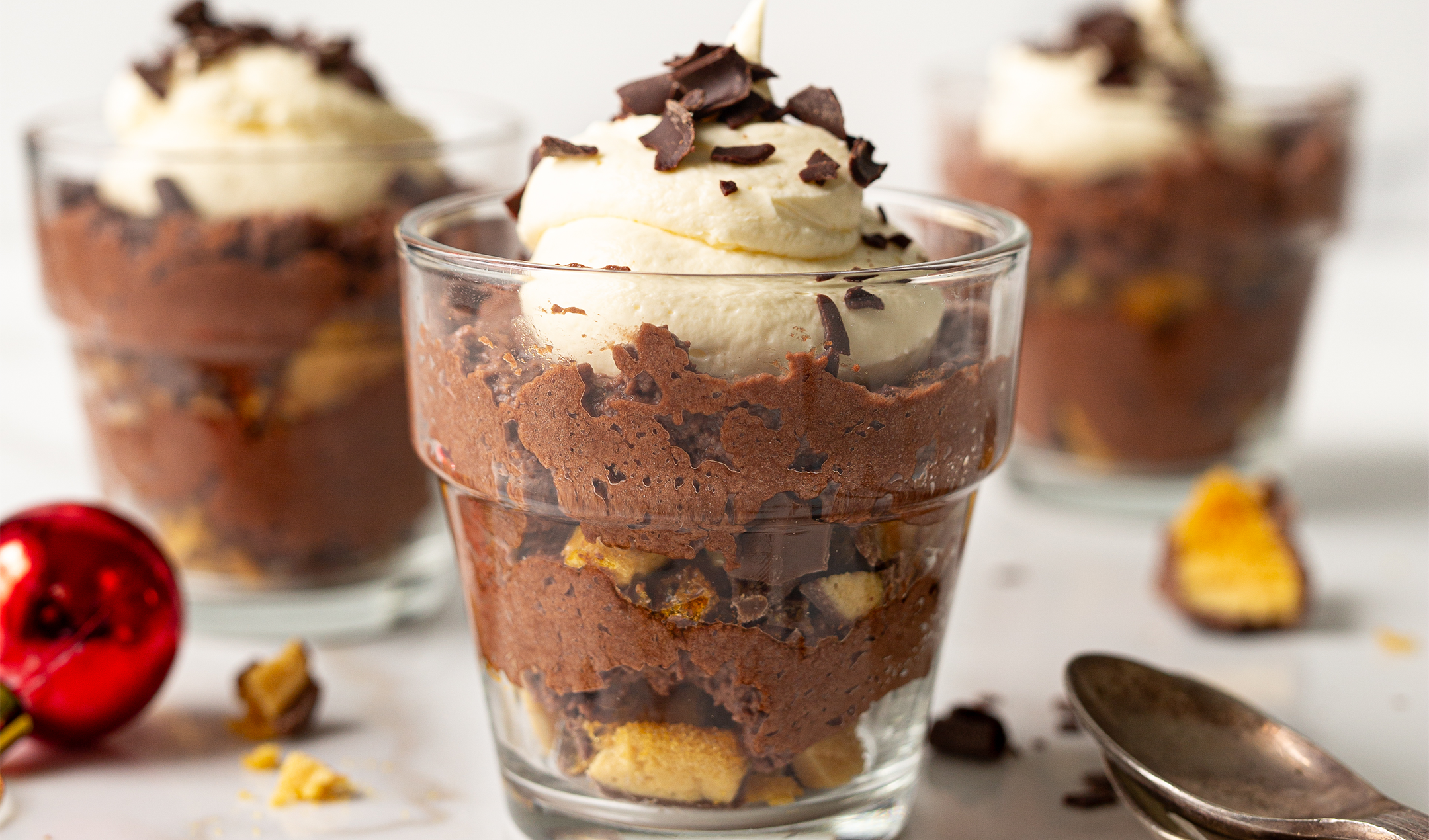 Gluten-free chocolate and honeycomb mousse by EUROSPAR