Tick the ingredients you need to add your shopping list.
For the sponge:
For the ganache:
Preheat the oven to 180 ̊C/160 ̊C fan/gas mark 4. Line two deep 20cm round cake tins with non-stick parchment paper.
In a large bowl, stir together the flour, cocoa powder and caster sugar.
Add the remaining sponge ingredients and whisk until smooth.
Divide the mixture between the prepared tins and bake for 40-45 minutes or until a skewer inserted in the centre comes out clean. Allow the cakes to cool fully.
To make the ganache, stir together the sour cream and melted chocolate until smooth. Place in the fridge for 10 minutes or until firm.
Place one of the sponges onto a cake stand or plate. Spread over half of the ganache. Top with the second sponge and spread on the remaining ganache.
Nutrition Facts
Per serving: 886kcals, 48.8g fat (30.5g saturated), 102.6g carbs (64.7g sugars), 13.3g protein, 5.3g fibre, 0.234g sodium
Popular in Cakes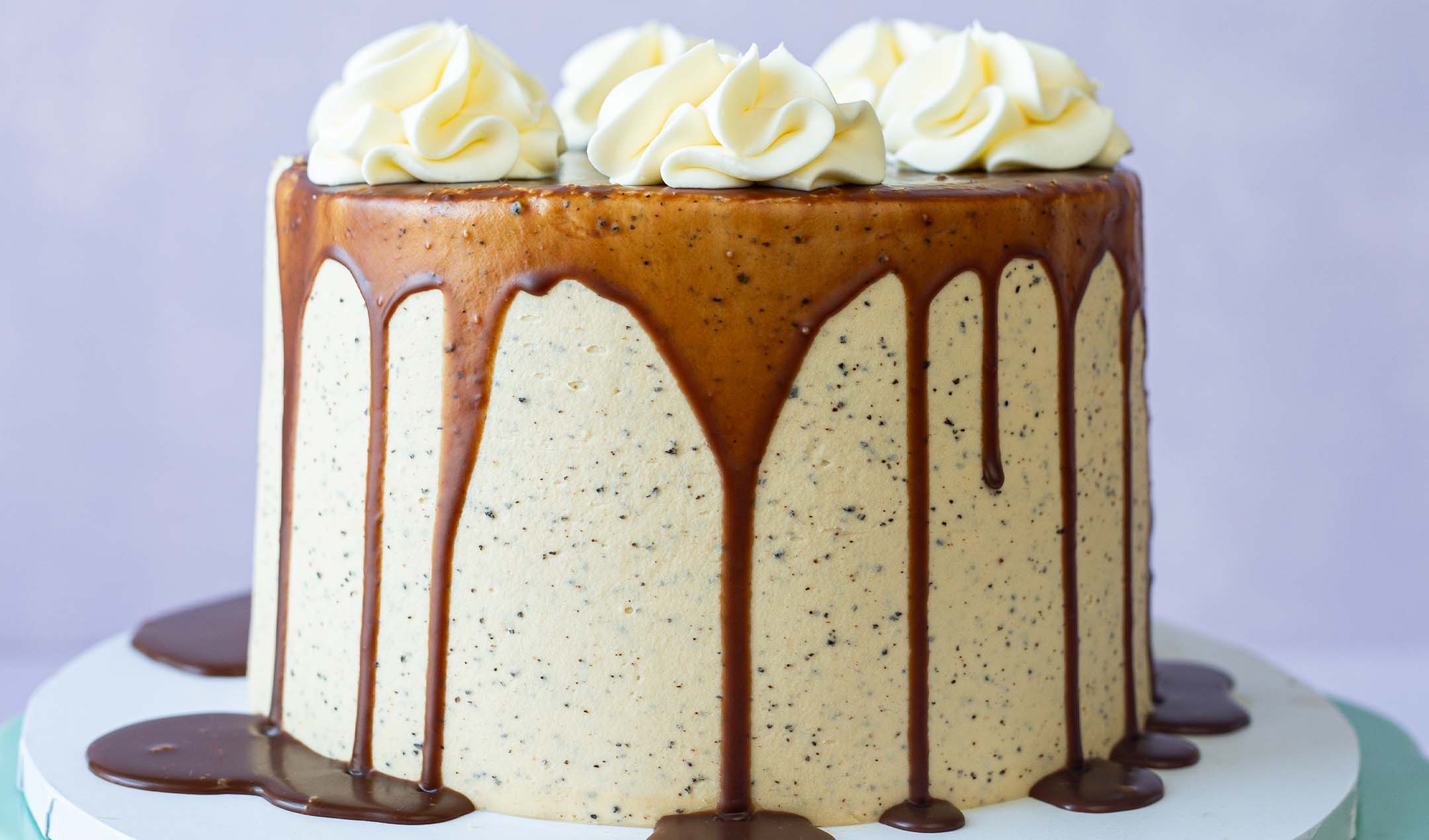 Chai tea cake