Tick the ingredients you need to add your shopping list.
Rinse the blueberries under cool water, then spread out on kitchen paper and gently pat dry.
Line a large baking tray with parchment paper.
Place the chocolate in a heatproof bowl and set over a pan of gently simmering water, making sure the bottom of the bowl doesn't touch the water. Stir until melted, then remove the bowl from the heat.
Gently fold in the blueberries. Form the mixture into clusters by spooning 4-5 chocolate coated blueberries onto the prepared baking tray. Space the clusters 2-3cm apart.
Allow to cool to room temperature, then place in the fridge for 45 minutes or until completely set.
Nutrition Facts
Per Serving: 21kcals, 6.4g fat (4.5g saturated), 14.3g carbs (12.1g sugars), 1.7g protein, 1g fibre, 0.017g sodium
Popular in Lunchbox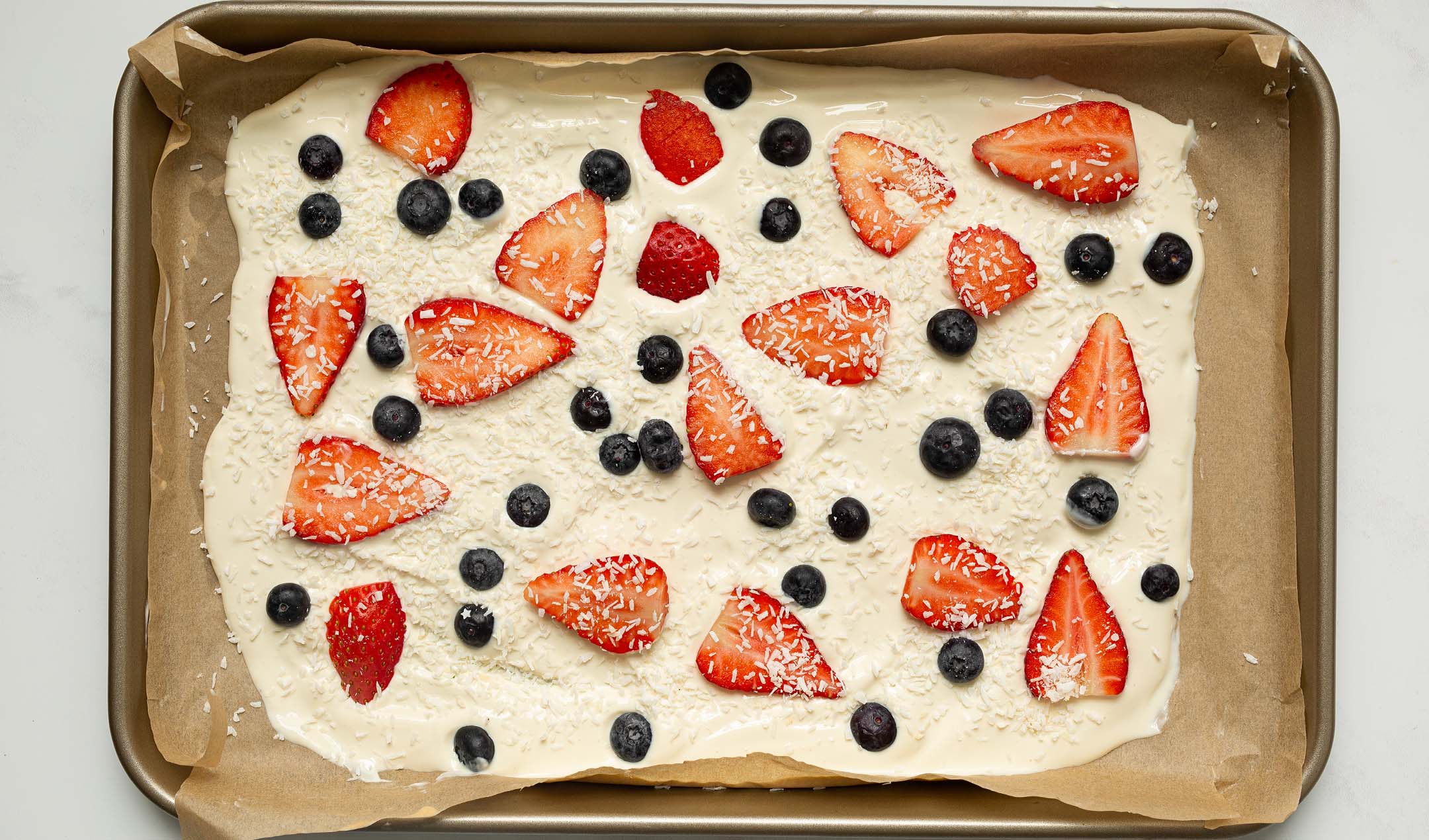 Yogurt bark