Tick the ingredients you need to add your shopping list.
Ingredients:
For the icing:
Preheat the oven to 180˚C/160˚C fan/gas mark 4 and line two 12-hole muffin tins with paper cases.
In a large bowl, mix all dry ingredients together with a spoon.
In a separate bowl, whisk the wet ingredients together until frothy.
Add the wet ingredients to the dry ingredients and stir until mixed, then fold in the grated carrots. Stir until well combined.
Pour the batter into the paper cases, leaving a 1-2cm space at the top of each case. Bake for 15 minutes, or until a toothpick inserted in the centre of a cupcake comes out clean. Allow to cool for 30 minutes.
Cream the icing sugar, coconut oil, vanilla and salt together. Add the apple cider vinegar and mix. Slowly add the milk substitute until the desired consistency is reached.
Spread the icing on the cooled cupcakes using a knife or piping bag.
To make the sprinkles, whizz half of a carrot in the bowl of a food processor until fine, then sprinkle over the iced cupcakes.
Nutrition Facts
Nutritional information:
Per serving: 489kcals, 42.7g fat (8.9g saturated), 30.5g carbs, 25.7g sugars, 1.5g protein, 1.2g fibre, 0.051g sodium
Popular in Dairy-free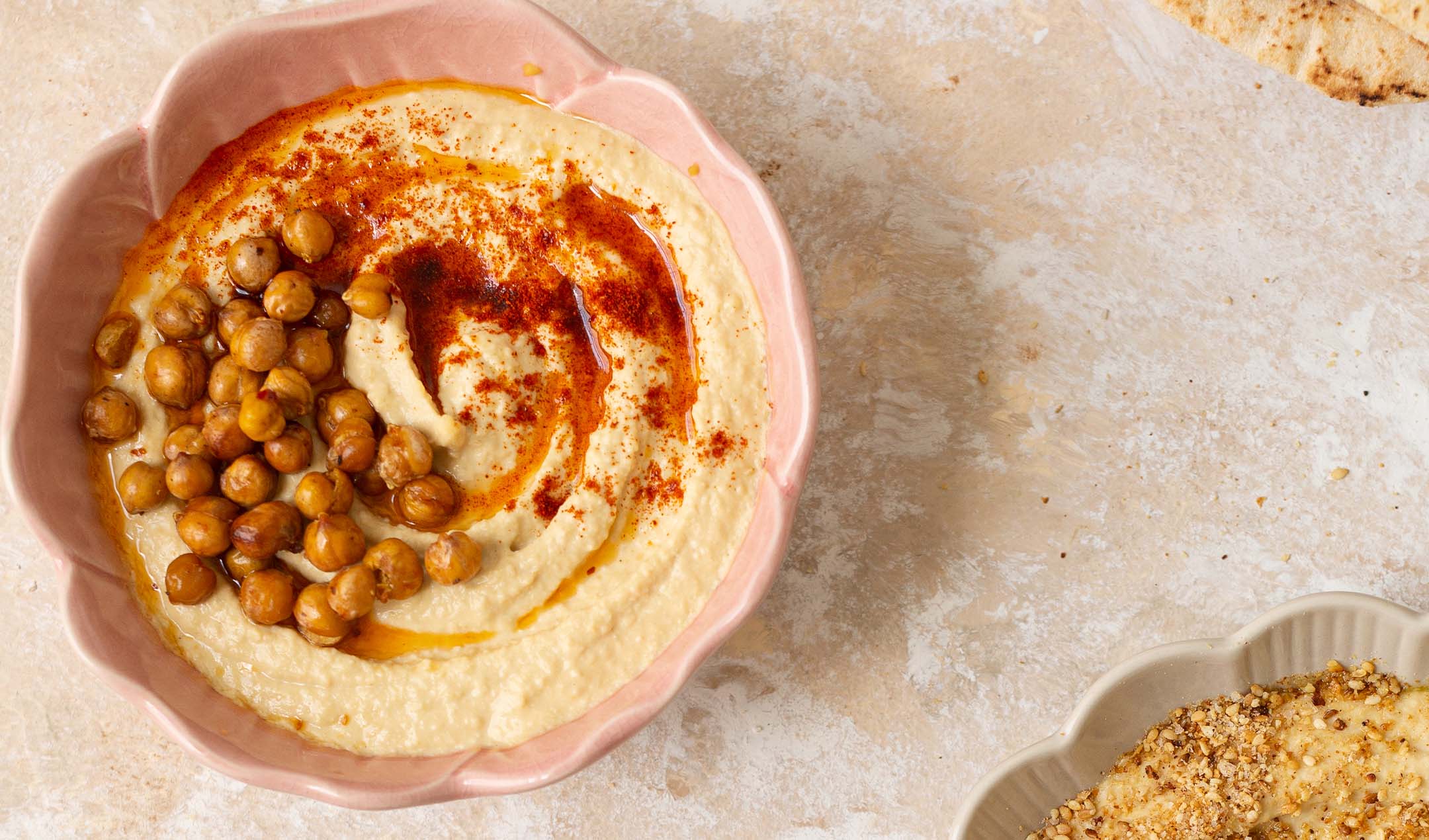 Hummus with chilli oil and crispy chickpeas