Tick the ingredients you need to add your shopping list.
Place the chicken fillets between two sheets of cling film and pound with a kitchen mallet or rolling pin until they're of an even thickness. Season with salt and pepper.
Heat one tablespoon of oil in a large pan over a high heat. Working in batches to avoid crowding the pan, cook the chicken fillets for 3-4 minutes per side until golden brown on both sides and cooked through. Transfer to a plate and set aside.
Heat the remaining tablespoon of oil in the pan. Add the onion and cook for 5-6 minutes until softened. Add the red pepper and courgette and cook for 3-4 minutes.
Add the garlic, sun-dried tomatoes and oregano. Stir for one minute.
Turn the heat to medium-high and add the stock. Allow to bubble for 2-3 minutes, scraping any sticky bits from the bottom of the pan using a wooden spoon.
Add the cream, bring to a simmer and cook for two minutes. Stir in the Parmesan and baby spinach and season to taste with salt and black pepper. Return the chicken to the pan and heat through for 1-2 minutes, then serve with mashed potato or pasta.
Note: Mashed potato can be used as an alternative to pasta, if you wish.
Nutrition Facts
Per Serving: 445kcals, 24g fat (6.7g saturated), 13.4g carbs (4g sugars), 45.1g protein, 2.8g fibre, 0.469g sodium
Popular in Chicken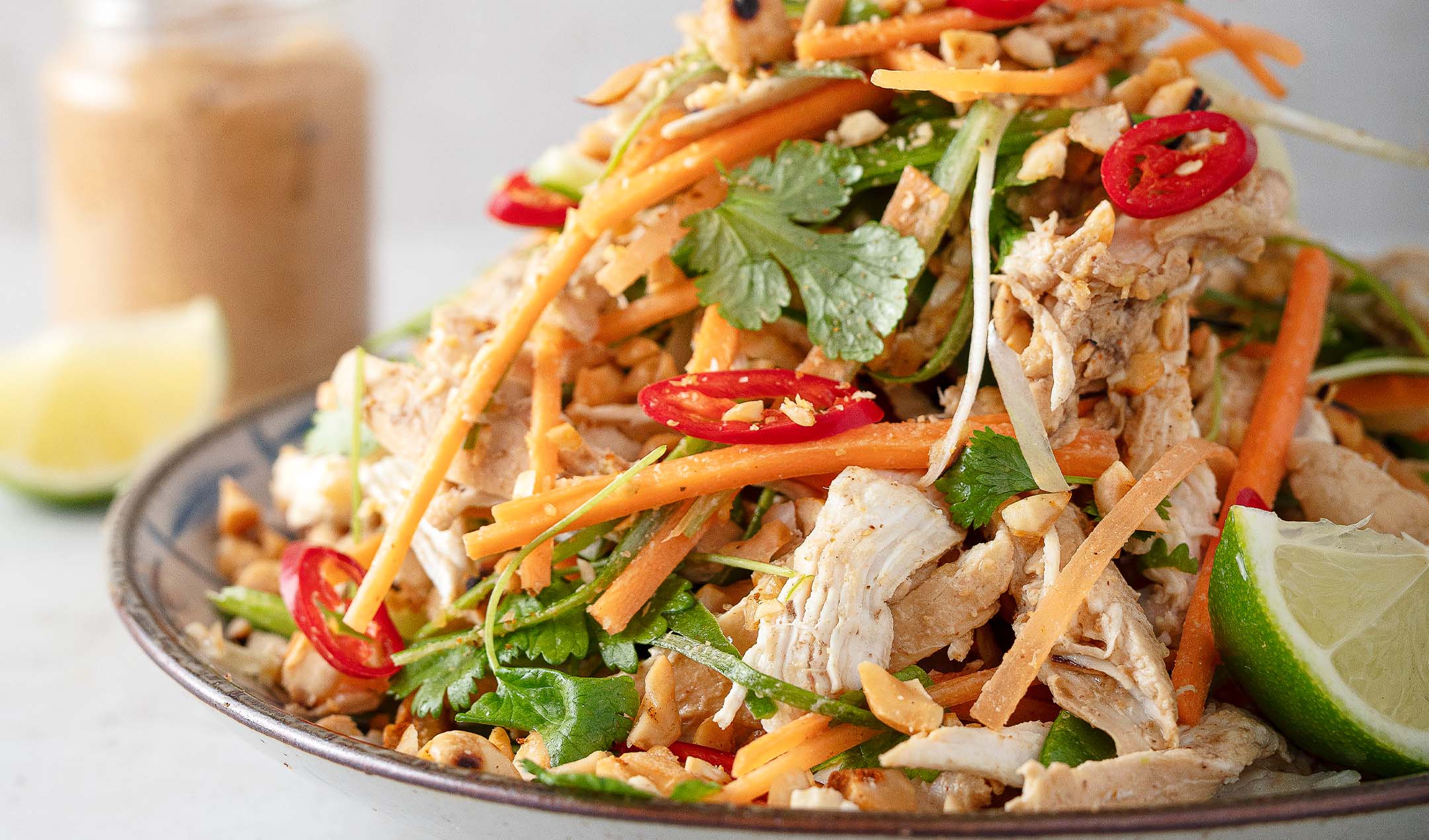 Peanut chicken salad