Tick the ingredients you need to add your shopping list.
Preheat the oven to 190°C/170 ̊C fan/gas mark 5.
Cook the bacon in a large oven-safe pan over a medium heat until golden and crisp. Use a slotted spoon to transfer the bacon to a plate lined with kitchen paper, reserving the fat in the pan. Set aside.
Melt the butter in the same pan, then add the Brussels sprouts and season with salt and pepper. Cook for 5-6 minutes until lightly charred, stirring occasionally. Add the garlic and cook for one minute, stirring.
Pour in the cream, turn the heat to low and simmer for 3-4 minutes until tender.
Add the cornflour slurry and stir until well combined and slightly thickened.
Return the bacon to the pan, add some more black pepper and stir to combine everything together. Scatter over the Mozzarella and Parmesan. Bake for 15-20 minutes until bubbling around the edges.
For more amazing recipes using Brussels sprouts click here.
Nutrition Facts
Per Serving: 358kcals, 24.7g fat (10.7g saturated), 14.9g carbs (2.8g sugars), 21.7g protein, 4.8g fibre, 1.005g sodium
Popular in Christmas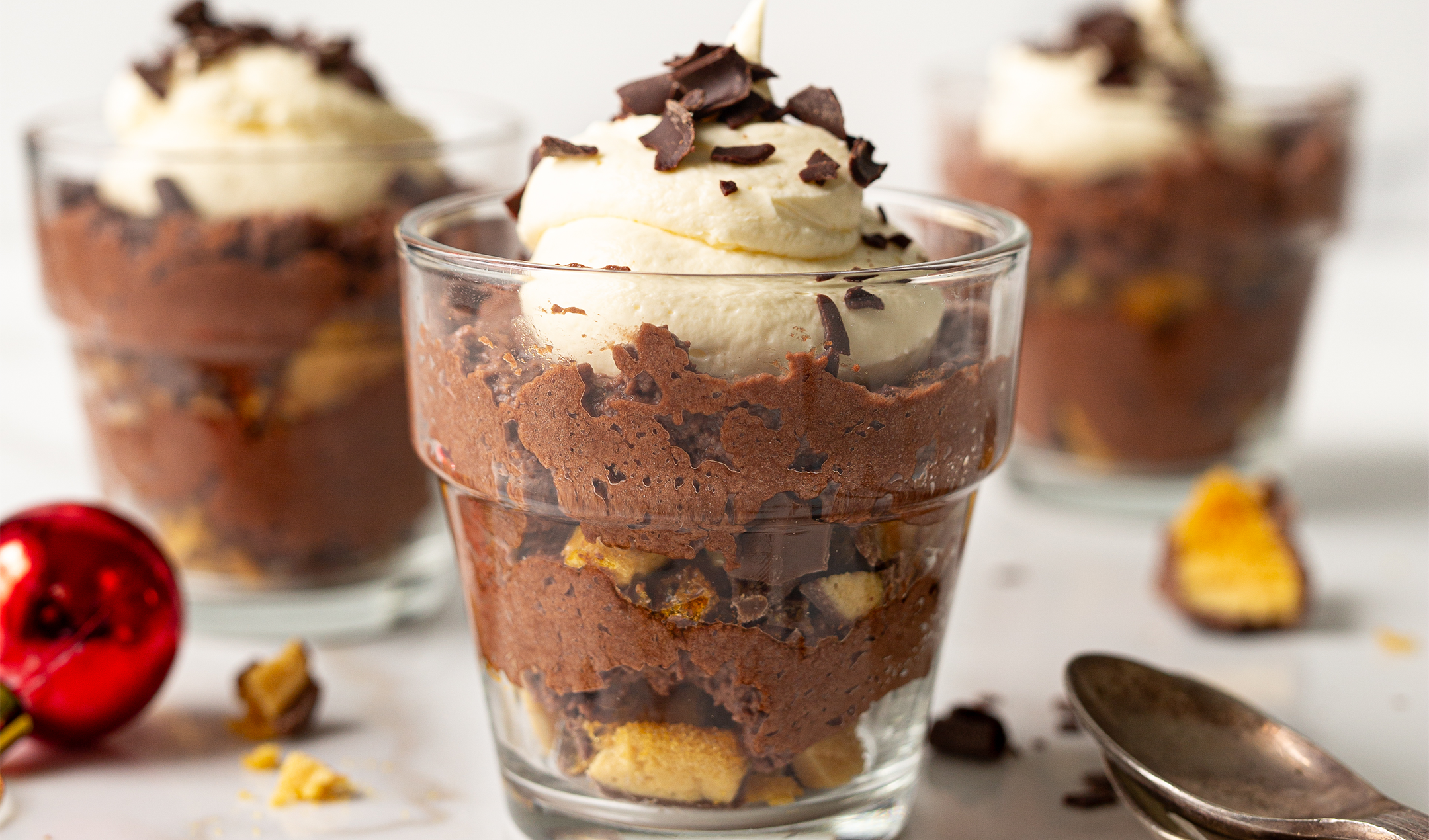 Gluten-free chocolate and honeycomb mousse by EUROSPAR