Tick the ingredients you need to add your shopping list.
Blitz the cookies in a food processor until finely ground. If you don't have a food processor, crush them in a bag with a rolling pin. Reserve two tablespoons of cookie crumbs for garnishing.
Mix together the cream cheese and cookie crumbs until well combined. Refrigerate the mixture for one hour, then shape into small balls and place on a baking tray lined with parchment paper. Freeze for about one hour until firm.
Melt the chocolate in a bowl set over a saucepan of gently simmering water; make sure the bottom of the bowl isn't touching the water. Once the chocolate is soft, remove from the heat and stir until smooth.
Using two forks, dip and coat balls with melted white chocolate and place on a sheet of parchment paper to set. Sprinkle with the reserved cookie crumbs.
Refrigerate for 10 minutes until firm. Serve slightly cool or at room temperature.
Nutrition Facts
Per Serving: 71kcals, 4.7g fat (2.5g saturated), 6.7g carbs (5.2g sugars), 1g protein, 0.1g fibre, 0.044g sodium
Popular in Chocolate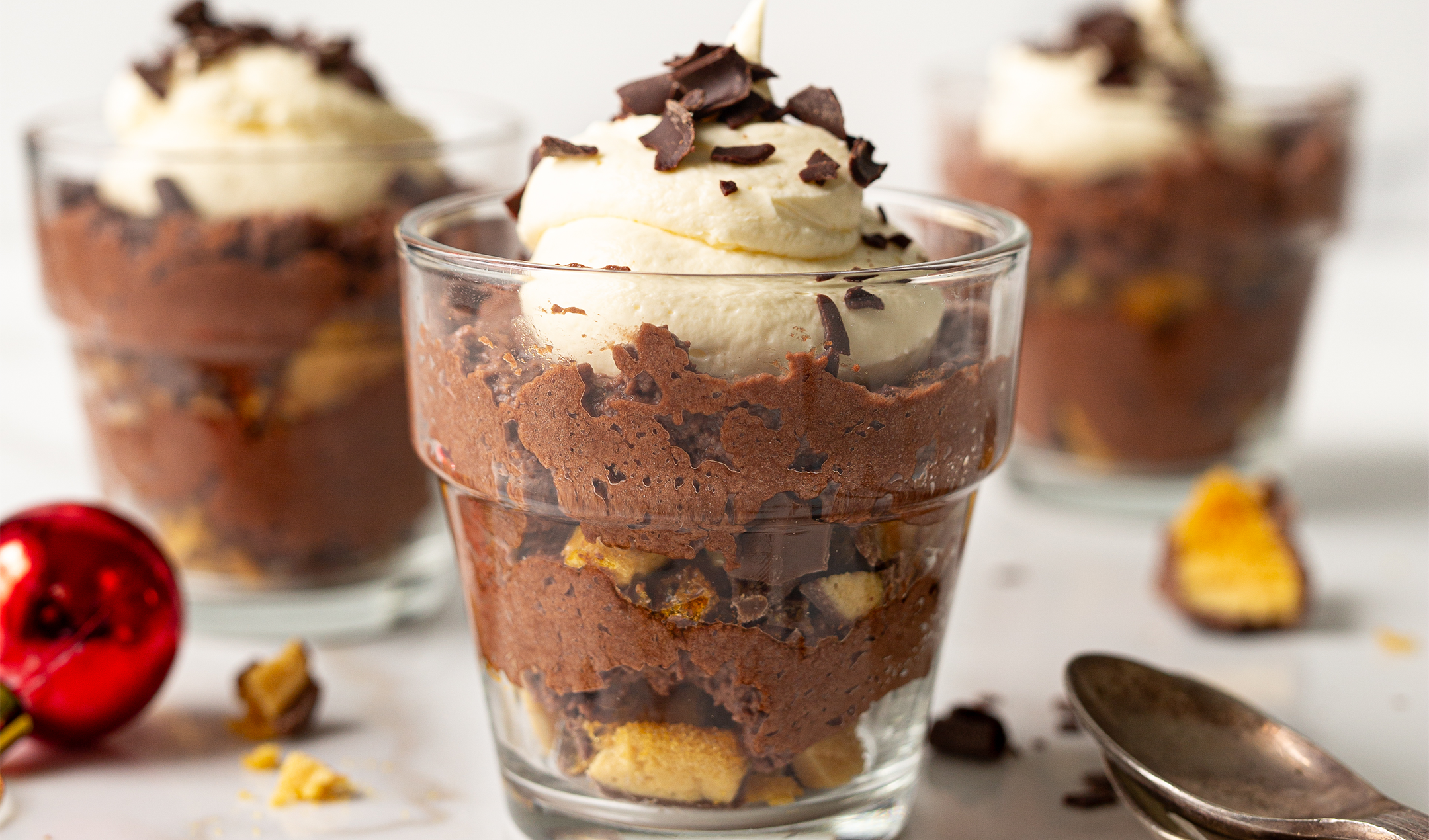 Gluten-free chocolate and honeycomb mousse by EUROSPAR