Tick the ingredients you need to add your shopping list.
Preheat the oven according to cookie dough package instructions. Grease a skillet pan, or a round cake tin well with butter. Press the cookie dough into the bottom of the tin until it is level. Bake for 13 minutes until just golden.
Place pieces of chocolate on top of the cookie until covered. Top with mini marshmallows and bake again for 12-14 minutes until melted.
Place under the grill for 1-2 minutes until the marshmallow is toasted nicely. You can also use a kitchen blowtorch for this step – be careful not to burn it.
Remove and allow to cool for 10 minutes before digging in with spoons.
Nutrition Facts
Per serving: 414 kcals, 24.6g fat (14.8g saturated), 44.3g carbs (24.6g sugars), 4.1g protein, 0.1g fibre, 0.101g sodium
Popular in Chocolate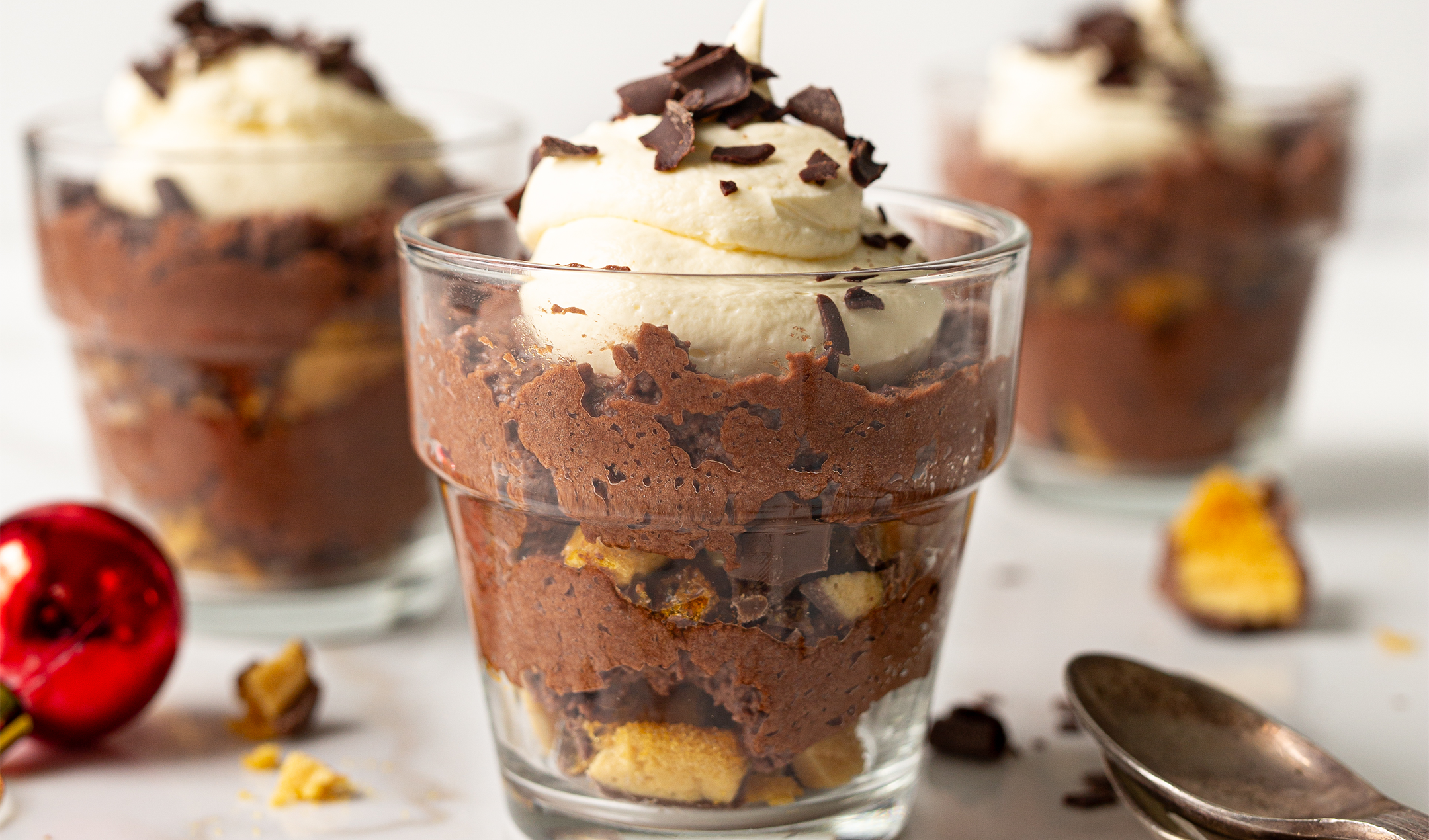 Gluten-free chocolate and honeycomb mousse by EUROSPAR