Tick the ingredients you need to add your shopping list.
In a saucepan, combine the oats, coconut milk, water, vanilla and a pinch of salt in a pot. Simmer over a low heat for 4-6 minutes, stirring, until you get a thick, creamy porridge. Stir in the maple syrup and lime zest.
Serve topped with kiwi, mango, coconut shavings and chia seeds, or your preferred choice of fruit.
Nutrition Facts
Per serving: 527kcals, 35.6g fat (28.8g saturated), 48.6g carbs (15.2g sugars), 9.2g protein, 8.9g fibre, 0.075g sodium
Popular in Dairy-free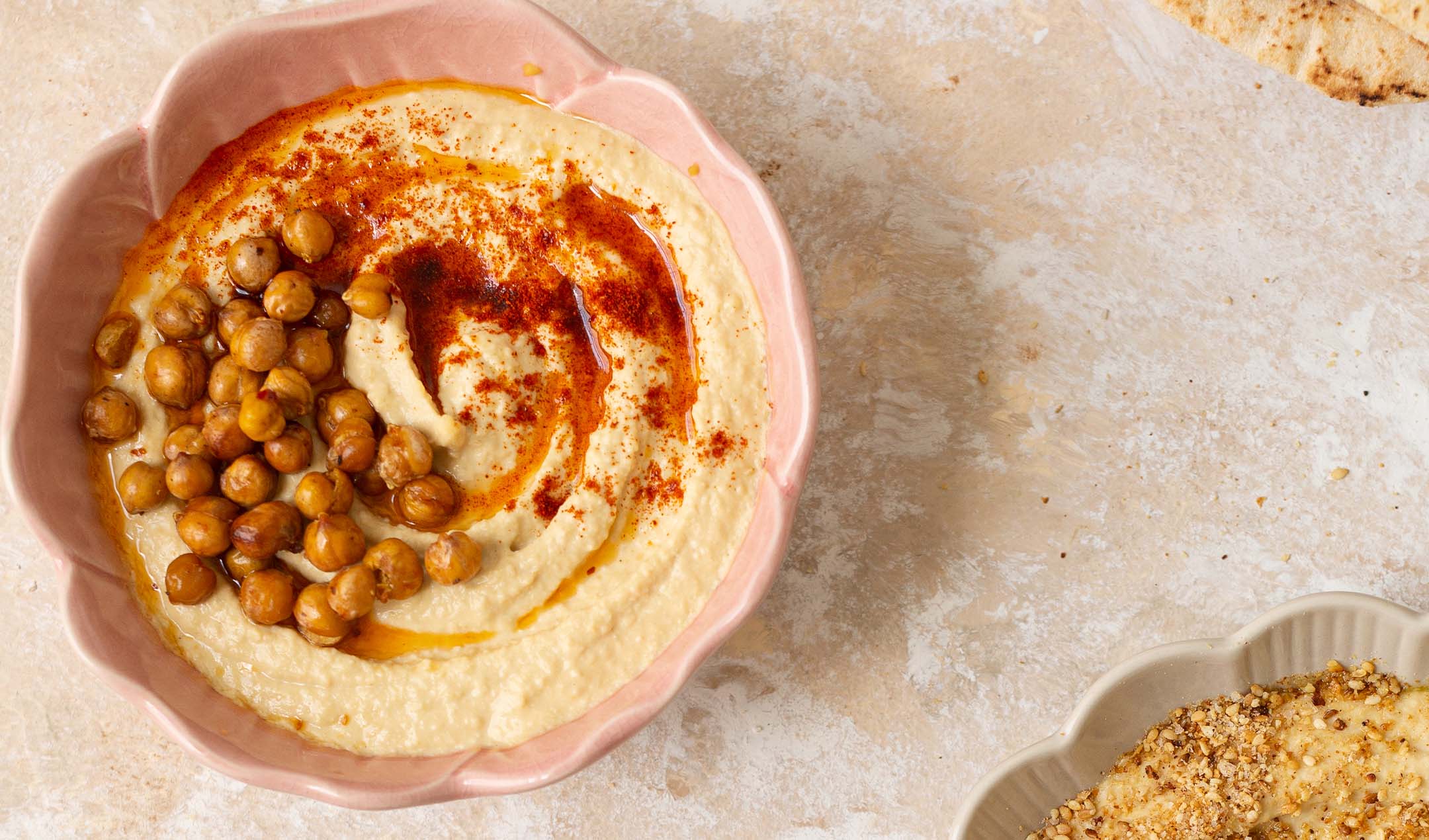 Hummus with chilli oil and crispy chickpeas