Tick the ingredients you need to add your shopping list.
Preheat the oven to 180˚C/160˚C fan/gas mark 4.
In a bowl, combine the mango with the cucumber, spring onion, chilli, lime juice, two tablespoons of olive oil and two tablespoons of chopped mint. Set aside.
In a small bowl, mix the coconut, breadcrumbs, lime zest, remaining mint and remaining oil together. Season with salt and pepper.
Place the fish in a baking dish and top with the crumb mixture, pressing it on with your fingers. Bake for 8-10 minutes until the fish is opaque throughout and flakes easily. Serve with the mango salad.
Nutrition Facts
Per serving: 444kcals, 22.4g fat (7g saturated), 33.7g carbs, 18.9g sugars, 31.1g protein, 5.8g fibre, 0.248g sodium
If you need help with the mango prep, here's a step-by-step guide
Popular in Dairy-free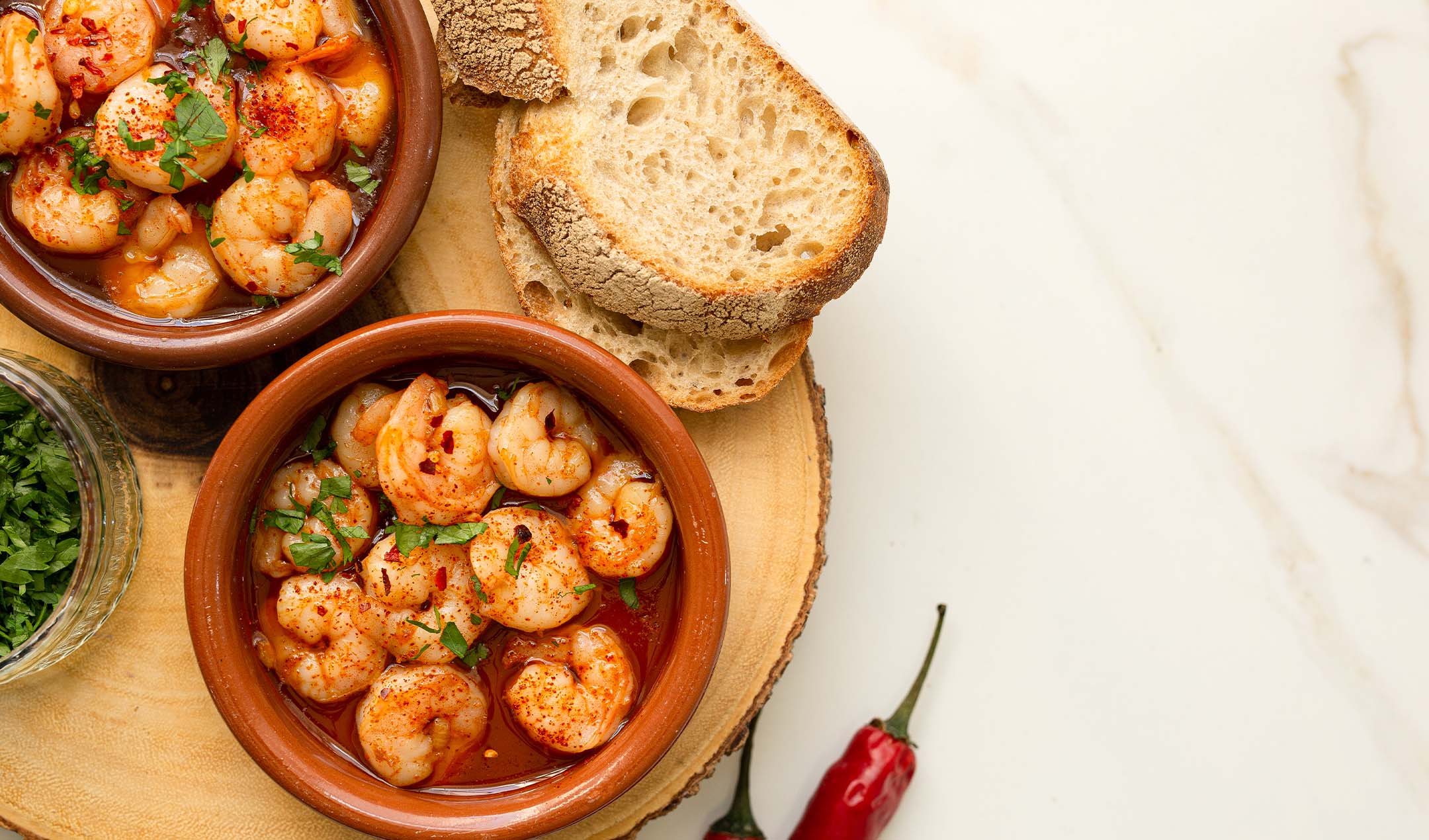 Gambas al ajillo