Tick the ingredients you need to add your shopping list.
For the sponge:
For the icing:
To decorate:
Preheat the oven to 180˚C/160˚fan/gas mark 4. Line three 20cm tins with parchment paper

In a large bowl, sift together the coconut flour, bicarbonate of soda and salt
In a separate bowl, whisk together the whole eggs, melted coconut oil, coconut milk, maple syrup and lime zest until foamy
Fold the wet ingredients into the dry
In a grease-free bowl, use an electric beater to whisk the egg whites until they form thick soft peaks. Gently fold the whisked egg whites into the cake batter
Divide the batter evenly amongst the prepared tins and bake for 20-25 minutes or until a skewer inserted into the centre comes out clean. Allow to cool in the tins for 10 minutes, then transfer to wire rack
In a bowl, combine all the ingredients for the icing and beat together until smooth
Brush the cake with the lime juice
Stack and fill the sponge layers with the icing. Spread the icing over the top and sides of the cake, making sure to fill in any gaps. This doesn't have to be neat
In a small dry frying pan over a medium heat, lightly toast the coconut shavings. Remove from the pan and leave to cool
Press handfuls of the toasted coconut into the sides of the cake until covered, then cover the top too. Decorated with some lime zest and lime wedges to serve.
Nutrition Facts
Per Serving: 414kcals, 37.1g fat (28g saturated), 16.2g carbs (12.9g sugars), 7g protein, 0.7g fibre, 0.352g sodium
Popular in Cakes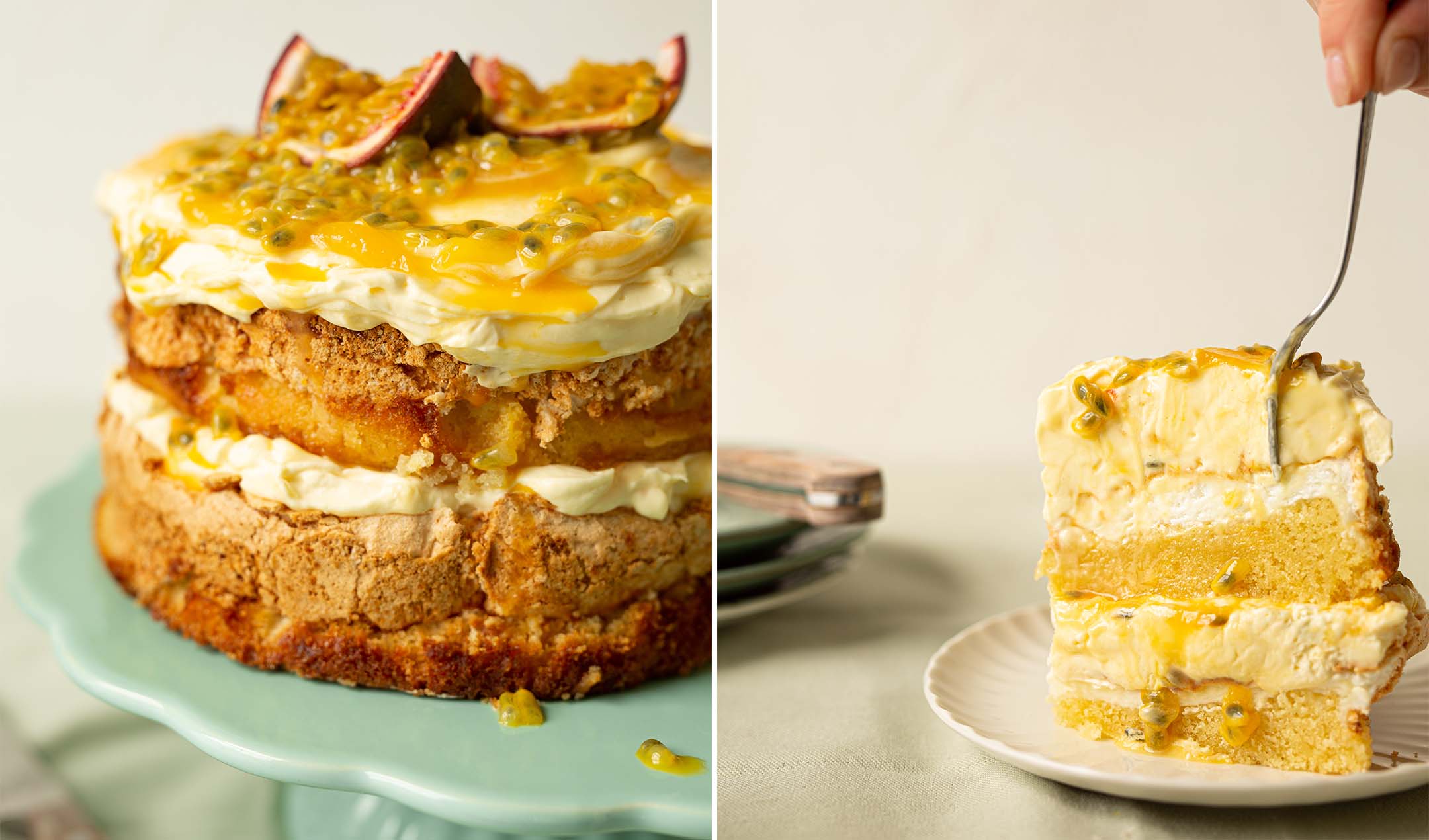 Passionfruit meringue gateaux