Tick the ingredients you need to add your shopping list.
For the salad:
For the dressing:
Set a sieve over a bowl and add the chopped tomatoes. Sprinkle liberally with salt and toss to combine. Let the tomatoes stand while you prepare the remaining ingredients; this will drain out excess water and concentrate their flavour.

In a bowl, whisk together the buttermilk, crème fraîche, mayonnaise, black pepper, lemon juice and zest. Stir in most of the blue cheese, reserving a little for garnish, and set the dressing aside.

Put enough water in a pan to just cover the bottom and add the bacon lardons in a single layer. Cook over a medium heat for 2-3 minutes until the water evaporates and the bacon begins to sizzle. Reduce the heat to medium-low and cook for 15 minutes, stirring occasionally, until the bacon is golden. Using a slotted spoon, transfer the bacon to a plate lined with kitchen paper to drain. Set aside.

Remove any limp outer leaves from the lettuce and cut the head in half, then cut each half into two wedges.

Place each lettuce wedge on a plate and drizzle with the blue cheese dressing. Top with crumbled bacon, chopped tomatoes, a sprinkling of chives and the reserved blue cheese. Season with black pepper and serve.
Nutrition Facts
Per Serving 335kcals, 27g fat (12.6g saturated), 12.2g carbs, 5.1g sugars, 11.4g protein, 1.4g fibre, 1.279g sodium
Popular in Diabetic-friendly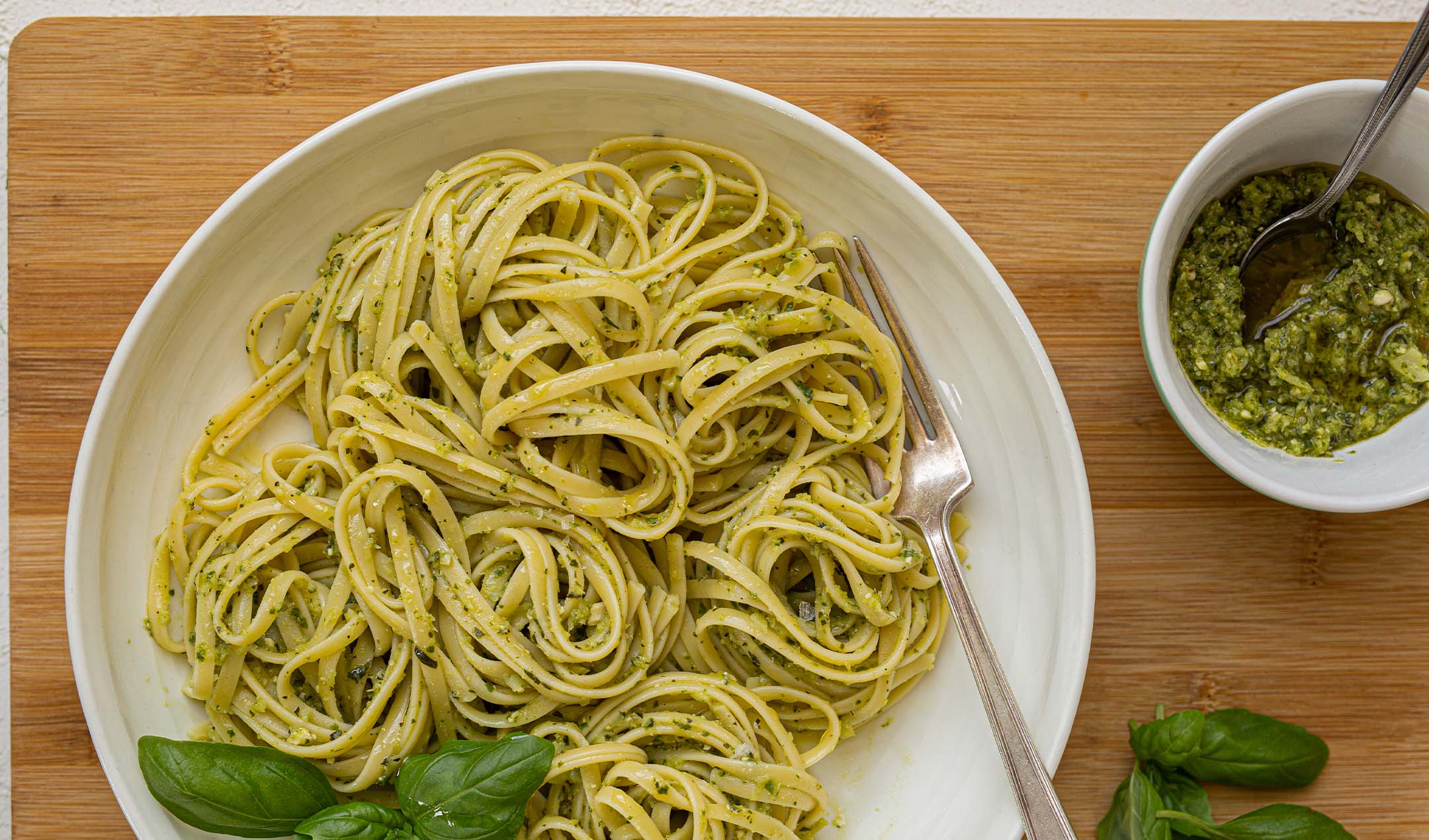 No-waste broccoli pesto pasta