Tick the ingredients you need to add your shopping list.
For the pico de gallo:
To serve:
To make the pico de gallo, season the tomatoes with one teaspoon of salt and toss to combine. Transfer to a sieve or colander set in a bowl and allow to drain for 20 minutes. Discard the liquid that drains out.

In a serving bowl, combine the tomatoes with the onion, jalapeño, coriander and lime juice. Add salt and black pepper to taste.
Heat one tablespoon of vegetable oil in a large pan or wok over a medium-high heat. Pat the chicken strips dry with kitchen paper and season on both sides with salt, pepper and about half of the fajita spice mix.
Working in batches to avoid over-crowding the pan, cook the chicken strips for 3-4 minutes per side until completely cooked throughout, adding more oil if needed. Transfer to a plate, cover loosely with foil and keep warm while you cook the vegetables.
Heat another tablespoon of oil in the same pan or wok over a medium-high heat and cook the sliced peppers and onions for 4-5 minutes until just tender but still retaining some crunch, stirring often.
Return the chicken back to the pan and stir everything together. Bring to the table and serve with warmed tortilla wraps, the pico de gallo, sliced avocados and sour cream.
Nutrition Facts
Per serving (one wrap with all the trimmings!):
599kcals, 30.3g fat (7.2g saturated), 43.9g carbs, 5.6g sugars, 39g protein, 8.5g fibre, 1.081g sodium
---
MAKE IT YOURS
Add some baby spinach or rocket to each wrap to boost the nutritional benefit
Popular in Chicken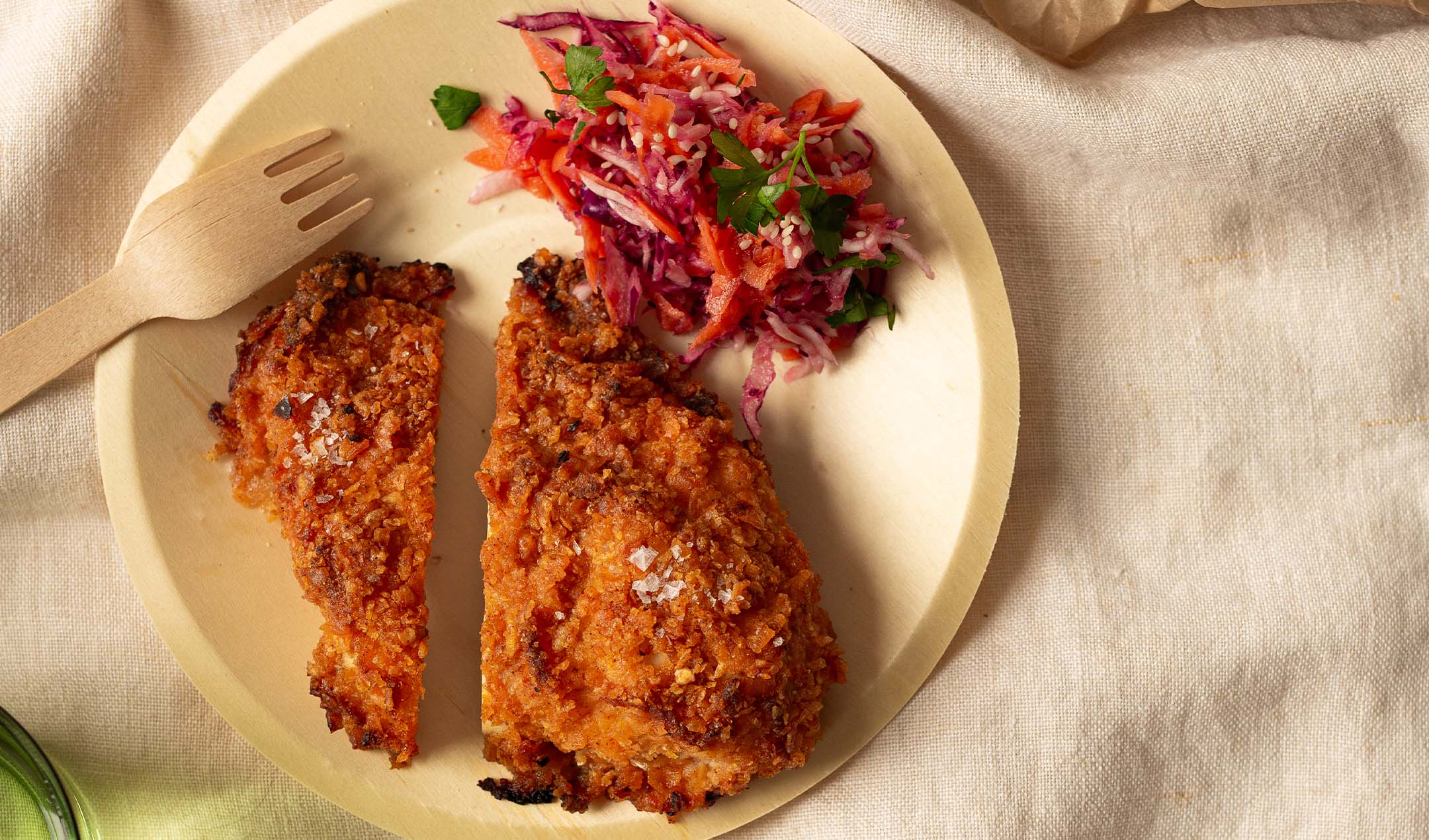 Easy fried chicken and asian slaw