Tick the ingredients you need to add your shopping list.
For the macarons:
For the buttercream:
Line two large baking trays with non-stick parchment paper. Place the almonds and icing sugar into a food processor and whizz for 15 seconds. Sieve the mixture into a large bowl.
Place the egg whites into a large, grease-free mixing bowl. Whisk until it forms soft peaks.
Gradually add in the caster sugar, one tablespoon at a time. Whisk until the mixture forms stiff peaks and is firm and glossy. Whisk in the peppermint extract and add a few drops of green colouring at a time until you reach your desired colour.
Using a spatula, fold in the almond mixture, one third at a time. When all of the mixture is thoroughly incorporated, continue to cut and fold until it forms a shiny batter with a thick, ribbon-like consistency.
Pour the mix into a piping bag with a 1cm round nozzle. Pipe 32 rounds in varying sizes onto the prepared baking trays.
Tap the trays on the counter to remove any air bubbles from the mixture. Leave to sit at room temperature for 30 minutes.
Preheat the oven to 160 ̊C/140 ̊C fan/gas mark 3.
Bake for 10-15 minutes. Leave to cool for 10 minutes and then carefully peel the macarons off the parchment paper. Leave to cool fully.
In a large bowl, beat together all of the ingredients for the buttercream until smooth. If the mixture is too thick, add 1-2 tablespoons of boiling water to loosen.
Spoon the buttercream into a piping bag and snip a small hole in the end of the bag. Pipe a swirl of buttercream onto one of the macarons and sandwich with another. Layer up four macarons to form Christmas trees, decorating with sprinkles.
Repeat until all of the macarons have been built into Christmas trees.
Nutrition Facts
Per Serving: 127kcals, 5.4g fat (2.1g saturated), 19.1g carbs (18.1g sugars), 1.5g protein, 0.6g fibre, 0.026g sodium
Popular in Biscuits & cookies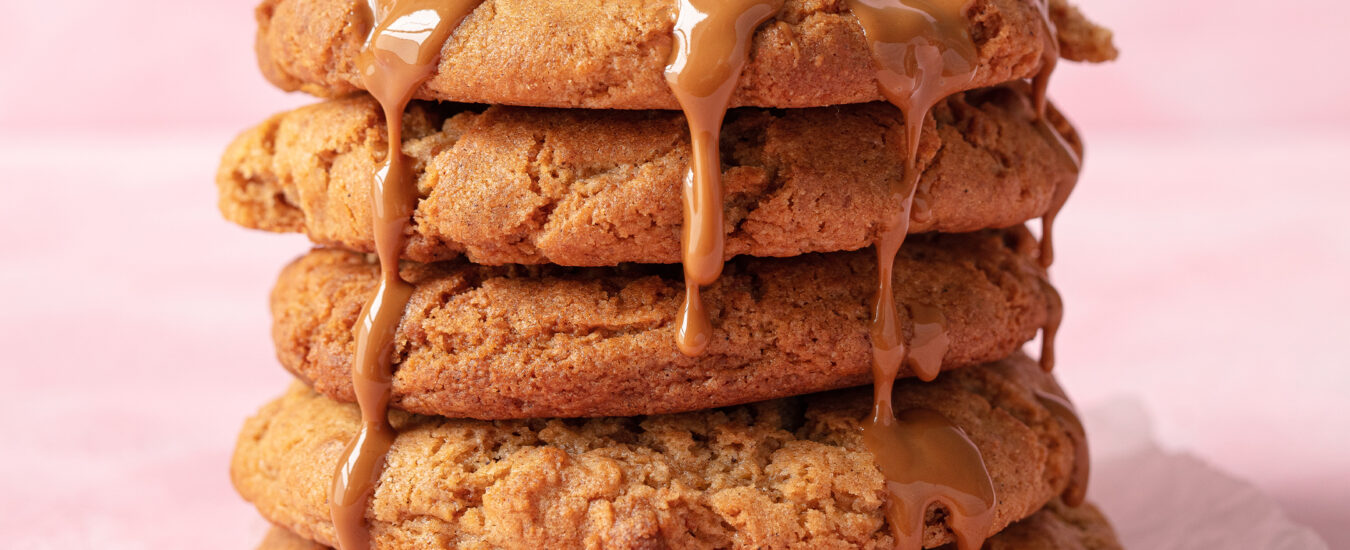 Biscoff-stuffed cookies