Tick the ingredients you need to add your shopping list.
Sift the flour and sugar into a large bowl, then rub in the butter until the mixture is crumbly. Mix in the eggs and vanilla until it comes together as a dough.
Shape into two equal discs, wrap each in cling film and refrigerate for at least one hour.
Preheat the oven to 180°C/160˚C fan/gas mark 4. Roll out the dough on a lightly floured surface. Using three differently-shaped star cutters, stamp out three biscuits in each size.
Arrange the biscuits on baking trays and bake for 10-12 minutes until golden brown and firm. Transfer them to a wire rack to cool completely.
Whisk together the icing sugar and the water until combined. Stir in the green food colouring until it is a deep shade.
Use a piping bag or a teaspoon to cover each biscuit with the green icing. While they are still wet, stack them on top of one another, with the largest biscuits at the bottom and turning them so the points of the stars are in different directions.
Sprinkle over some green sanding sugar and decorate the edges with small coloured balls. If desired, roll a small bit of ready-to-roll icing with yellow food colouring until it is a deep shade. Stamp out a small star, or shape it into a star shape for the top of the tree.
Nutrition Facts
Per Serving 531kcals, 21.5g fat (13.2g saturated), 79.9g carbs, 41.6g sugars, 6.3g protein, 1.4g fibre, 0.155g sodium
Popular in Kids baking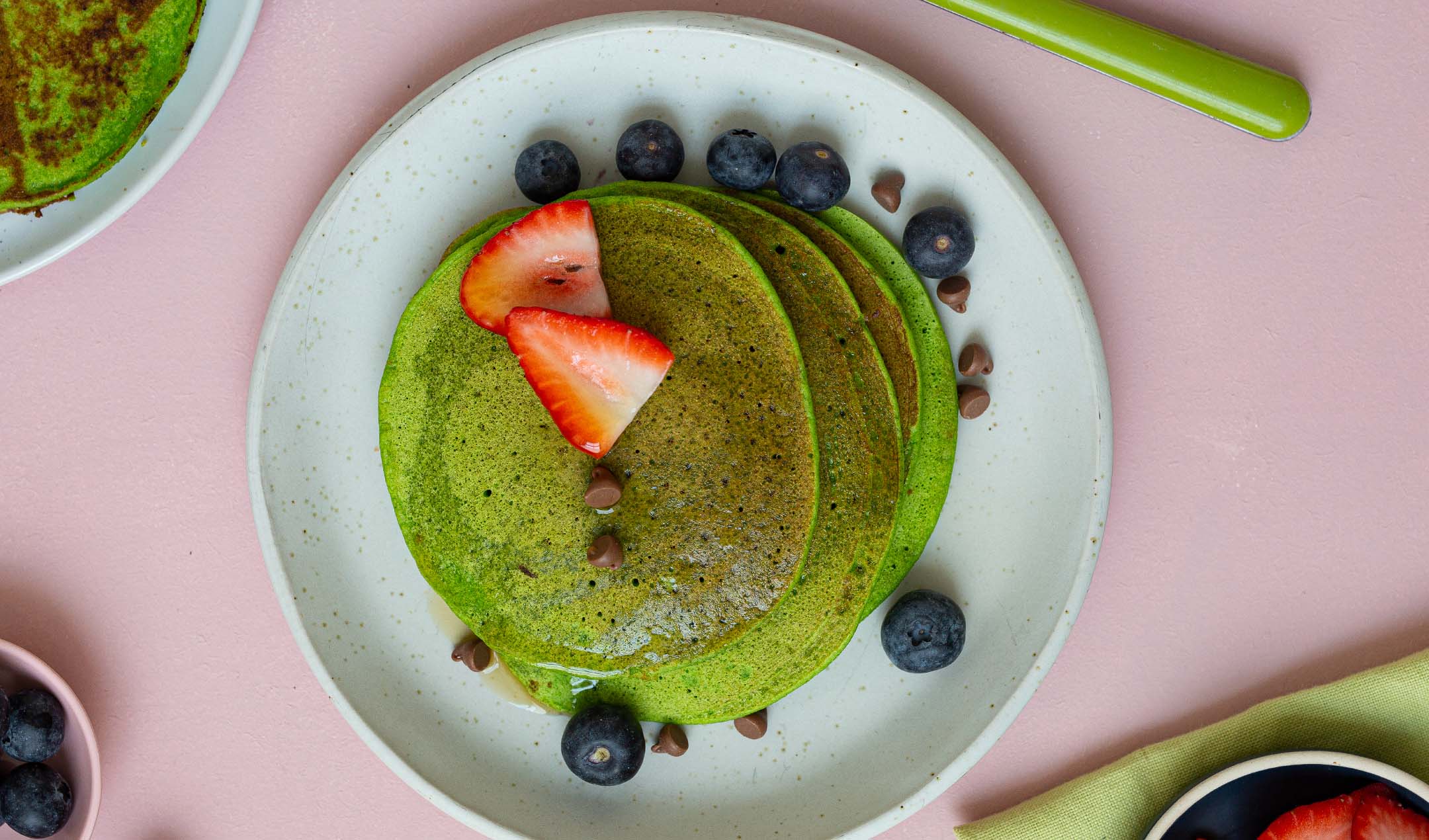 Green pancakes