A booze-free festive season can still be just as delicious with these great non-alcoholic options.
---
The Christmas fizz
In a large glass jug or carafe, combine one litre of chilled sparkling water, one litre of chilled ginger ale and 700ml chilled white grape juice. Serve immediately in champagne flutes.
---
The Yuletide punch
In a large jug or punch bowl, combine 950ml cranberry juice with 300g sugar, 950ml pineapple juice and one tablespoon of almond extract. Whisk until the sugar has completely dissolved and chill for an hour. Just before serving, add 950ml of ginger ale.
---
The spiced hot chocolate
In a saucepan, make enough cocoa to fill four large mugs. Add half a teaspoon each of nutmeg and hot chilli powder. Divide between serving mugs and garnish each with a cinnamon stick.
---
The Virgin Mary
Pour 250ml tomato juice into a glass. Add 2-3 drops of Tabasco sauce and sprinkle with a pinch of salt and black pepper. Stir with a celery stalk and serve.
---
The partridge
In a pan, heat ten tablespoons of water with ten tablespoons of sugar, stirring until the sugar dissolves completely. For each cocktail, place two tablespoons of this syrup into a cocktail shaker with 80ml pear juice, a squeeze of lemon juice and a squeeze of lime juice. Shake for about ten seconds, then pour into a glass.
Popular in Christmas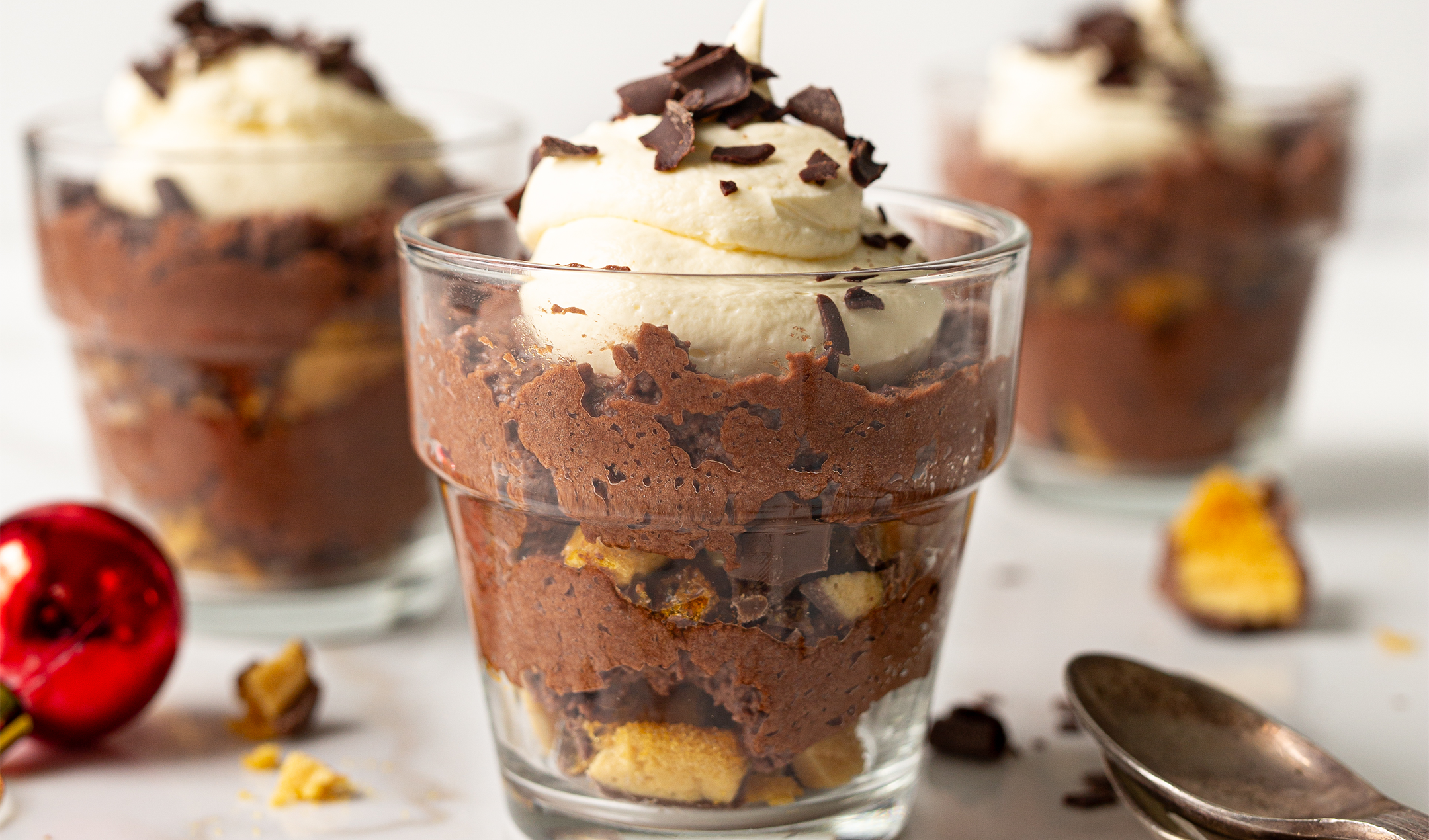 Gluten-free chocolate and honeycomb mousse by EUROSPAR