Tick the ingredients you need to add your shopping list.
For the cake
For the buttercream
For the ganache
To serve
Preheat the oven to 180oC/160oC fan/ gas mark 4. Line a 30 x 24cm baking tray with parchment paper.

To make the cake layer, mix the oil, buttermilk, and vanilla extract together in a medium bowl.

In a separate large bowl, add the flour, cocoa powder, baking powder, bicarbonate of soda, salt, caster sugar and brown sugar. Whisk the wet ingredients into the dry ingredients using a stand mixer or an electric whisk, and whisk until combined. Add the eggs, one at a time and whisk again.

Add the cake batter to the prepared tray in an even layer. Bake in the oven for 20-25 minutes, or until a skewer inserted in the center comes out clean.

Allow to cool fully before slicing the cake in half.

To make the buttercream, beat the icing sugar and butter until smooth. Add the strawberry jam and whisk until combined.

Spread the buttercream in an even layer over one half of the cake. Top with the other half of the cake and cut into 3 x 3cm squares.

For the ganache, heat the cream in a pot over medium heat. Remove from the heat and add the chocolate and sugar, stirring until both are melted.

To decorate, drizzle the ganache over the cut squares, allow to set and serve with strawberries.
Nutrition Facts
Per serving: 638kcals, 31.2g fat (15.5g saturated), 88.9g carbs, 73.3g sugars, 5.6g protein, 2.5g fibre, 0.318g sodium 
Popular in Cakes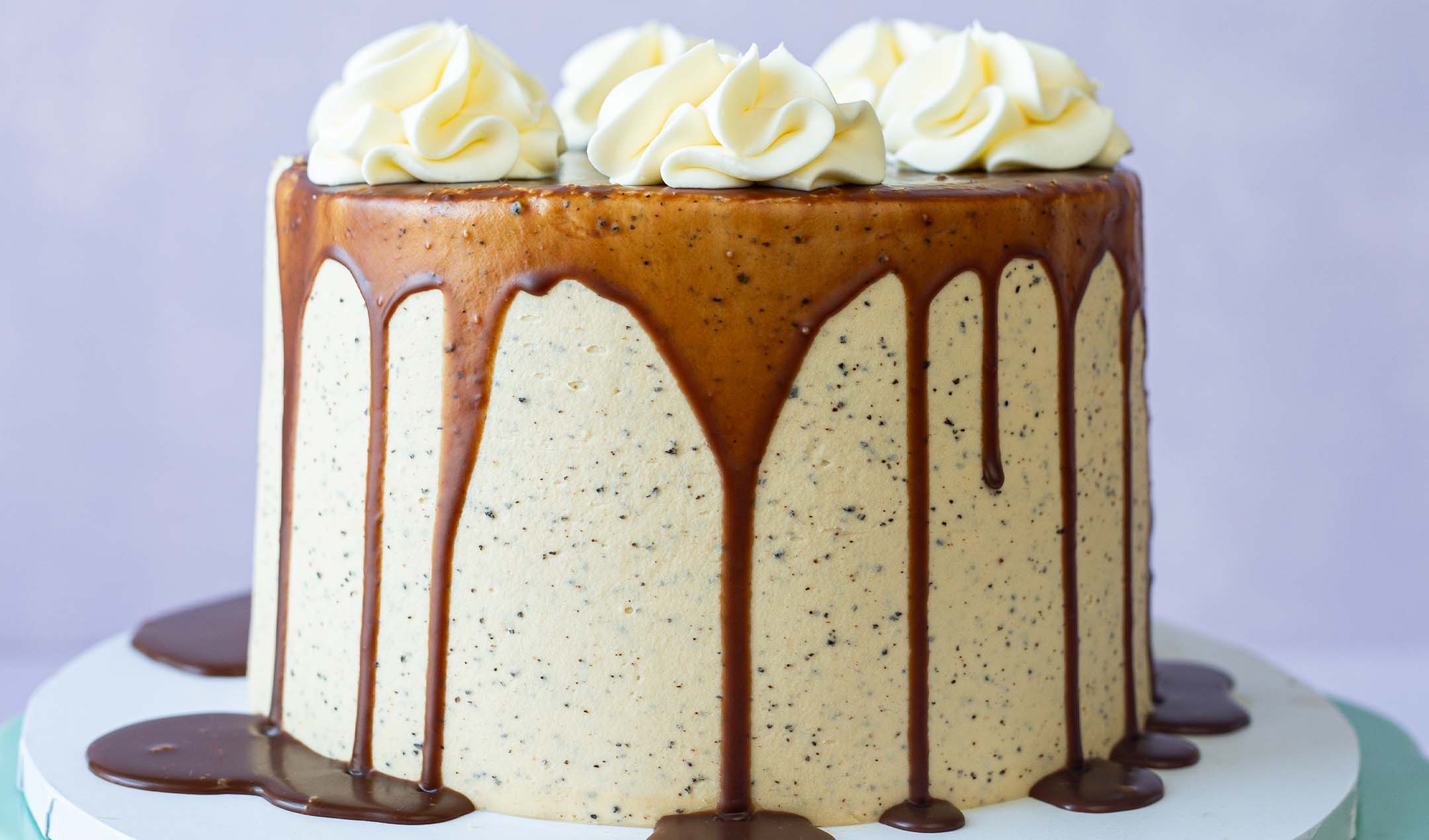 Chai tea cake