Tick the ingredients you need to add your shopping list.
For the loaf:
For the topping:
To decorate:
Preheat the oven to 180˚C/160˚C fan/gas mark 4. Line a 900g loaf tin with non-stick parchment paper.

 

In a large bowl, beat together the butter and sugar until light and fluffy.

 

Beat in the eggs, one at a time, beating well after each addition. Fold in the flour and salt and mix until just combined.

 

Divide the cake mixture between two bowls.
To one of the bowls, add the milk, orange zest and orange food colouring. Fold until just mixed.

 

In a small bowl, mix together the cocoa powder and coffee to form a paste. Stir this into the second bowl of mix until thoroughly combined.

 

Add large spoonfuls of each mixture into the prepared tin, alternating flavours to give a marble affect.

 

Bake for 50-60 minutes or until a skewer is inserted and comes out clean.

 

Allow the cake to cool for 10 minutes, then remove it from the tin and allow to cool on a wire rack.

 

For the topping, put the chocolate in a heatproof bowl. In a saucepan, combine the cream, sugar and orange. Bring to a simmer, stirring continuously until the sugar has melted.

 

Bring to the boil, then immediately pour over the chocolate and whisk until smooth. Allow to cool for 5-6 minutes before spreading it on top of the loaf. Decorate with some fondant pumpkins (see tip).
Nutrition Facts
Per Serving: 507kcals, 30.7g fat (18.9g saturated), 53.6g carbs (30g sugars), 6.9g protein, 1.6g fibre, 0.188g sodium
---
TOP TIP: To make the fondant pumpkins, roll a small piece of orange fondant into a little ball. Press the pumpkin down a little bit so that it's not perfectly round. Very lightly wet the bottom of the vine and put it in the indentation on the top of the pumpkin. Color a little fondant brown and make a small stem that'll fit in your pumpkins.
Popular in Kids baking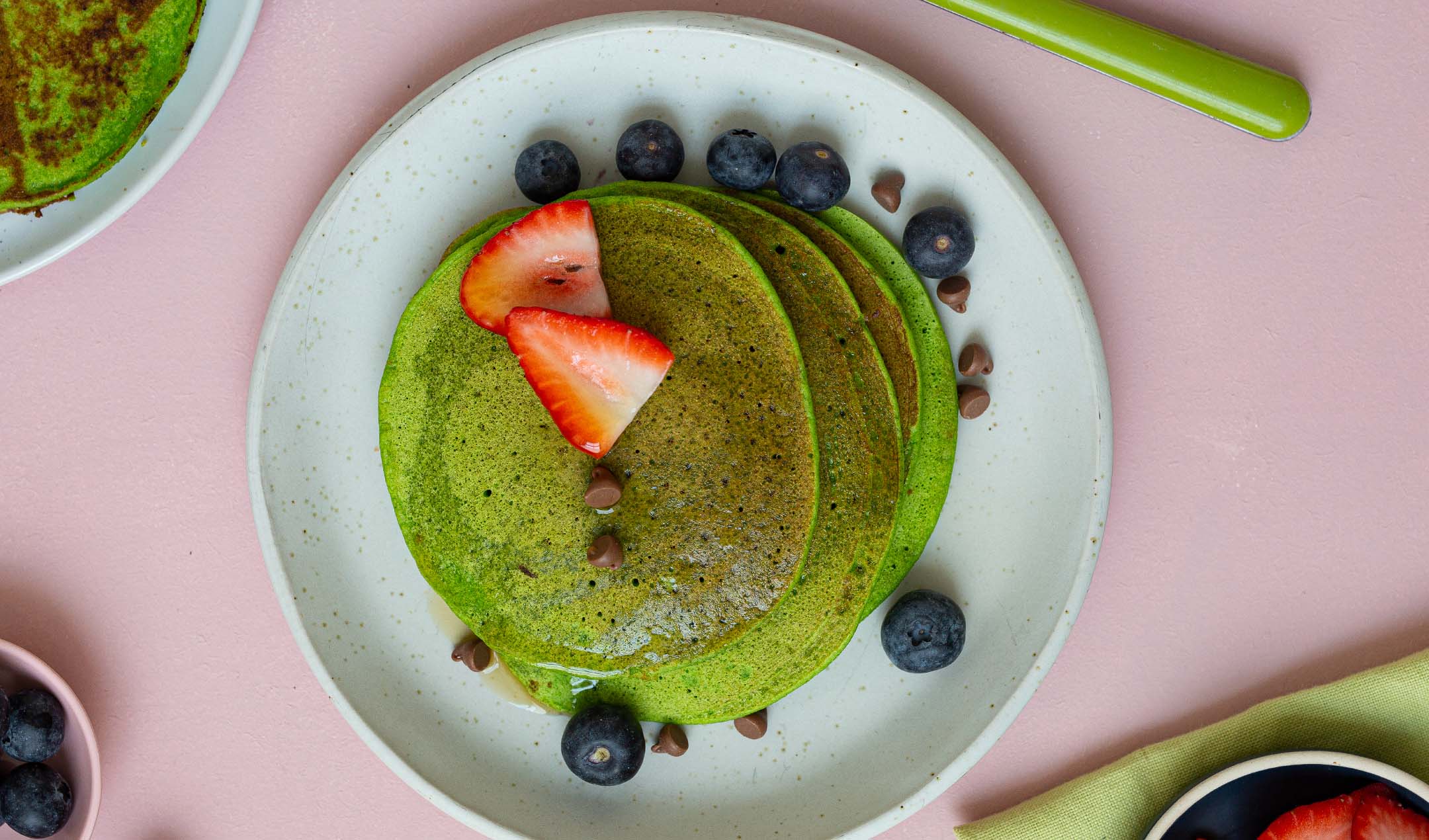 Green pancakes