Tick the ingredients you need to add your shopping list.
For the ramekins:
For the fondants:
To serve:
Brush the insides of four ramekins with melted butter, brushing in upward strokes. Place in the fridge or freezer until set.
Once the butter has set, repeat step one, then add a little cocoa powder to each, turning and tapping until coated. Tap out the excess, then repeat this step for each ramekin.
To make the fondants, add the chocolate and butter to a bowl set over a pot of barely simmering water., ensuring that the bottom of the bowl isn't touching the water. Allow to melt, then remove the bowl from the heat and leave to cool for about 10 minutes.
In a large bowl, combine the eggs, yolks, caster sugar and vanilla. Use electric beaters to beat until the eggs are thick and pale and the whisk leaves a trail.
Sieve the flour into the eggs and gently fold until combined.
Pour in the cooled chocolate mixture and fold together until just combined.
Divide evenly amongst the prepared ramekins and place on a tray in the fridge for at least 20 minutes (or overnight, if desired).
Preheat the oven to 200 ̊C/180 ̊C fan/gas mark 6.
Place the fondants on a baking tray and bake for 10-12 minutes until the tops have a crust and are pulling away from the sides.
Allow them to cool for one minute before turning them out of their ramekins. To do this, place a small plate over each one. Wearing oven gloves and holding the plate and ramekin tightly together, quickly and smoothly invert so the ramekin is on top. Gently shake the ramekin to remove the fondant if necessary.
Give the fondants a light dusting of cocoa powder or icing sugar. Serve with fresh raspberries and some ice cream or freshly whipped cream.
Note:
Icing sugar can be used as an alternative to cocoa powder, if you wish.
Whipped cream can be used as an alternative to ice cream, if you wish.
Nutrition Facts
Per serving: 619kcals, 38.5g fat (23.4g saturated), 63.6g carbs (38.4g sugars), 10.2g protein, 3.8g fibre, 0.237g sodium
Popular in Cakes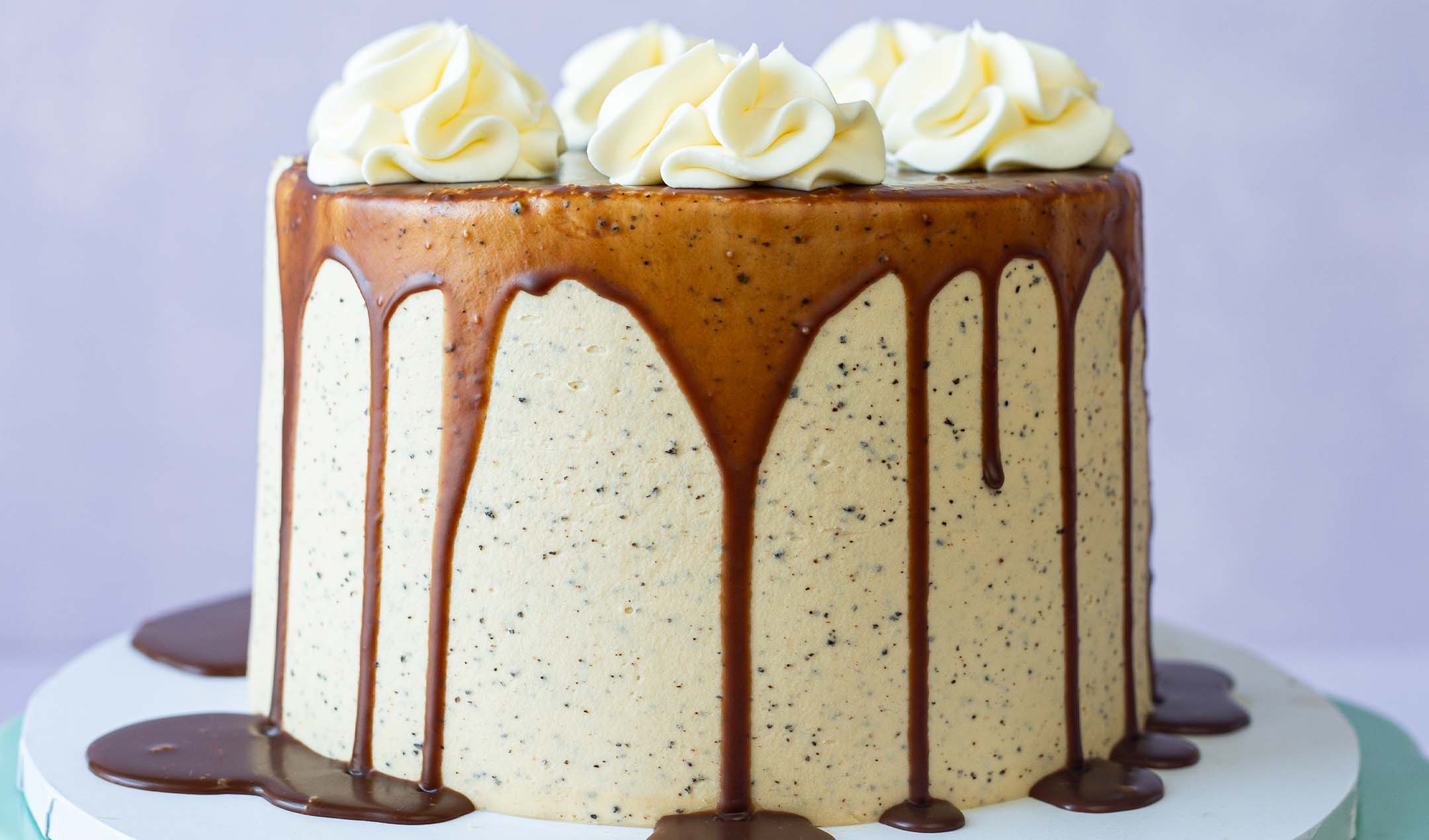 Chai tea cake