Tick the ingredients you need to add your shopping list.
For the fruit mix:
For the cake:
In a large bowl, combine the mixed fruit, dried cranberries, apricots and coffee liqueur. Stir well, then set aside to marinate for 24 hours.
Preheat the oven to 170 ̊C/150 ̊C fan/gas mark 3. Line a deep 20cm cake tin with a double layer of non-stick parchment paper, then wrap a double layer of parchment around the outside and tie with string to secure.
Once the fruit has finished marinating, strain off any excess liquid. Add the treacle, orange zest and juice.
In a large bowl, beat together the butter, sugar and vanilla extract. Add the eggs and beat until well combined.
Add the fruit mixture to the butter mixture. Add the remaining ingredients and stir to combine well.
Transfer the mixture into the prepared tin and bake for 3-3½ hours or until a skewer inserted in the centre comes out clean.
Remove the cake from the oven and brush it with coffee liqueur. Wrap the cake in a tea towel and leave it to cool.
Once the cake is cool, store in an airtight container. Regularly brush the cake with coffee liqueur until it's time to enjoy.
Try our amazing Christmas recipes here!
Nutrition Facts
Per serving: 515kcals, 17.6g fat (9.4g saturated), 71.4g carbs (30.3g sugars), 4.9g protein, 5.5g fibre, 0.102g sodium
Popular in Cakes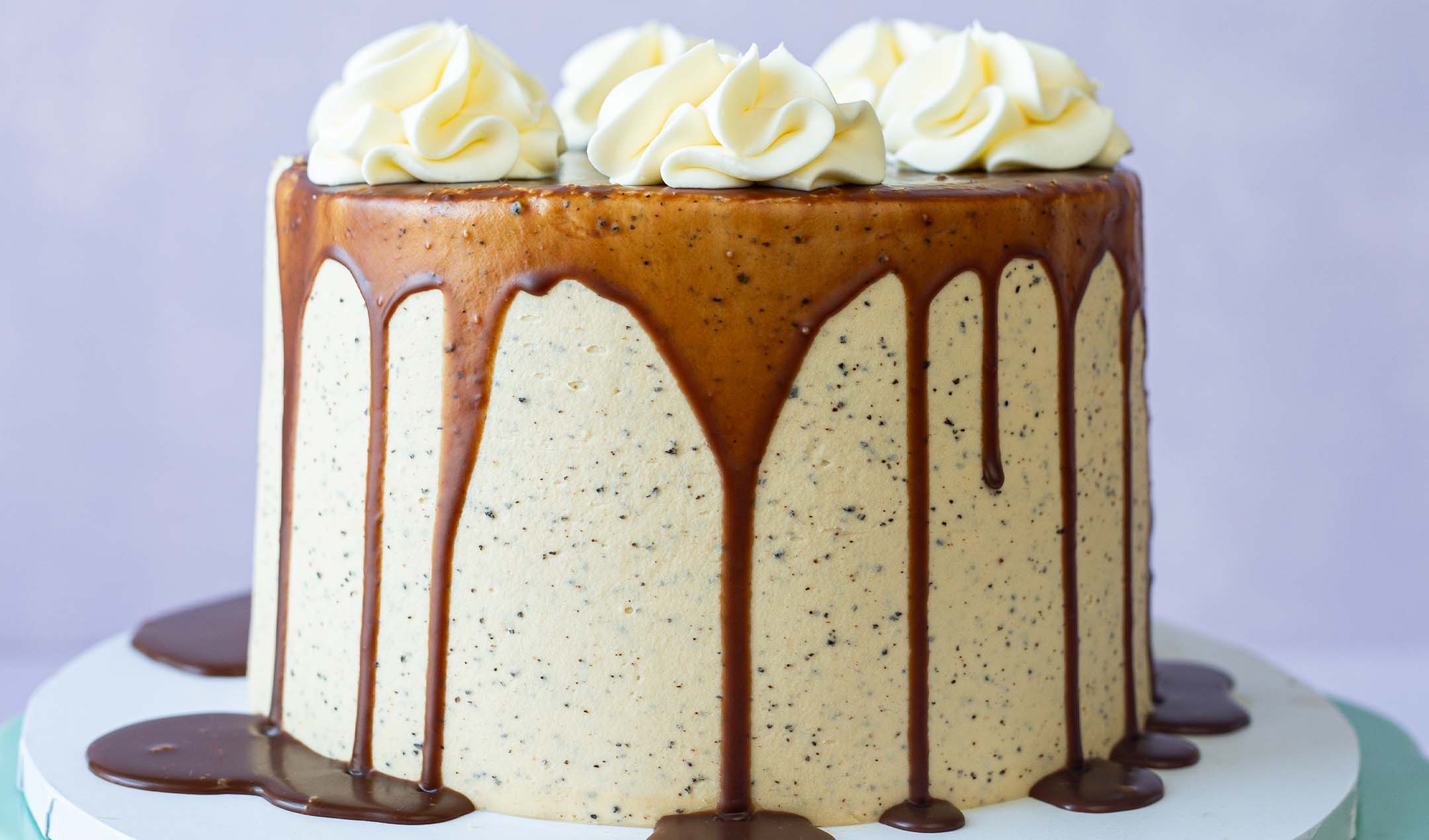 Chai tea cake