Tick the ingredients you need to add your shopping list.
Method:
Put the biscuits, butter, chocolate chips and rice cereal in a food processor and whizz until they form damp crumbs.
Press the mixture into the bottom and up the sides of a round 23cm springform tin. Put the tin in the freezer for an hour.
Spread the ice cream into the tin and smooth the top with a spatula. Drizzle over the chocolate sauce in any pattern you like.
Cover the pie with cling film and freeze for at least two hours until firm. Allow the pie to sit at room temperature for 10 minutes before cutting into slices and serving.
Nutrition Facts
Nutritional Information:
Per Serving: 424 kcal, 23.5g fat (10.4g saturated), 49.3g carbs (19.6g sugars), 5.1g protein, 1.3g fibre, 0.306g sodium
Popular in Chocolate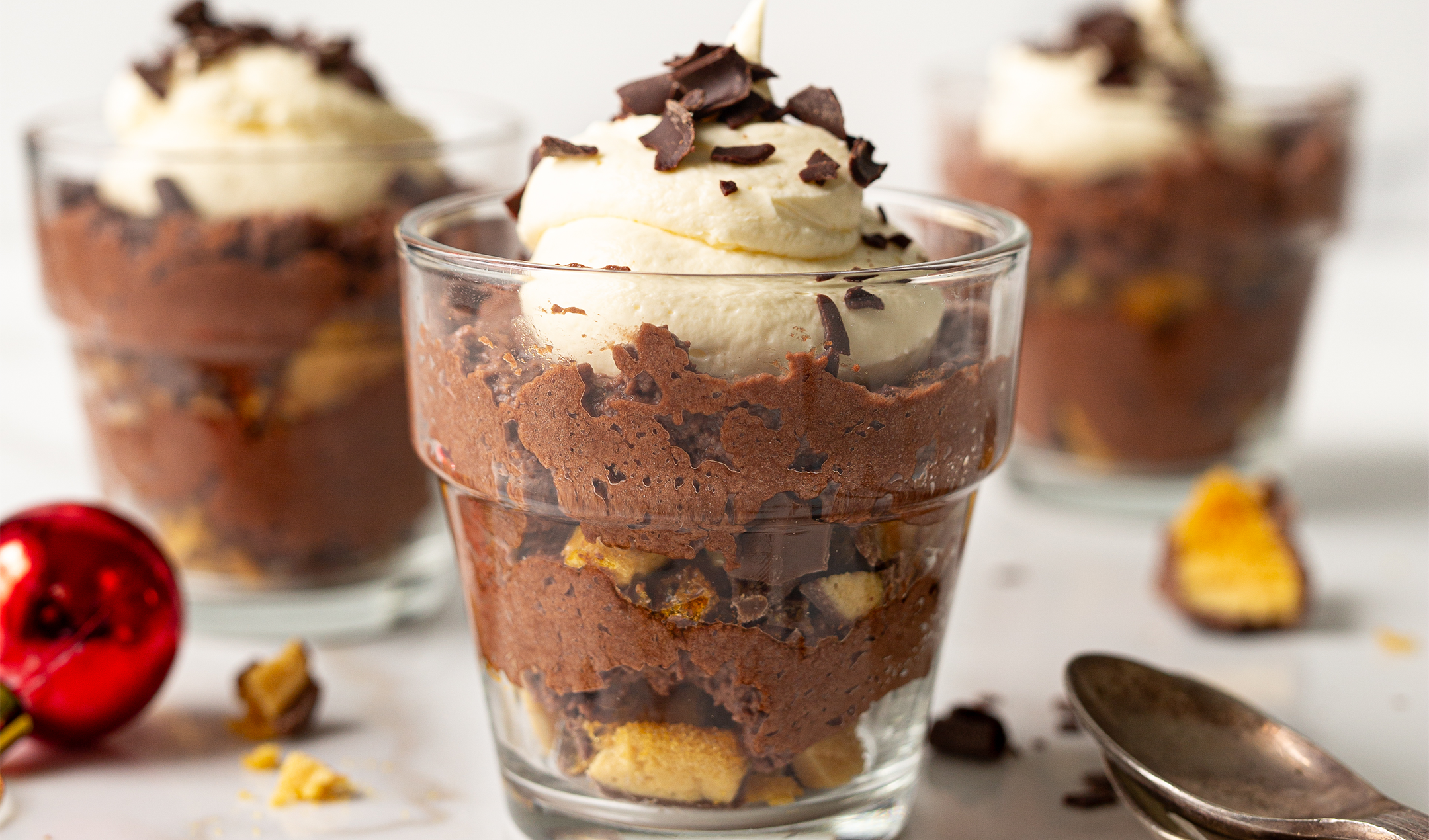 Gluten-free chocolate and honeycomb mousse by EUROSPAR