Tick the ingredients you need to add your shopping list.
Preheat the oven to 180˚C/160˚C fan/gas mark 4. Grease a 17cm round springform cake tin and dust with cocoa powder.
Beat the butter and sugar together for a few minutes until light and fluffy. Pour about one-third of the syrup from the tinned cherries into the mixture and beat well.
Beat in the eggs until combined. Sift in the baking powder, cocoa powder and rice flour, then stir until just incorporated.
Stir half of the cherries into the batter, then spread the batter into the cake tin. Bake for 30-35 minutes until a skewer inserted into the centre comes out clean.
Leave to cool for five minutes in the tin, then remove to a wire rack. Poke holes into the top using a cocktail stick and pour the remaining cherry syrup over the cake while it is still warm. Top with the remaining cherries.
Leave to cool and top with grated chocolate. Serve with crème fraîche or whipped cream.
Note: Whipped cream can be used as an alternative to Crème fraîche, if you wish.
Nutrition Facts
Per serving: 229kcals, 10.2g fat (6g saturated), 33.9g carbs, 6.5g sugars, 3.5g protein, 2.5g fibre, 0.181g sodium
Popular in Kids baking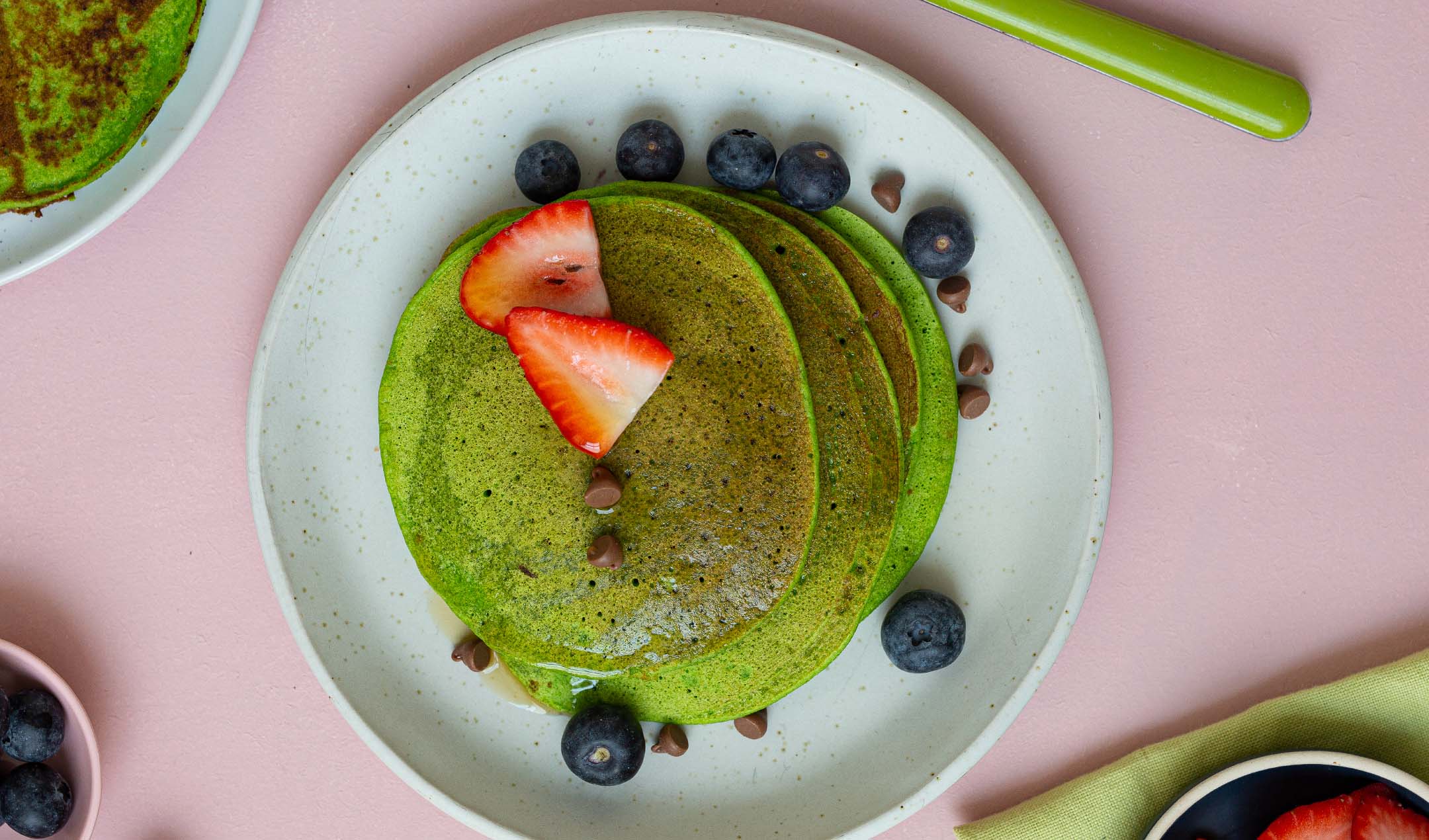 Green pancakes