Tick the ingredients you need to add your shopping list.
Preheat the oven to 200˚C/180˚C fan/gas mark 6. Line two large baking trays with parchment paper.
On a lightly floured surface, roll the pastry sheet into a 30cm square. Cut the sheet into nine equal squares.
Spoon around one teaspoon each of Mascarpone and strawberry jam into the centre of each pastry square. Top each with around one tablespoon of chocolate chips.
Brush the edges of the squares with beaten egg. Fold the squares in half diagonally to enclose the filling. Crimp the edges together with the tines of a fork to seal.
Place the pastry triangles spaced 4-5cm apart on the prepared baking trays. Prick the tops of triangles with a fork. Brush the tops with egg, then sprinkle with a few flaked almonds and a little sugar.
Bake for 18-20 minutes or until puffed and golden brown. Transfer to a wire rack and allow to cool slightly before serving.
Note: Cream cheese can be used as an alternative to Mascarpone, if you wish.
Nutrition Facts
Per Serving: 373kcals, 22.9g fat (8.8g saturated), 35.8g carbs (14.5g sugars), 6.3g protein, 1.5g fibre, 0.118g sodium
Popular in Chocolate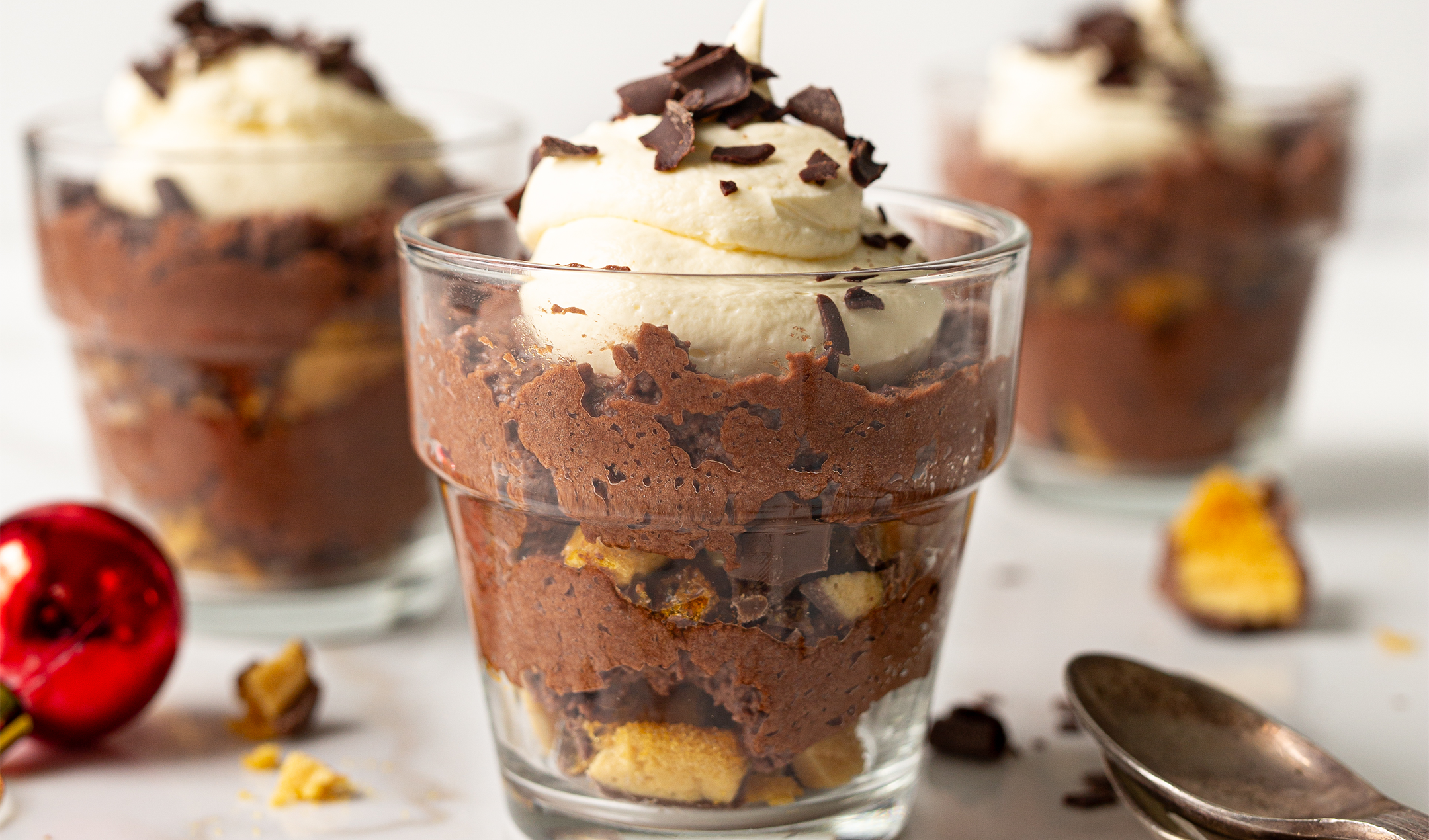 Gluten-free chocolate and honeycomb mousse by EUROSPAR