Tick the ingredients you need to add your shopping list.
For the cupcakes:
For the filling:
For the caramel buttercream:
To decorate:
Preheat the oven to 180˚C/160˚C fan/gas mark 4 and line a cupcake tray with 12 cupcake cases.
In a large mixing bowl, beat together all the dry ingredients. Add the butter and beat to form a sandy texture
In a jug, whisk together the milk and eggs. Slowly stream this into the butter mixture to form a smooth batter. Spoon into the lined cupcake tray.
Bake for 15-20 minutes, then allow to cool completely.
Once cooled, use a teaspoon to scoop out the centre of each cupcake, reserving the excess sponge. Fill the centre of each cupcake with the caramel sauce.
In a bowl, beat together the icing sugar, butter, vanilla and caramel sauce until light and fluffy.
Spoon the buttercream into a piping bag fitted with a star-shaped nozzle. Add a swirl of buttercream to the top of each cupcake. Crumble over the reserved cupcake centres and add a sprinkle of sea salt.
Nutrition Facts
Per Serving 489kcals, 22.1g fat (12.9g saturated), 74.3g carbs (59g sugars), 4g protein, 1g fibre, 0.463g sodium
Popular in Chocolate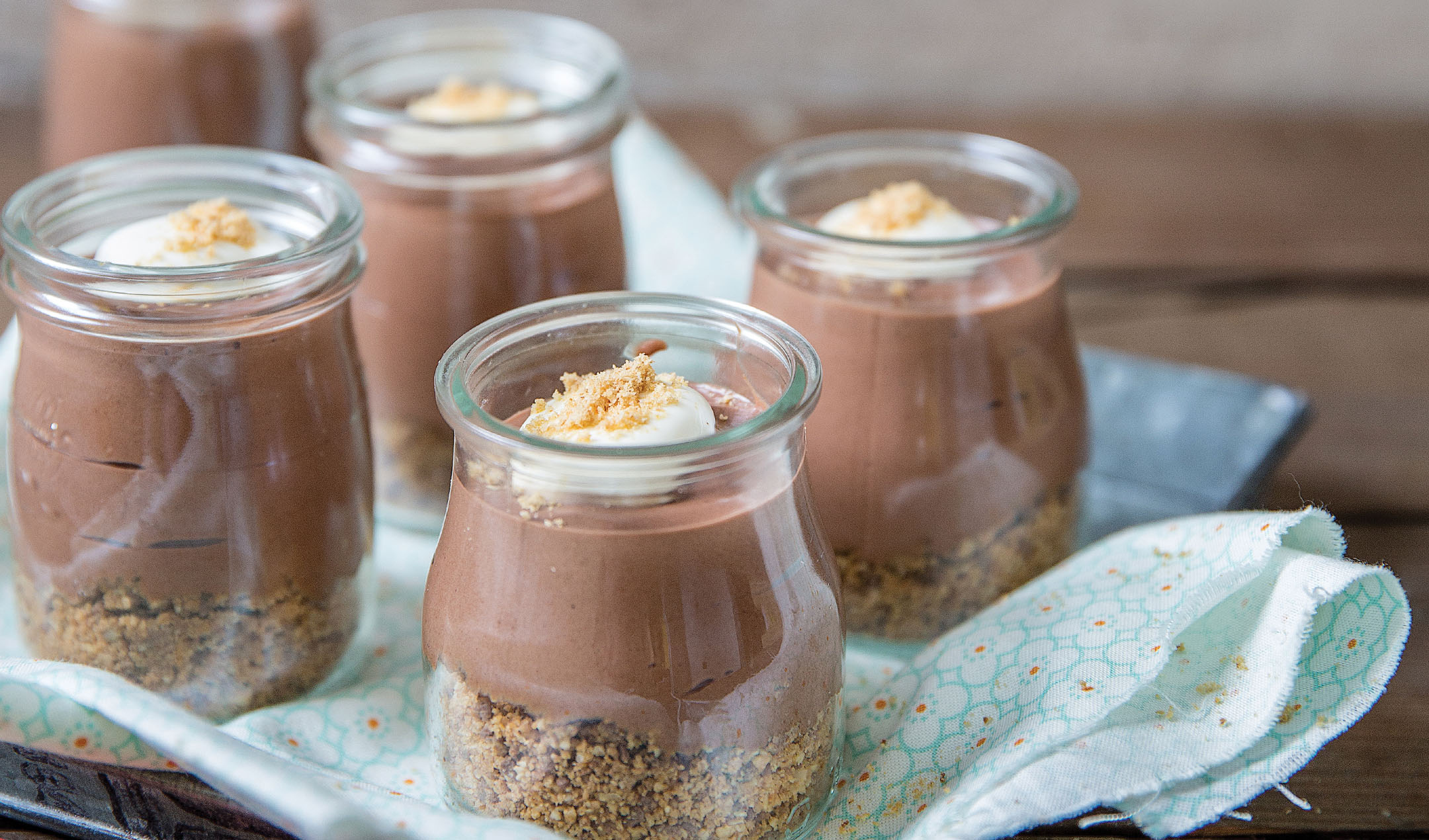 Chocolate hazelnut mousse pots