Tick the ingredients you need to add your shopping list.
For the filling:
To serve:
Preheat the oven to 200°C/180°C fan/gas mark 6.
Add all the filling ingredients to a food processor and blend into a paste.
Cut an incision horizontally into the centre of each chicken breast to create a small pocket. Fill the chicken breasts with the filling mixture and seal closed using a few cocktail sticks. Season the skin of the chicken breasts with salt. Any leftover filling can be used as a mezze dip.
Add the oil to an oven-proof pan on medium heat. When the pan is hot, add the chicken, skin-side down, and cook for five minutes until seared a nice golden brown colour. Carefully, turn over the chicken breasts, transfer the pan to the oven and cook for 20-25 minutes until cooked through.
Remove the chicken from the oven and allow to rest for a few minutes. Remove the cocktail sticks and serve with your favourite green salad.
Nutrition Facts
Per serving: 780kcals, 48.1g fat (10g saturated), 11.6g carbs (2.3g sugars), 80.2g protein, 2.8g fibre, 1.262g sodium
Popular in Chicken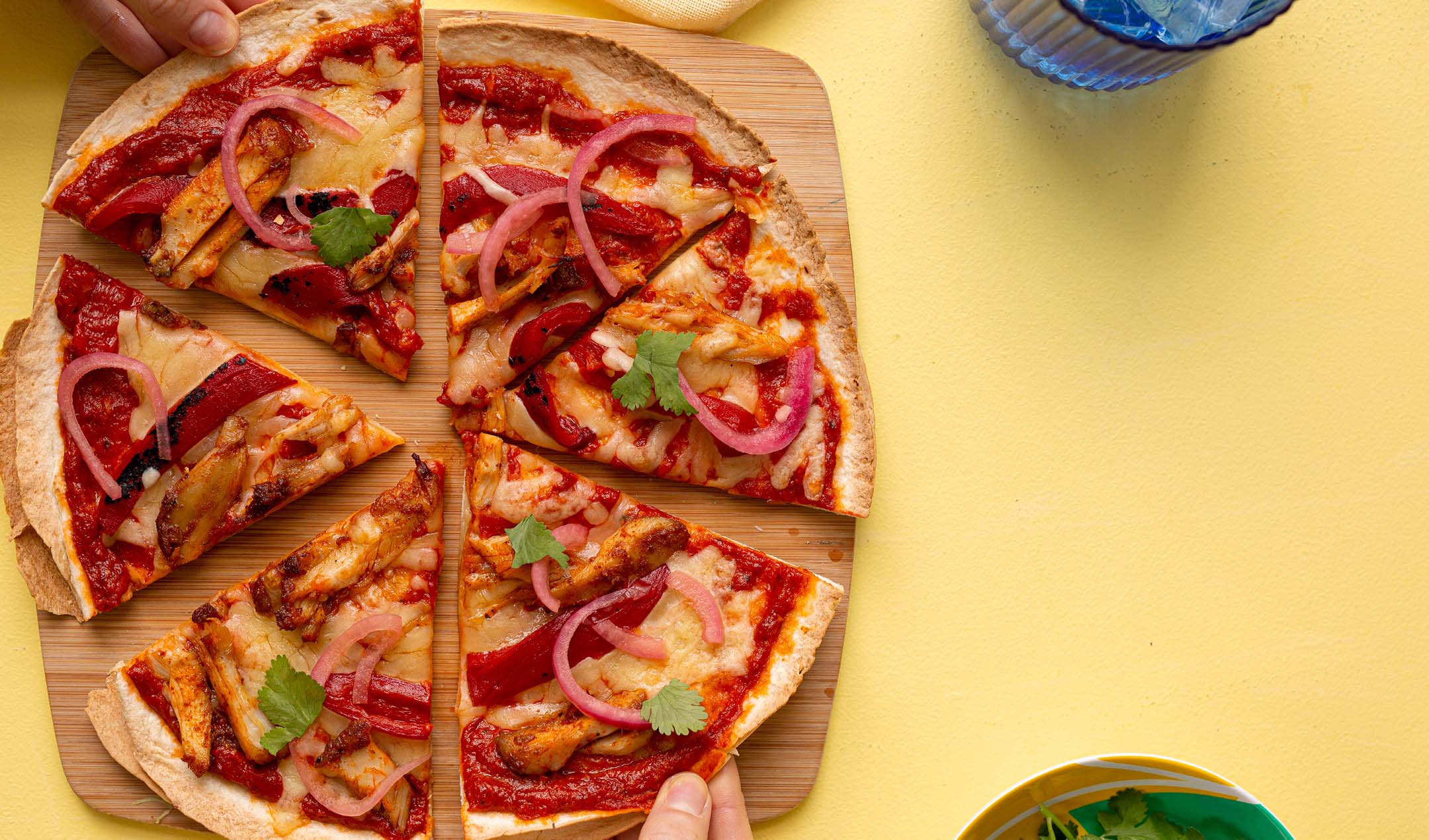 Chicken taco pizzas