Tick the ingredients you need to add your shopping list.
Preheat the oven to 200°C/180˚C fan/gas mark 6.
Line a baking tray with non-stick parchment paper. Add the pepper, carrots, courgettes and tomatoes, drizzle with oil and season with salt and pepper. Roast for 25-30 minutes, until soft and browned.
Place the chicken in a baking dish, drizzle with olive oil and season with salt and pepper.
Once the vegetables have been roasting for 15 minutes, place the chicken in the oven and bake for 15 minutes or until completely cooked through.
Transfer the cooked chicken to a chopping board. Using two forks, shred the chicken and set aside.
Cook the noodles according to package instructions. Drain, rinse until cool and drain well again. Set aside.
In a small jug, combine all of the ingredients for the dressing and stir with a fork. Add a little boiling water and stir until smooth.
In a large bowl, toss together the noodles, vegetables and spinach leaves. Add the chicken and dressing and toss to combine well. Serve garnished with sesame seeds and chilli flakes, if desired.
Nutrition Facts
Per serving: 668kcals, 22.1g fat (3.1g saturated), 73.7g carbs (11.1g sugars), 46.3g protein, 9.8g fibre, 0.588g sodium
Popular in Chicken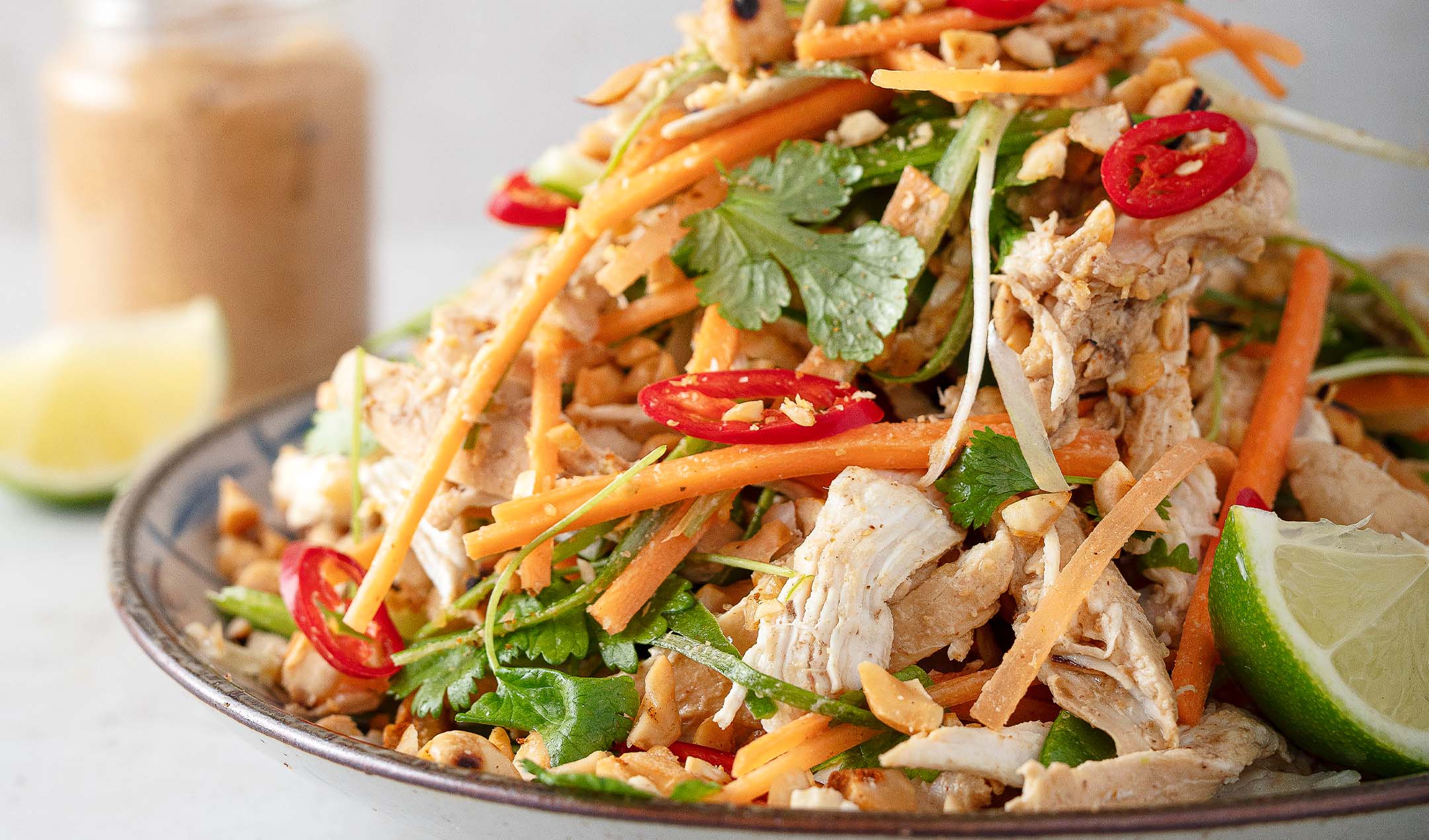 Peanut chicken salad