Tick the ingredients you need to add your shopping list.
Heat the oil in a large pan over a medium-high heat. Pat the chicken thighs dry with kitchen paper and season well with salt and black pepper.
Working in batches to avoid crowding the pan, brown the chicken thighs on all sides. Transfer to a plate and set aside.
Add the mushrooms to the same pan and cook over a medium heat for 5-6 minutes until golden. Transfer to a bowl and set aside.
Add the leeks and cook for 6-8 minutes until soft. Add a splash of stock and allow to bubble for 2-3 minutes, scraping up any sticky bits from the bottom using a wooden spoon.
Stir in the remaining stock and the mustard and bring to a simmer. Return the mushrooms to the pan and add the butter beans. Stir to combine everything. Add the chicken thighs, skin-side up. Cover and simmer over a medium-low heat for 25-30 minutes or until the chicken is completely cooked throughout. Sprinkle with fresh parsley, then serve with garlic bread.
Nutrition Facts
Per Serving: 508kcals, 25.1g fat (6.8g saturated), 28.5g carbs (4.5g sugars), 47.6g protein, 6.2g fibre, 0.661g sodium
Popular in Chicken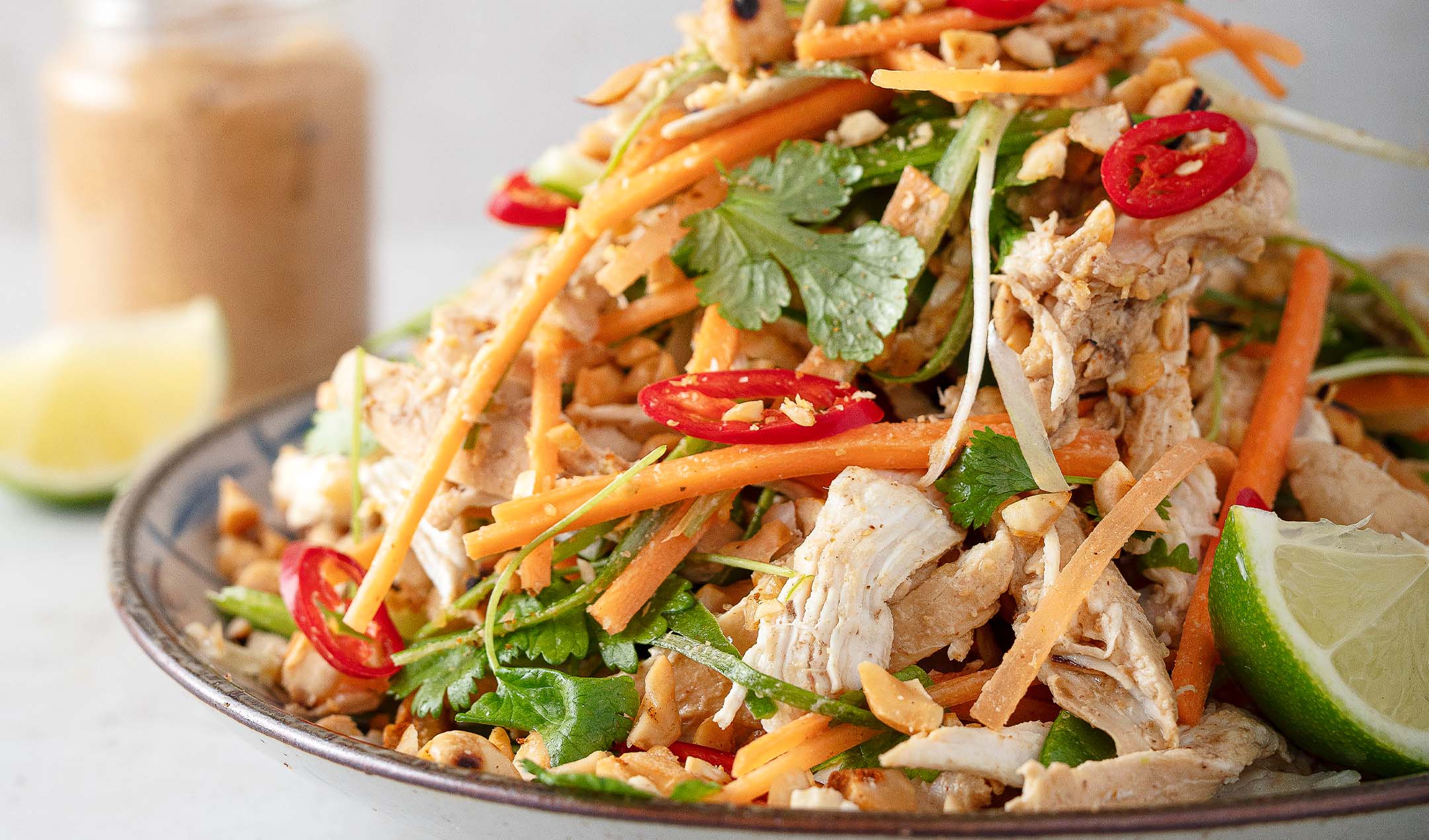 Peanut chicken salad