Tick the ingredients you need to add your shopping list.
Whisk together all of the ingredients for the sauce in a bowl and set aside.
Melt the coconut oil in a large wok or pan over a medium-high heat. Add the chicken and cook for 6-8 minutes until browned on all sides. Transfer to a plate and set aside.
Add the onion, peppers and broccoli to the same wok and cook for 4-5 minutes until beginning to soften.
Return the chicken to the wok and pour in the sauce. Bring to a boil, then reduce the heat and add the spinach. Simmer for 3-4 minutes until the chicken is completely cooked through and the spinach is wilted.
Serve over rice with some fresh coriander, spring onions and sliced chillies, if desired.
Nutrition Facts
Per Serving: 563kcals, 24.1g fat (9.1g saturated), 34.3g carbs (11.5g sugars), 50.5g protein, 4.3g fibre, 1.56g sodium
Popular in Chicken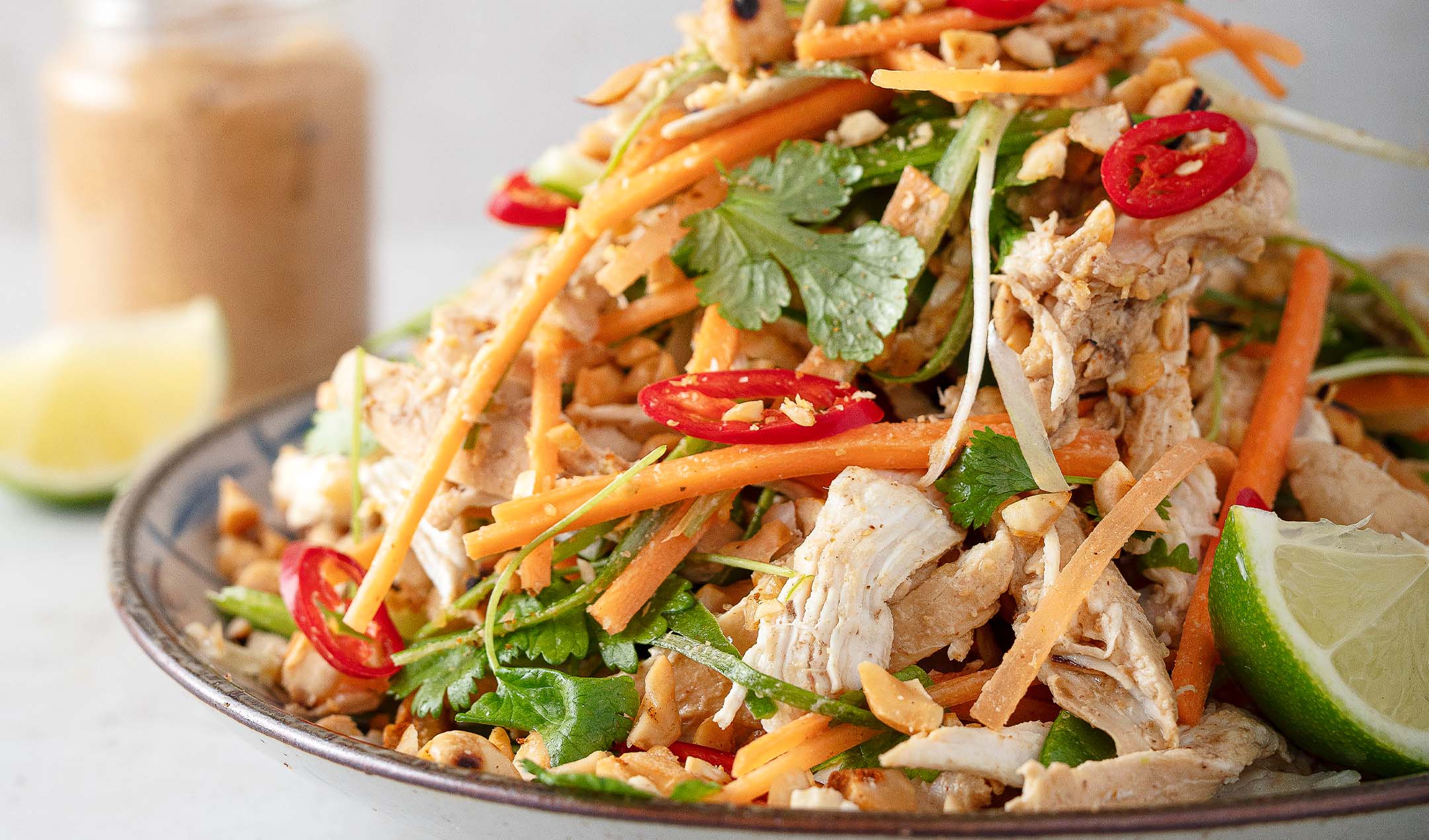 Peanut chicken salad