Tick the ingredients you need to add your shopping list.
For the Mediterranean vegetables:
For the chicken:
To serve:
Preheat the oven to 180°C/160°C fan/gas mark 4.
Make the dressing for the vegetables by combining the olive oil, lemon juice, balsamic vinegar, garlic and basil leaves in a blender. Whizz to combine.
Put the tomatoes, courgette, peppers and red onion in a large roasting tin. Pour the dressing over the vegetables and toss. Season with salt and pepper. Roast the vegetables for 20-25 minutes.
Cut a small pocket into each chicken fillet and add one teaspoon of pesto. Wrap each fillet in two slices of Parma ham.
Put the potatoes in a small saucepan of cold water. Bring the water to the boil, lower the heat and simmer for 10-15 minutes or until the potatoes are just tender. Drain the potatoes and slice in half.
Take the vegetables out of the oven and add the potatoes, tossing them with the vegetables and the dressing. Make four spaces amongst the vegetables and add the chicken fillets, with the seam sides of the ham slices facing down. Spoon some of the juices from the vegetables over the chicken.
Return the tray to the oven for another 20 minutes or until the chicken is completely cooked throughout. Scatter with chopped basil and black pepper to serve.
Nutrition Facts
Per serving: 383kcals, 17.1g fat (3.1g saturated), 18.6g carbs (5.2g sugars), 39.7g protein, 3g fibre, 0.133g sodium
Popular in Chicken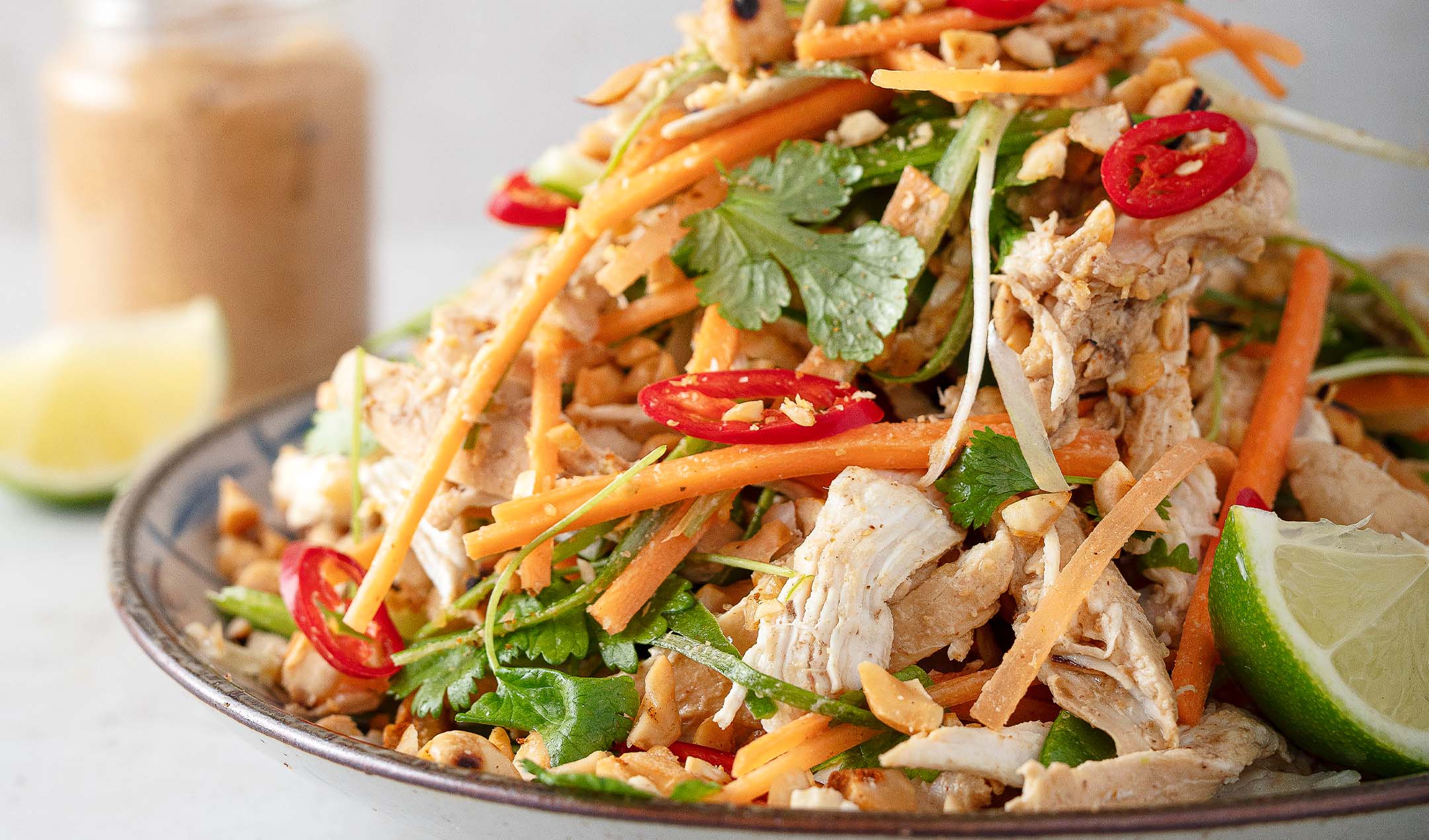 Peanut chicken salad