Tick the ingredients you need to add your shopping list.
1 Bring a large pot of salted water to the boil over a high heat and cook the fettuccine according to the package instructions. Drain well and set aside.
Meanwhile, heat the olive oil in a large pan over a medium-high heat and cook the bacon until golden and crisp. Transfer to a plate using a slotted spoon and set aside, reserving the fat in the pan.
Meanwhile, season the chicken with salt and pepper. Add to the pan with the bacon fat and cook over a medium-high heat for 3-4 minutes per side until golden and just cooked through, working in batches if necessary to avoid crowding the pan. Transfer to the plate with the bacon and cover with foil to keep warm.
Melt a knob of butter in the same pan over a medium-high heat. Add the onion and cook for 3-4 minutes until soft. Add the sliced mushrooms and cook for 6-8 minutes until golden. Add the garlic and cook for 30 seconds longer.
Add the cream and milk and simmer for 8-10 minutes or until beginning to thicken. Return the chicken and bacon to the pan and season to taste.
Add the cooked pasta, fresh parsley and spinach and stir to combine. Warm through for 1-2 minutes longer until the spinach has wilted, then divide amongst warmed serving bowls. Top with extra parsley and some grated Parmesan.
Nutrition Facts
Per Serving: 819kcals, 32.1g fat (13.2g saturated), 69.4g carbs (5.7g sugars), 63.7g protein, 4.3g fibre, 0.844g sodium
Popular in Chicken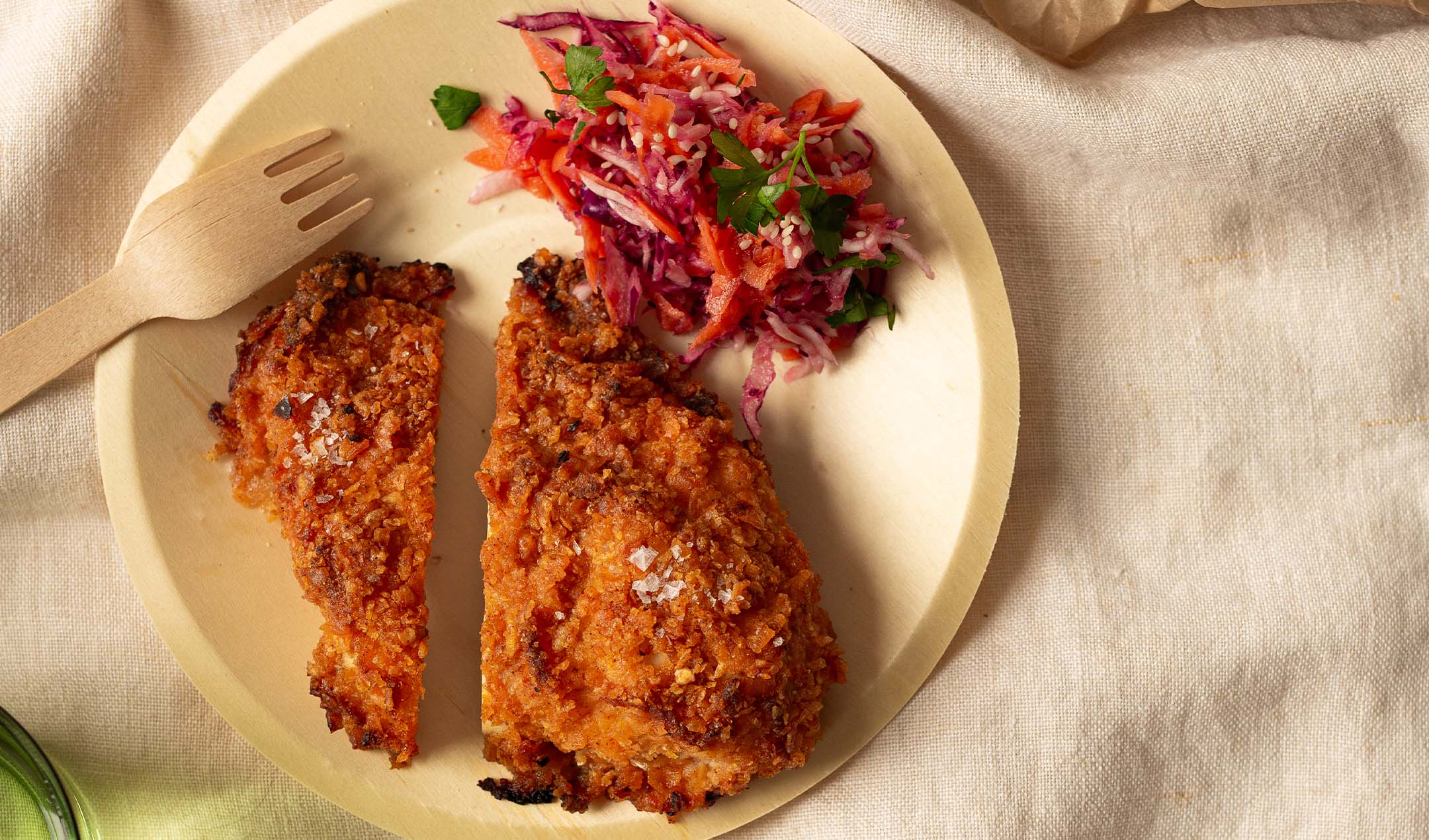 Easy fried chicken and asian slaw