Tick the ingredients you need to add your shopping list.
For the dressing:
For the rice bowls:
---
In a bowl, combine the lemon juice, soy sauce, honey, chilli flakes, ginger, salt and pepper and whisk together well. Slowly add the sesame oil, whisking continuously until the mixture becomes a little thicker. Set aside.
Season the chicken fillets on both sides and cook under a hot grill for 4-5 minutes per side or until fully cooked throughout. Allow to cool slightly, then slice.
Heat the olive oil in a large pan over a medium heat. Add the mushrooms and cook for five minutes. Add the garlic and cook for 30 seconds longer, then add the pak choi and rice and stir to combine. Cook for 4-5 minutes.
Divide the rice mixture between two bowls and drizzle each with about one tablespoon of the dressing. Toss to combine.
Top the bowls with the sliced chicken, cashew nuts and coriander. Drizzle with more dressing, if desired.
Nutrition Facts
Per serving: 835kcals, 33.4g fat (5.9g saturated), 102.1g carbs, 17.3g sugars, 36.8g protein, 8.6g fibre, 0.945g sodium
---
MAKE IT YOURS:
Use lightly-fried tofu in place of the chicken for an equally nutritious veggie meal.
Popular in Chicken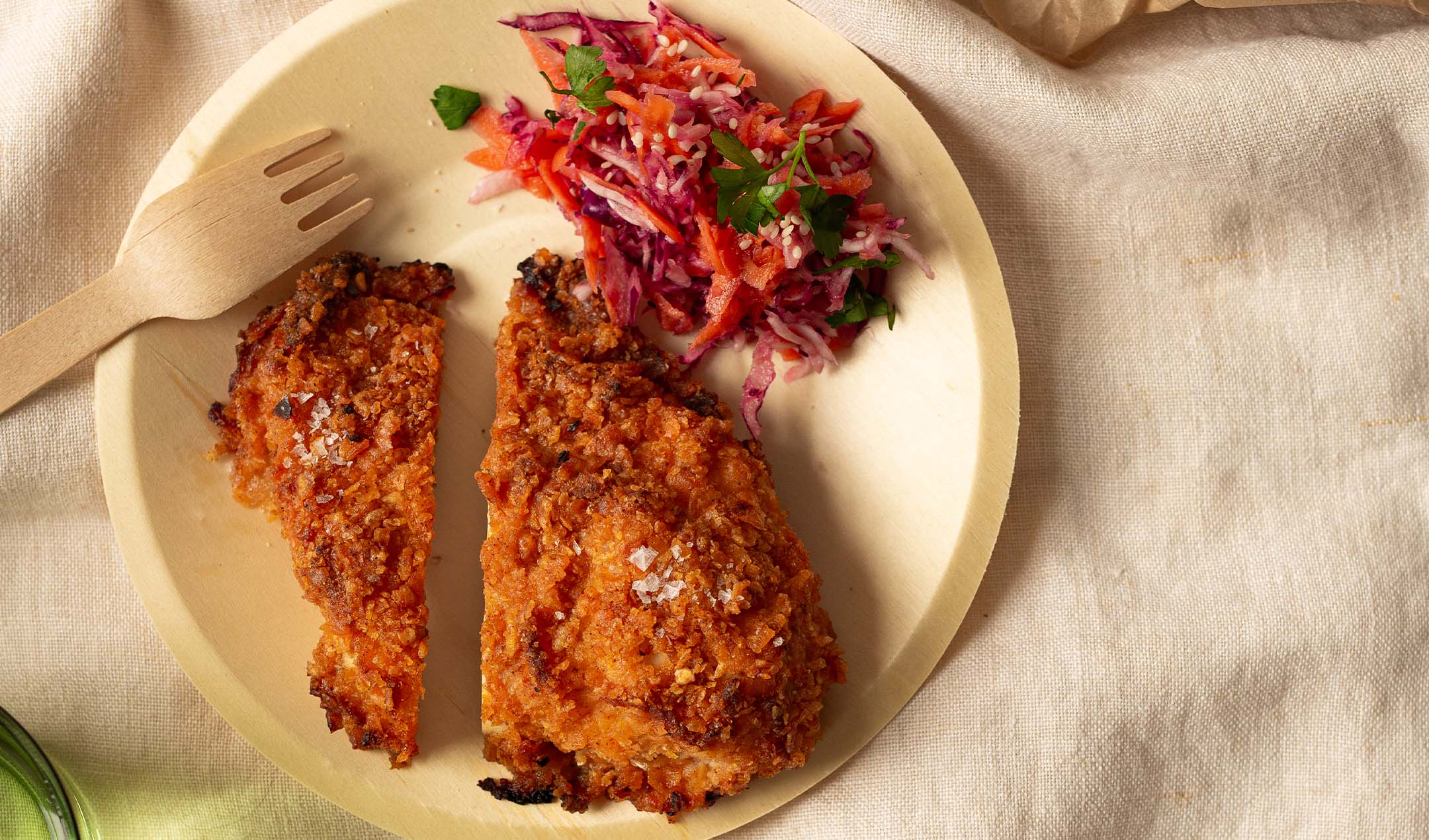 Easy fried chicken and asian slaw