Tick the ingredients you need to add your shopping list.
Preheat the oven to 150˚C/130˚C fan/gas mark 2 and line two baking trays with tin foil.
In a small bowl, sift together the cocoa, salt and half of the sugar.
In a large bowl, use an electric mixer to beat the egg whites together with the cream of tartar until soft peaks form. Beat in the remaining sugar, half a tablespoon at a time, until the mixture glossy and stiff peaks form. Fold in the vanilla extract and the cocoa mixture.
Drop rounded teaspoonfuls on the mixture onto the prepared baking trays, spacing them about 2cm apart.
Bake for 25 minutes, then cool on a wire rack.
Nutrition Facts
Per serving: 24kcals, 0.3g fat (0.1g saturated), 5.2g carbs, 4.2g sugars, 0.8g protein, 0.6g fibre, 0.013g sodium
TOP TIP: If you'd prefer these crunchy rather than chewy, just bake them for 15 minutes longer.
Popular in Chocolate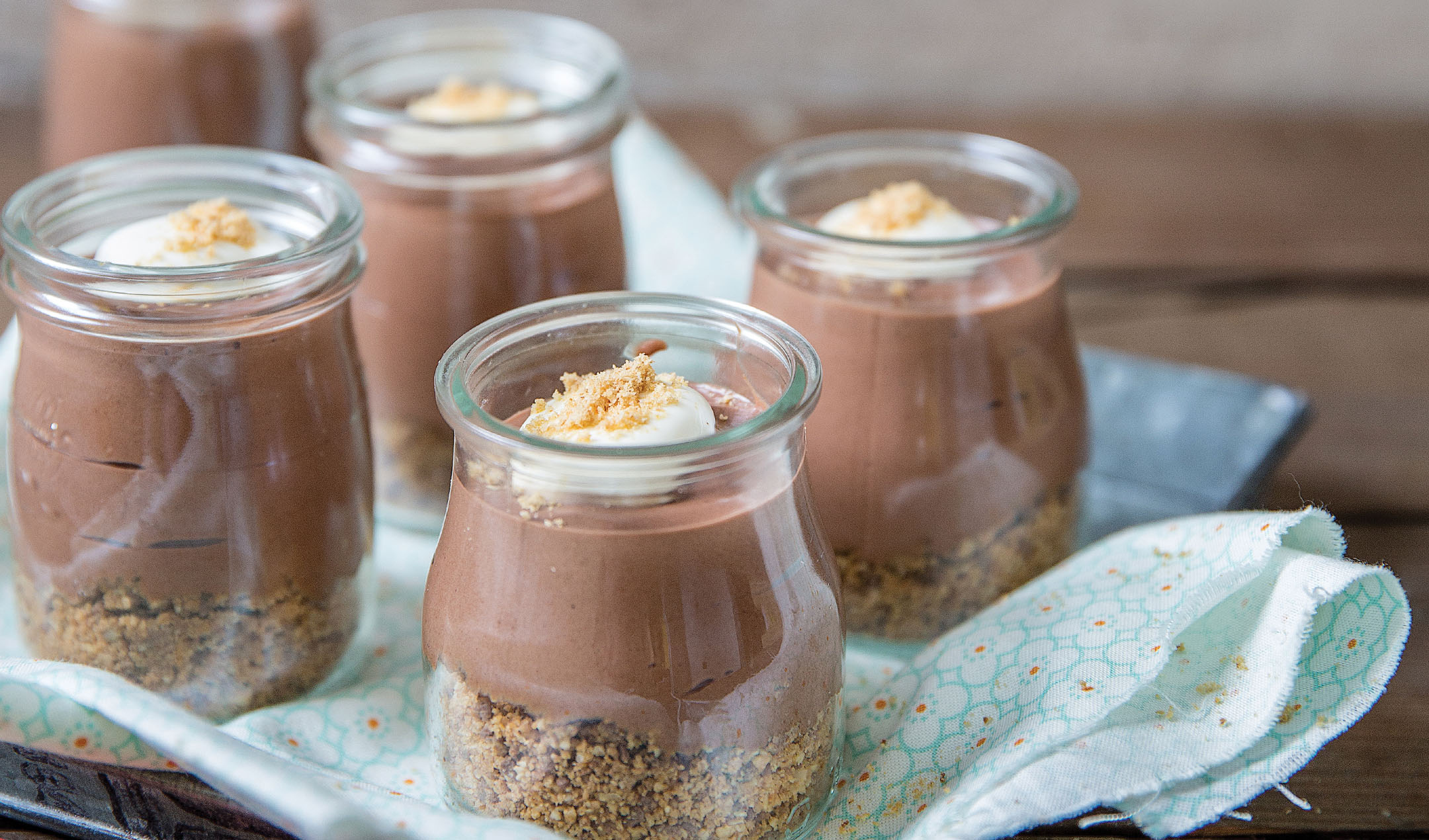 Chocolate hazelnut mousse pots