Tick the ingredients you need to add your shopping list.
Place one-third of the grated carrot in the bowl of a food processor and add the chickpeas, shallots, tahini, cumin and egg. Whizz to form a thick paste, then scrape into a large bowl.
Heat the olive oil in a large pan over a medium-high heat. Add the remaining carrot and cook for 8-10 minutes until softened.
Add the cooked carrot to the mixture in the bowl along with the breadcrumbs, lemon zest and sesame seeds. Season with salt and pepper, then use clean hands to mix together.
Divide the mixture into six equal portions, then use wet hands to shape into burger patties. Cover and place in the fridge for at least 30-40 minutes to set.
Heat a large pan over a medium-high heat and brush the burgers with the remaining oil. Cook the burgers for five minutes per side until golden and crisp. Serve in lightly toasted buns with sliced cucumber, avocado, tomato and some mixed leaves. Add a drizzle of hot sauce, if desired.
Nutrition Facts
Per Serving: 240kcals, 10.3g fat (1.6g saturated), 31g carbs (7.4g sugars), 7.7g protein, 5.9g fibre, 0.234g sodium
Popular in Dairy-free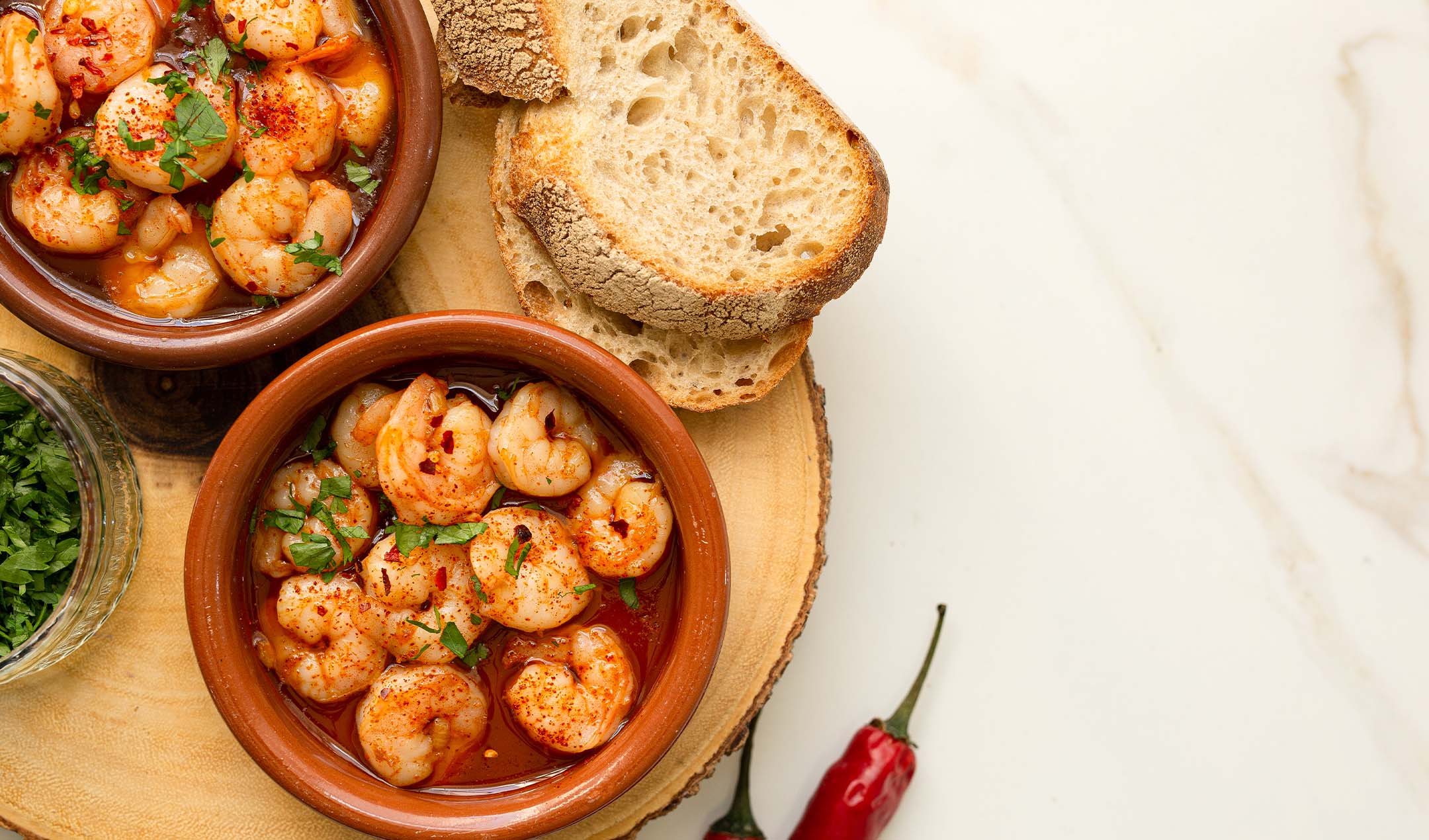 Gambas al ajillo