Tick the ingredients you need to add your shopping list.
In a shallow dish, combine the olive oil with the Jamaican Jerk seasoning. Add the tuna steaks and place in the fridge for 2-3 hours, turning in the spiced oil once or twice. Allow to sit at room temperature for 30 minutes before cooking.
Meanwhile, in a bowl, combine all the ingredients for the mango salsa. Set aside.
Place a griddle pan over a high heat until very hot. Season the tuna steaks with salt and black pepper and cook on the griddle for 2-3 minutes on each side for medium-rare, or longer if you prefer.
Serve the tuna steaks topped with the mango salsa.
Nutrition Facts
Per Serving: 472 kcal, 25.5g fat (4.5g saturated), 24.4g carbs (17.4g sugars), 37.2g protein, 3.2g fibre, 1.445g sodium
---
Not sure where to start with the mango? Here's a handy step-by-step guide
Popular in Fish & seafood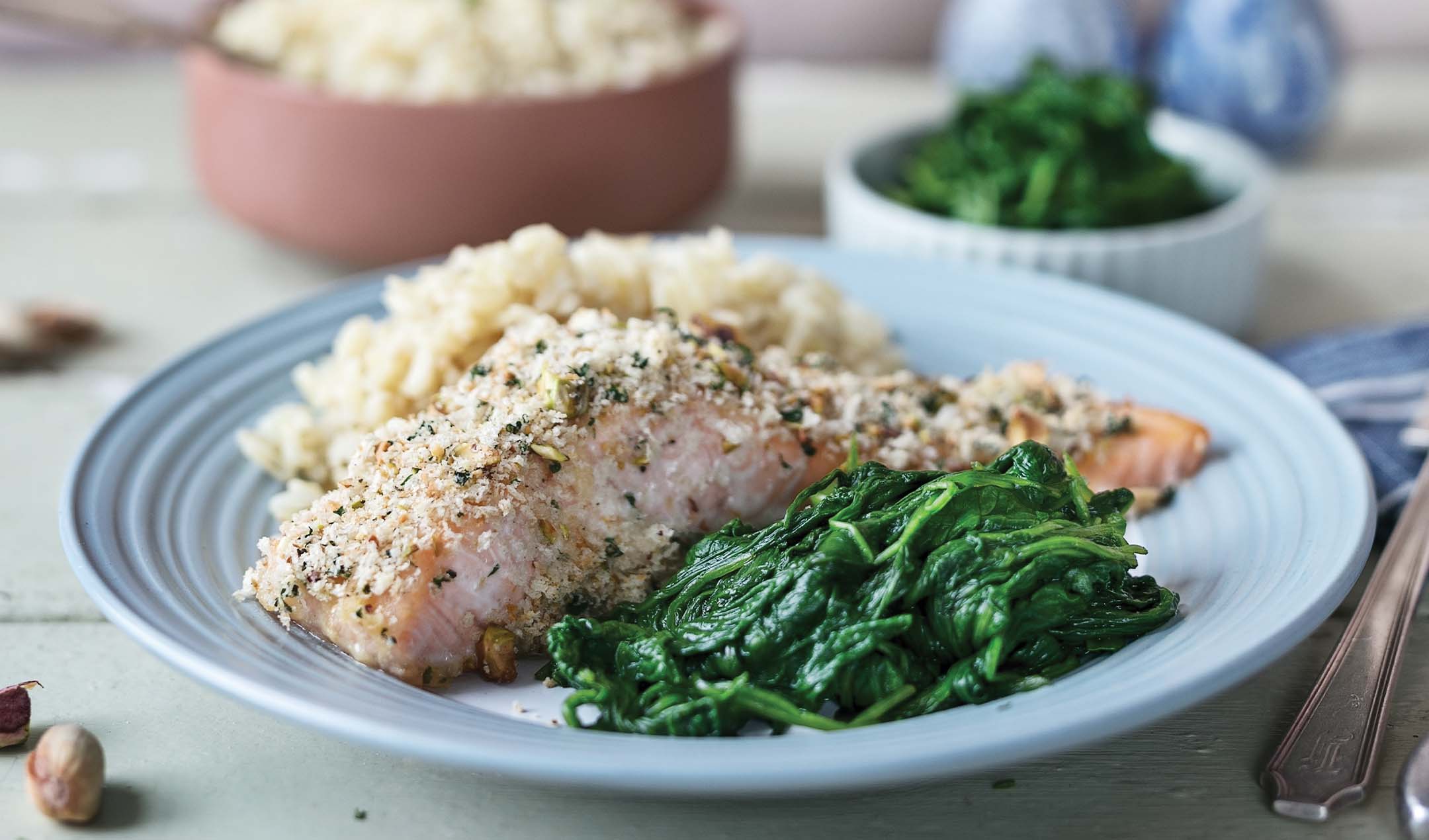 Pistachio crumbed salmon