Makes
15
drinks (approx.)
Tick the ingredients you need to add your shopping list.
Place the carrageen moss and water in a saucepan and allow to soak for 30 minutes.
Cover the pan and slowly bring to a boil over a medium heat. Allow to simmer gently for 30 minutes, adding the grated ginger halfway through.
Strain the liquid through a sieve into a jug. The carrageen will have released a gel; push this through the sieve with the back of a wooden spoon to get as much through as possible. Discard the contents of the sieve.
Stir in the honey and allow to cool. Stir in the lemon juice, then cover and store in the fridge until ready to use.
To make a soothing drink, place 2-3 tablespoons of the carrageen in a mug. Add a splash of whiskey if desired. Top up with boiling water and stir until well combined.
Nutrition Facts
Per Serving: 18kcals, 0.1g fat (0.1g saturated), 4.5g carbs (3.6g sugars), 0.2g protein, 0.2g fibre, 0.002g sodium
Popular in Gluten-free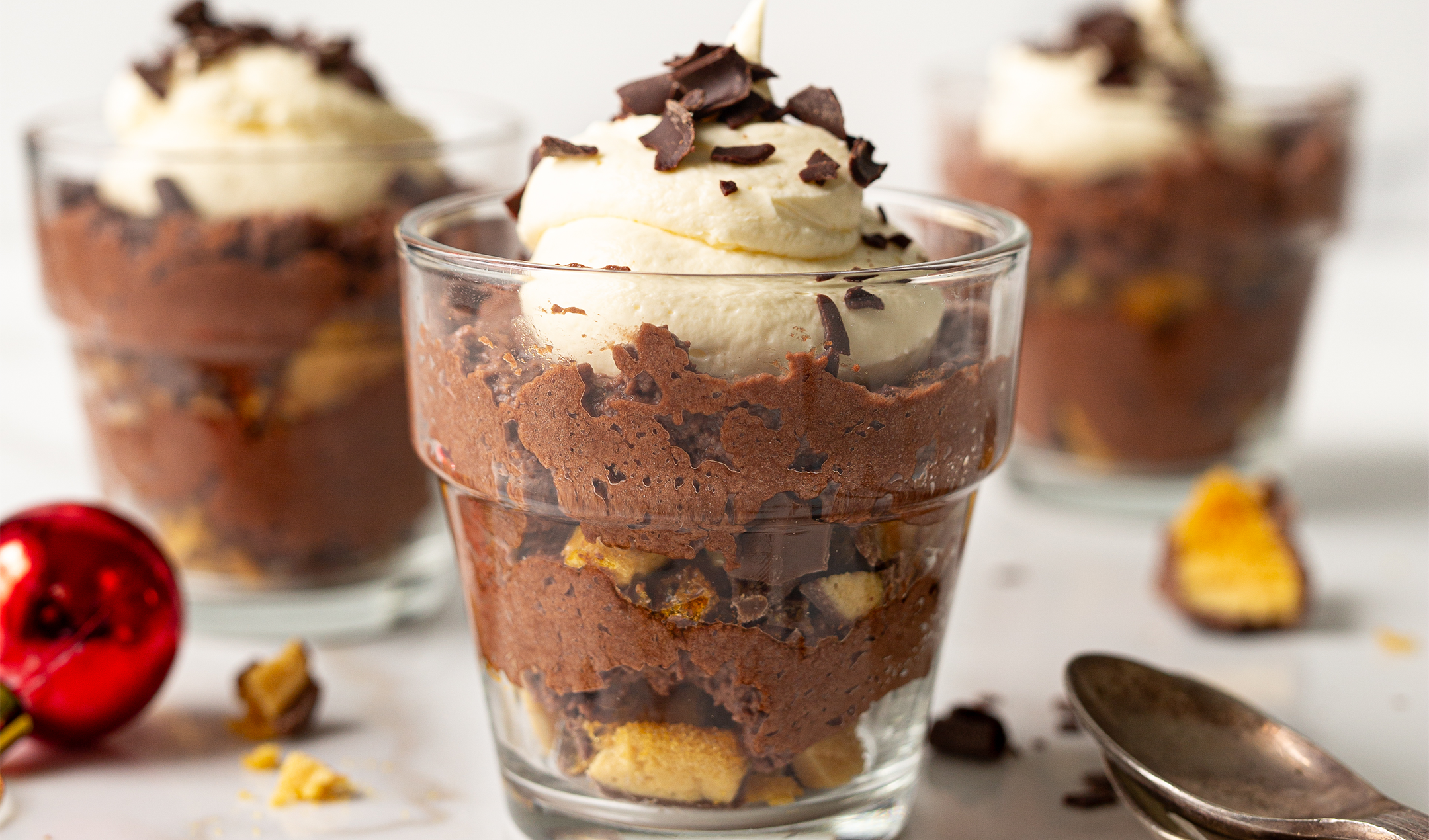 Gluten-free chocolate and honeycomb mousse by EUROSPAR