Tick the ingredients you need to add your shopping list.
For the pesto:
For the chicken:
To serve:
In the bowl of a food processor, combine the herbs, Parmesan, pistachios, lemon juice and garlic and whizz into a thick paste.
With the machine running, slowly stream in the olive oil. Season to taste.
Using a sharp knife, butterfly each chicken fillet by cutting horizontally almost all the way through. Open each one out like a book. Cover with cling film and pound with a rolling pin until about ½cm. Season with salt and black pepper.
Turn the grill on to a high heat.
Heat half of the olive oil in a large pan over a medium-high heat. Add two of the chicken pieces and cook the chicken for 2-3 minutes per side until cooked through. Transfer to a baking tray, add the remaining olive oil to the pan and cook the remaining pieces of chicken.
When all of the chicken is on the baking tray, top with a tablespoon of the pesto and then layer over the sliced Mozzarella. Place under the hot grill for two minutes or until the cheese is melted and bubbling.
Transfer to serving plates and top with the tomatoes and rocket. Serve with garlic bread, buttered pasta or simply some salad.
Nutrition Facts
Per Serving::488kcals, 34.3g fat (7.2g saturated), 7g carbs (2.4g sugars), 40.4g protein, 1.8g fibre, 0.38g sodium
---
Top Tip: Leftover Caprese chicken would make the most amazing sandwich.
Popular in Chicken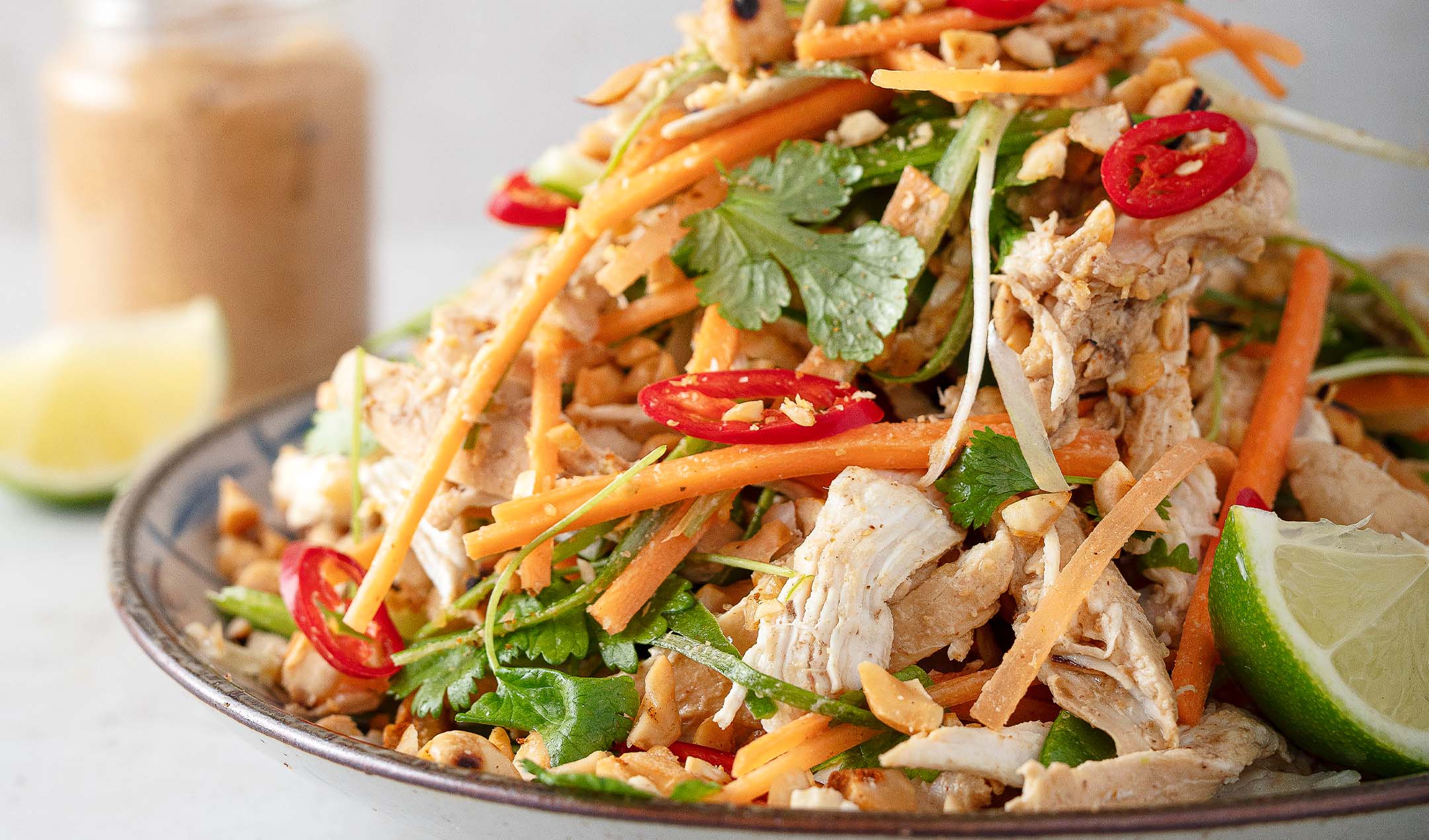 Peanut chicken salad