Tick the ingredients you need to add your shopping list.
For the pastry:
For the filling:
Add the flour and butter to the bowl of a food processor and pulse until the mixture is in pea-sized pieces.
In a small bowl, mix the water, egg yolk and vinegar until well combined. Add to the flour mixture, and pulse again until combined.
Knead the dough to bring it together to form a flat disc. Wrap tightly with cling film and chill in the fridge for at least 30 minutes.
Remove from the fridge and roll out on a lightly floured surface to a half-centimentre thick. Use a 10cm round cookie cutter to cut 12 pieces, re-rolling the dough if you need to.
Spray a 12-hole muffin tin lightly with non-stick cooking spray and press the dough circles into each muffin hole. Pop back in the fridge while you make the filling.
Preheat the oven to 220°C/200°C fan/ gas mark 6.
In a medium bowl, mix together brown sugar and butter and beat by hand until smooth. Add the vanilla and egg and mix until combined. Fold in the chopped pecans. 8 Divide the filling into the tart shells, filling each until they're about half full. Bake for 15-17 minutes.
Leave to cool completely in the tin. To remove, run a knife around and under each tart and pop out.
Nutrition Facts
Per serving: 240 kcals, 12g fat (8g saturated), 30g carbs (18g sugars), 3g protein, 1g fibre, 0.093g sodium
Popular in Pastry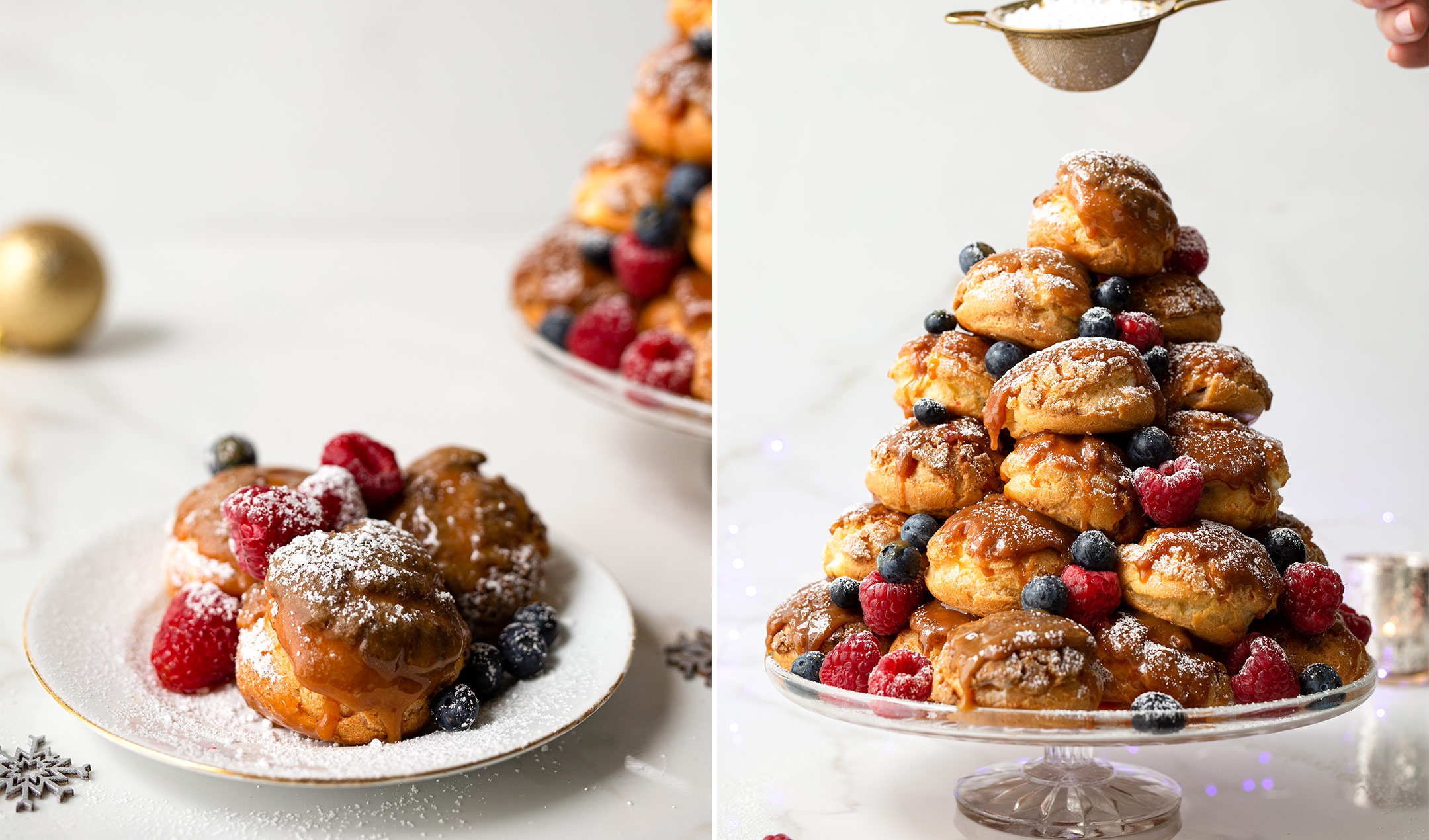 Croquembouche tower with berries