Makes around
20
depending on size
Tick the ingredients you need to add your shopping list.
Preheat oven to 180 ̊C/160 ̊C fan/gas mark 4. Line two baking trays with greaseproof paper.
In a bowl, sieve together the flour, cocoa powder and baking powder and stir to combine.
In a large mixing bowl, add in the apple sauce, light brown sugar and caster sugar. Whip together for 2-4 minutes until the apple sauce is smooth and pale.
Place the vegan butter and chocolate into a heat-proof bowl and microwave in 30-second increments until completely melted.
Slowly add the chocolate mixture to the apple sauce mixture and beat for 30 seconds until incorporated. Slowly fold in the flour mixture. The mixture will resemble brownie batter.
Using a dessert spoon, scoop spoonfuls of batter onto the lined baking trays, leaving 5-6cm between the cookies as they will spread out while baking. Work fast with this step as the batter will firm up when standing at room temperature for too long.
Bake the cookies for 20 minutes, then remove from the oven.
Allow to cool for 10-15 minutes on the baking trays. They will be very soft when you remove them from the oven, but when they cool, they'll firm up. Use a spatula to transfer them onto a cooling rack — or directly onto a serving plate!
Nutrition Facts
Per serving: 139kcals, 6.2g fat (3.4g saturated), 19.8g carbs (13.4g sugars), 1.4g protein, 1.7g fibre, 0.012g sodium
Popular in Kids baking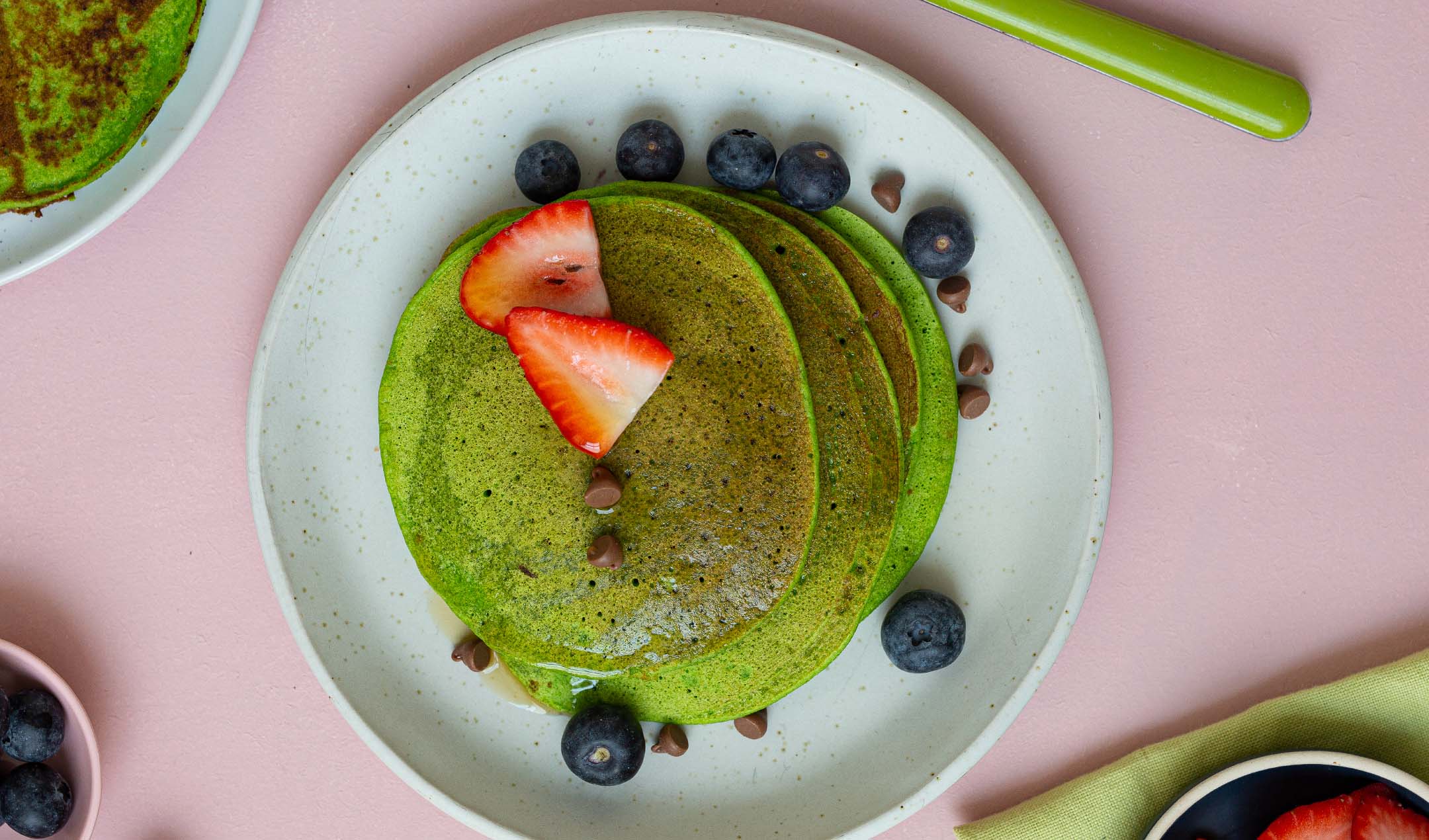 Green pancakes