Tick the ingredients you need to add your shopping list.
Preheat the oven to 190˚C/170˚C fan/gas mark 5.
Use the tip of a sharp knife to make a lengthwise cut into the side of each chicken fillet to create a pocket, being careful not to cut all the way through.
Heat one teaspoon of oil in a pan over a medium heat and cook the onion for 3-4 minutes until golden.
Add the sage and pear. Season with a little salt and black pepper and cook for another 3-4 minutes. Add the rocket and stir for one minute until wilted. Set aside to cool for 10 minutes.
Fill each chicken fillet with one-quarter of the stuffing. Push a slice of Brie into each pocket.
Lay the slices of prosciutto out on a chopping board. Place a chicken fillet on the closest end of one slice and roll it up tightly in the prosciutto. Secure with 2-3 cocktail sticks and repeat with the remaining fillets and prosciutto.
Heat one tablespoon of olive oil in a pan over a medium-high heat.
Carefully sear the prosciutto-wrapped chicken on all sides until golden, working in two batches if necessary to avoid over-crowding the pan.
Transfer to a baking dish and cover tightly with foil. Bake for 20-25 minutes, or until the chicken is thoroughly cooked.
Nutrition Facts
Per serving: 389kcals, 19.5g fat (6.2g saturated), 7g carbs, 4.1g sugars, 44.6g protein, 1.5g fibre, 0.371g sodium
Popular in Chicken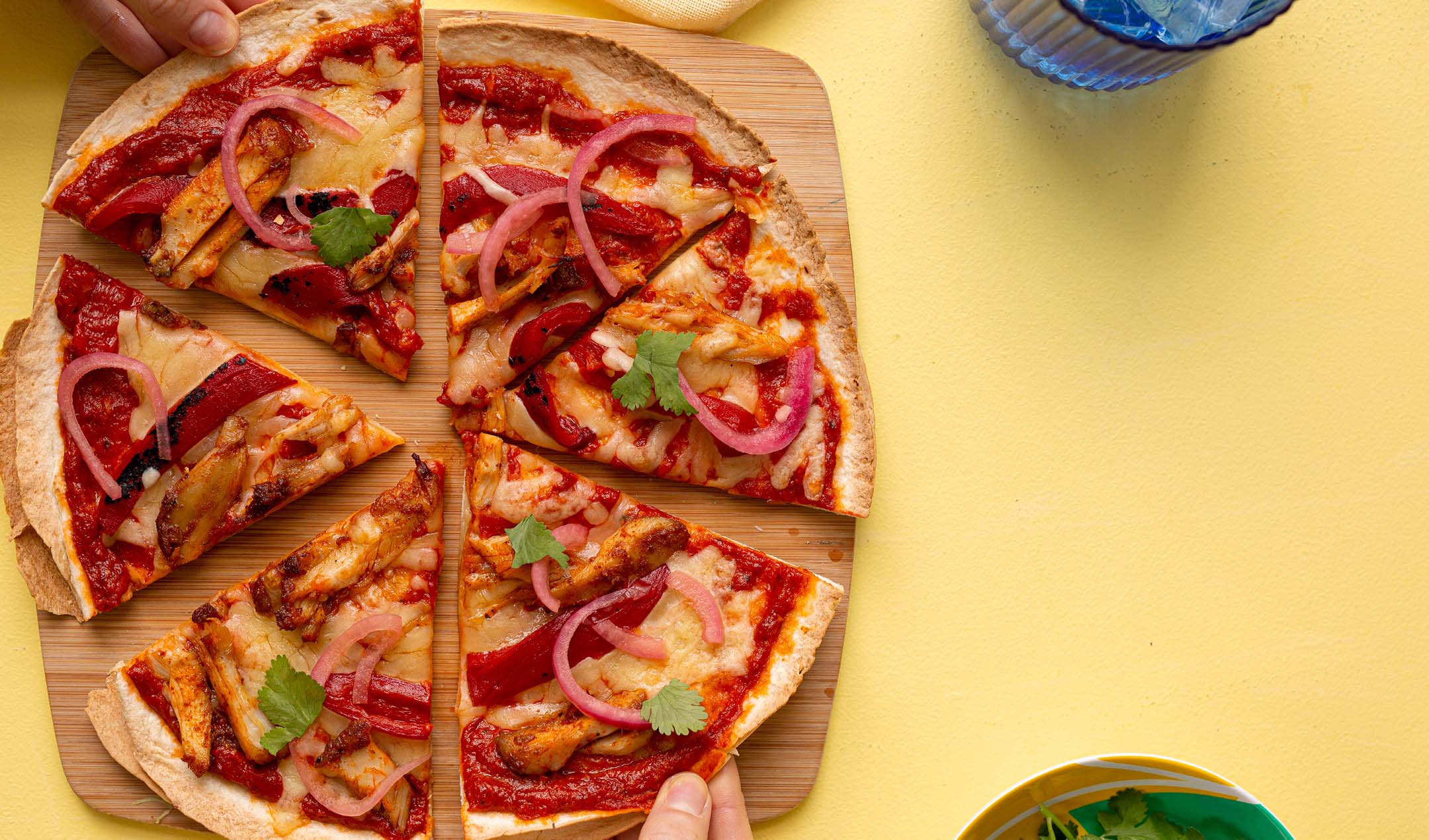 Chicken taco pizzas