Tick the ingredients you need to add your shopping list.
Preheat the oven to 180°C/160°C fan/gas mark 4. Line a large baking tray with nonstick baking paper.
In a large bowl, stir together the oats, flour, cinnamon, bicarbonate of soda and salt. In a separate bowl, mash the bananas with a fork, then whisk in the honey, egg and oil.
Pour the wet ingredients into the dry and add the grated carrots and apple. Mix with a fork until just combined.
Roll the mix into 12 equal balls and place on the prepared tray. Press each ball down with your fingers to make a cookie shape.
Bake for 15 minutes or until firm. Transfer to a wire rack to cool.
Store in the fridge in an airtight container for up to three days, or in an airtight bag in the freezer for up to two months.
Nutrition Facts
Per cookie: 187kcals, 5.8g fat (0.7g saturated), 30.4g carbs (8g sugars), 4.6g protein, 4.3g fibre, 0.08g sodium
Popular in Biscuits & cookies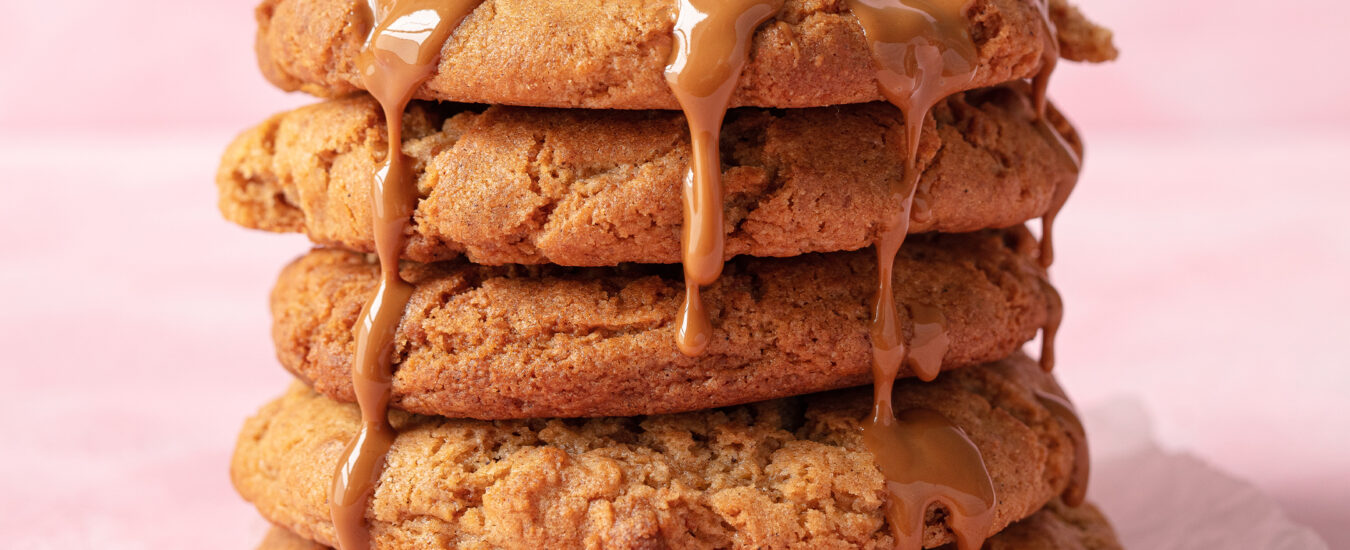 Biscoff-stuffed cookies