Tick the ingredients you need to add your shopping list.
Mix the first four ingredients in a large bowl, making a well in the centre.

Stir in 250ml tepid water and the walnut oil into the well. Stir together until all the liquid has been incorporated.

Stir in the chopped apples and walnuts.

Turn out the dough onto a lightly floured surface and knead for 5-8 minutes, or until smooth and elastic. Shape into a ball.

Rub the inside of a dry bowl with more oil. Place the dough into the bowl, cover with cling film, and leave in a warm place until doubled in size. Meanwhile, lightly dust a large baking tray with flour.

Punch down the dough, turn it out onto a floured surface and knead for one minute.

Shape into a disc and transfer to the baking tray. Cover with a tea towel and leave to rise for 15 minutes.

Meanwhile, preheat the oven to 220˚C/200˚C fan/gas mark 7.

Lightly dust the dough with flour, then score the top with a sharp knife. Bake for 10 minutes, then reduce the temperature to 190˚C/170˚C/gas mark 5 and bake for a further 25–35 minutes, or until the base sounds hollow when tapped. Transfer to a wire rack and leave to cool.
Note: sunflower oil can be used as an alternative to walnut oil, if you wish.
Nutrition Facts
Per Serving 263cals, 13.4g (0.9g saturated), 31.1g carbs (3.1g sugars), 8.9g protein, 4.4g fibre, 0.292g sodium
Popular in Dairy-free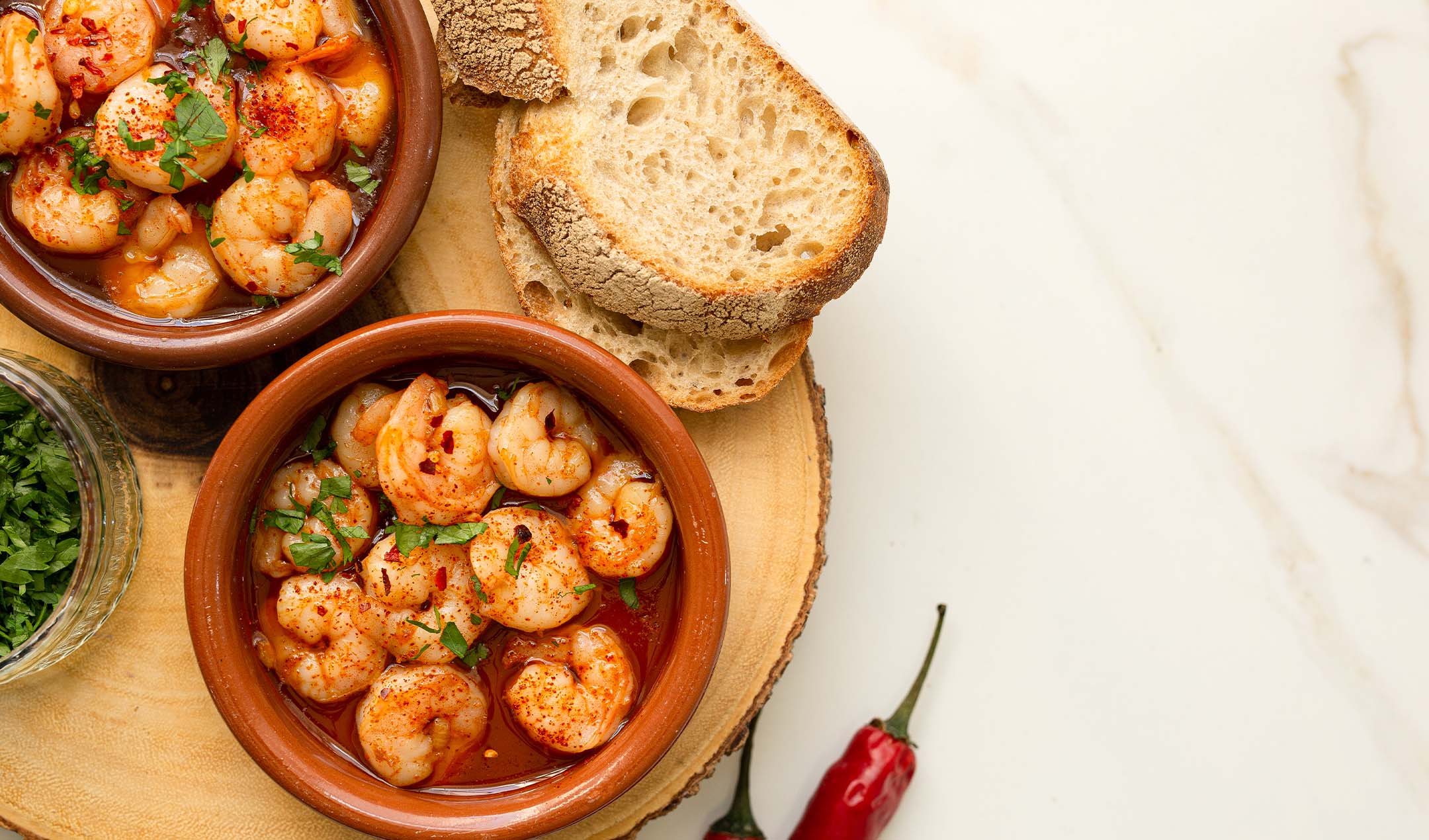 Gambas al ajillo