Tick the ingredients you need to add your shopping list.
Preheat the oven to 170˚C/150˚C fan/gas mark 3.

Butter two standard 900g loaf tins, then line them with parchment paper and butter again.

Cream the butter in a large mixing bowl with an electric mixer. Gradually add the sugar and beat on high until light and fluffy. Add the vanilla, lemon juice and egg yolks and beat until the mixture is well combined.

In a separate bowl, whisk together the flour, xanthan gum, baking powder and salt.

Slowly add the flour mixture into the butter mixture while beating on low. Add the milk and beat until combined. Stir in half of the nuts, dried fruits and crystallised ginger.

In a separate mixing bowl, whip the egg whites on high until stiff peaks form. Use a large spatula to gradually fold the egg whites into the cake batter. Gradually and gently fold in the remaining nuts, dried fruits and crystallised ginger.

Divide the batter equally between the prepared loaf tins. Gently tap each tin on the counter to remove air bubbles.

Bake for 90 minutes or until a skewer inserted into the centres of the cakes comes out clean.

Cool the cakes in their tins on a wire rack for one hour. Carefully remove the cakes from their tins.

Use a skewer to poke a few holes in the cakes. Brush each with brandy and wrap in parchment paper to store. Continue brushing with brandy once or twice a day until ready to serve.
Nutrition Facts
Per Serving 483kcals, 23.9g fat (9.1g saturated), 64.2g carbs, 42.2g sugars, 6.6g protein, 5.8g fibre, 0.459g sodium
Popular in Gluten-free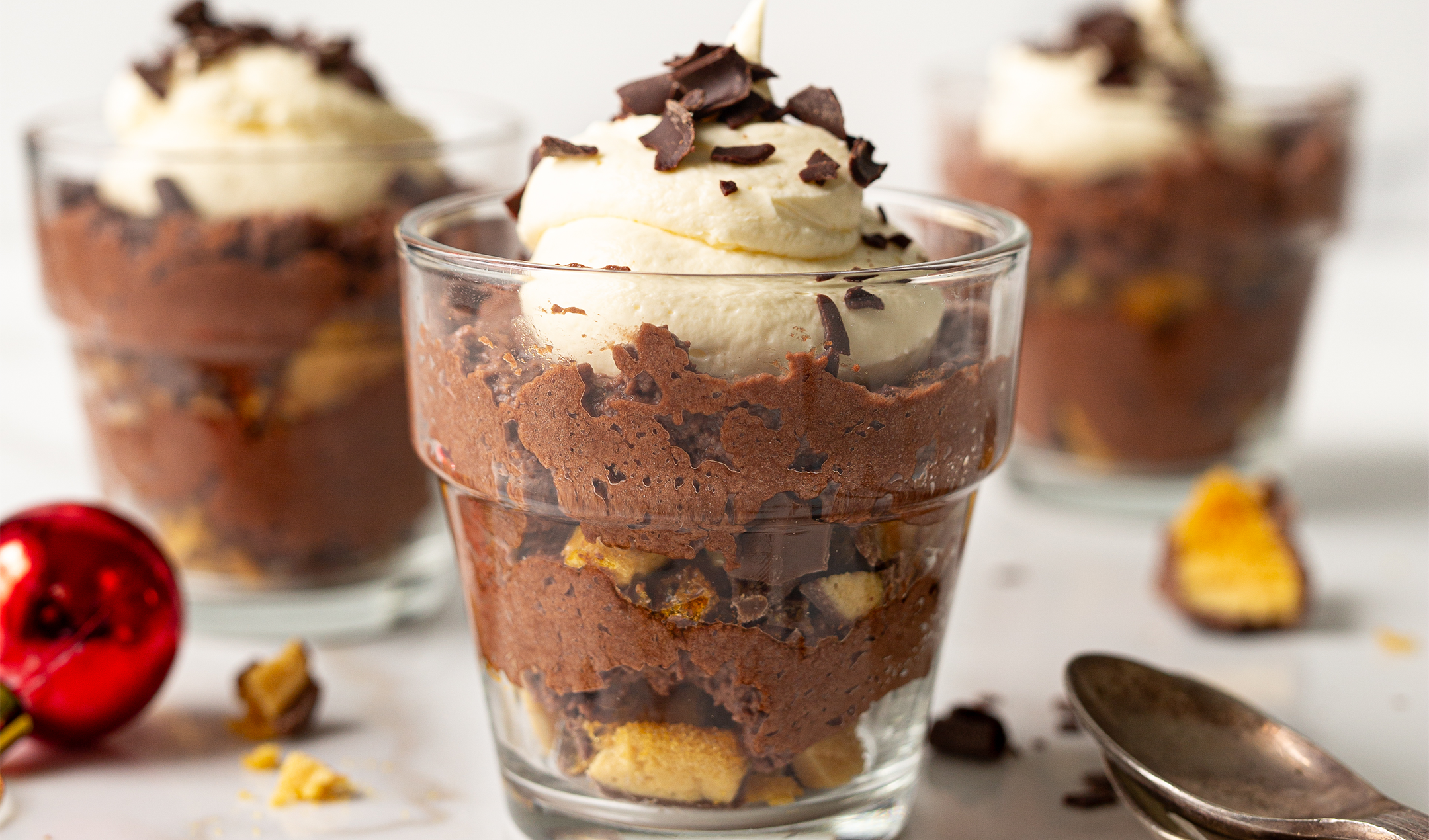 Gluten-free chocolate and honeycomb mousse by EUROSPAR