Tick the ingredients you need to add your shopping list.
Preheat the oven to 200°C/180˚C/gas mark 6 and grease a baking tray.
Sieve the flour into a large mixing bowl and add a pinch of salt. Using your fingertips, rub the butter into the flour until it resembles breadcrumbs.
Stir in the sugar and blueberries. Make a well in the centre and add the egg and buttermilk; use a knife to combine the mixture into a soft dough. Add a little more buttermilk if the mixture is dry.
On a lightly floured surface, roll the dough out to about 2.5cm thick. Use a 6-8cm pastry cutter to cut out 8-10 rounds and transfer to the prepared baking tray.
Bake for 20 minutes until golden. Cool slightly on a wire rack before serving with clotted cream and fruit compote.
Nutrition Facts
Per serving: 173kcals, 6.9g fat (4.1g saturated), 24.9g carbs, 7.3g sugars, 3.2g protein, 0.8g fibre, 0.071g sodium
---
Want more scone recipes? Click here!
Popular in Kids baking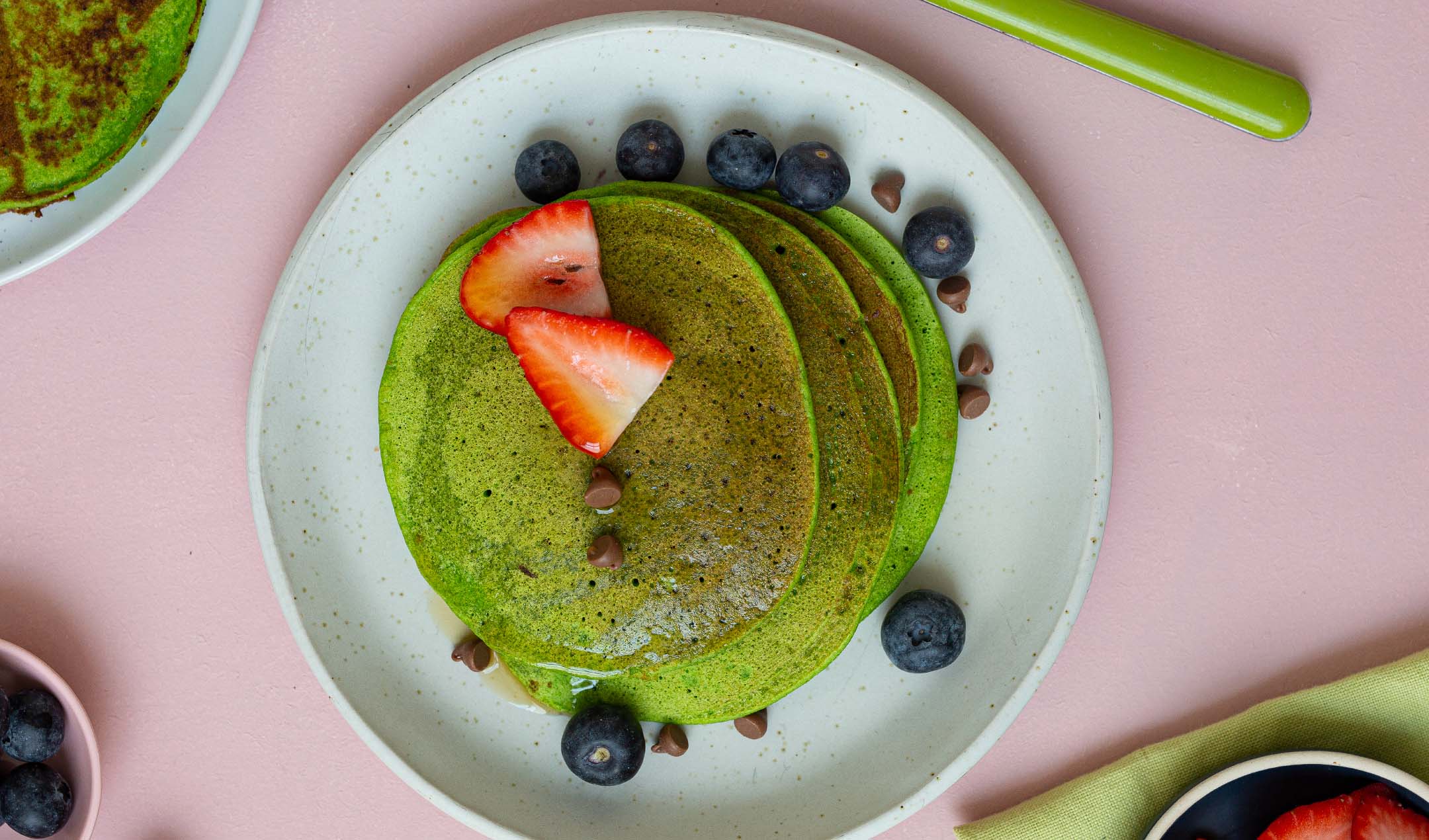 Green pancakes