Tick the ingredients you need to add your shopping list.
For the blackened salmon:
For the tacos:
In a wide, shallow bowl, combine the paprika, cayenne, oregano, cumin, salt and pepper. Dip the flesh sides of the salmon fillets in to coat in the spices.
Heat the oil in a large heavy-bottomed pan over a medium heat. Add the salmon fillets, flesh side down, and cook for 2-3 minutes. Flip them over and cook for another 2-3 minutes or until the skin is crispy. Transfer to a plate and allow to cool slightly, then use a fork to remove the skins and flake the salmon into large chunks.
In a bowl, stir together the sour cream and lime juice. Season with salt and pepper.
Fill each tortilla with the blackened salmon and some lettuce, tomato, red onion, avocado, some chopped coriander and a drizzle of the lime sour cream.
Nutrition Facts
Per Serving: 745kcals, 36.2g fat (9.5g saturated), 63.7g carbs (6.7g sugars), 45.6g protein, 8.5g fibre, 1.197g sodium
Popular in Fish & seafood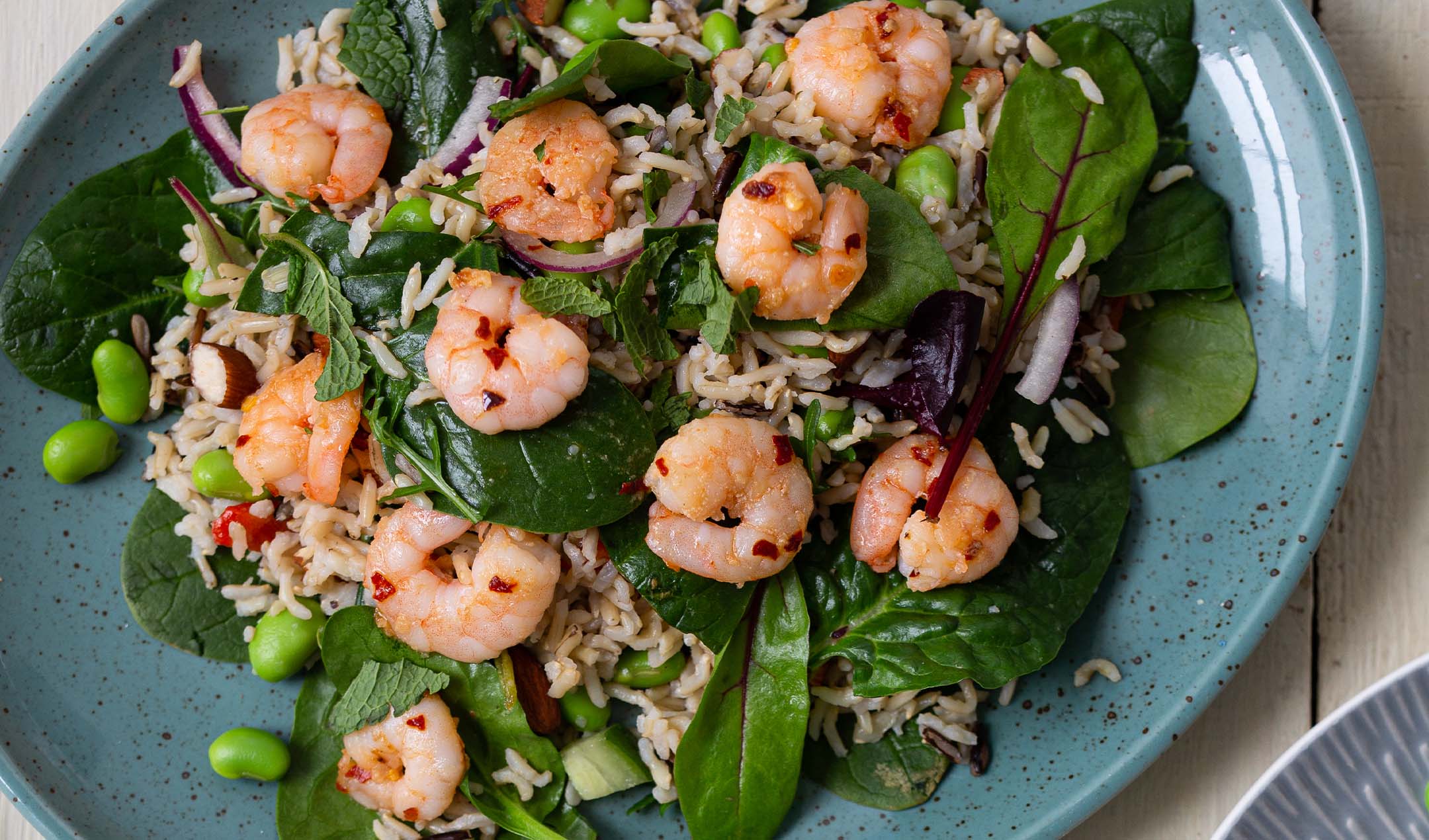 Prawn, edamame & wild rice salad