Tick the ingredients you need to add your shopping list.
For the meringue nests:
For the filling:
To serve:
Preheat the oven to 130°C/110°C fan/gas mark ½. Line a baking tray with greaseproof paper.

Place the egg whites into a large, spotlessly clean bowl. Whisk with an electric whisk on medium speed until frothy, and then increase the speed to high and whisk until the mixture holds stiff peaks.

Melt the chocolate in the microwave, stirring every 20 seconds, then set aside to cool.

Add the sugar to the egg whites and continue to whisk for five minutes longer until dissolved.

In a separate bowl, stir together the cornflour and cocoa powder. Fold into the egg mixture.

Use a piping bag to pipe the meringue into eight nests (first pipe a circular base for each, then pipe a rim around the perimeter).

Use a fork to swirl the slightly cooled melted chocolate into the piped meringue nests.

Bake the meringue nests in the preheated oven for 1 hour 30 minutes. Do not open the oven door to check on the nests.

Turn off the oven and leave the nests in the oven with the door closed for at least one hour longer. Remove the nests from the oven and leave to finish cooling on the baking tray.

For the filling, whip the double cream, cocoa powder and icing sugar in a large bowl until the mixture forms stiff peaks.

Spoon the chocolate cream into the centre of the meringue nests, making a little well in the centre. Fill each well with about one teaspoon of cherry compote, then sprinkle over some dark chocolate shavings. For an elegant presentation, stack two or more of the nests to serve.
Note: conserve or jam can be used as an alternative to cherry compote, if you wish.
Nutrition Facts
Per Serving 386 kcals, 21.5g fat (13.2g saturated), 48.7g carbs, 41.8g sugars, 3.9g protein, 2.2g fibre, 0.036g sodium
Popular in Meringue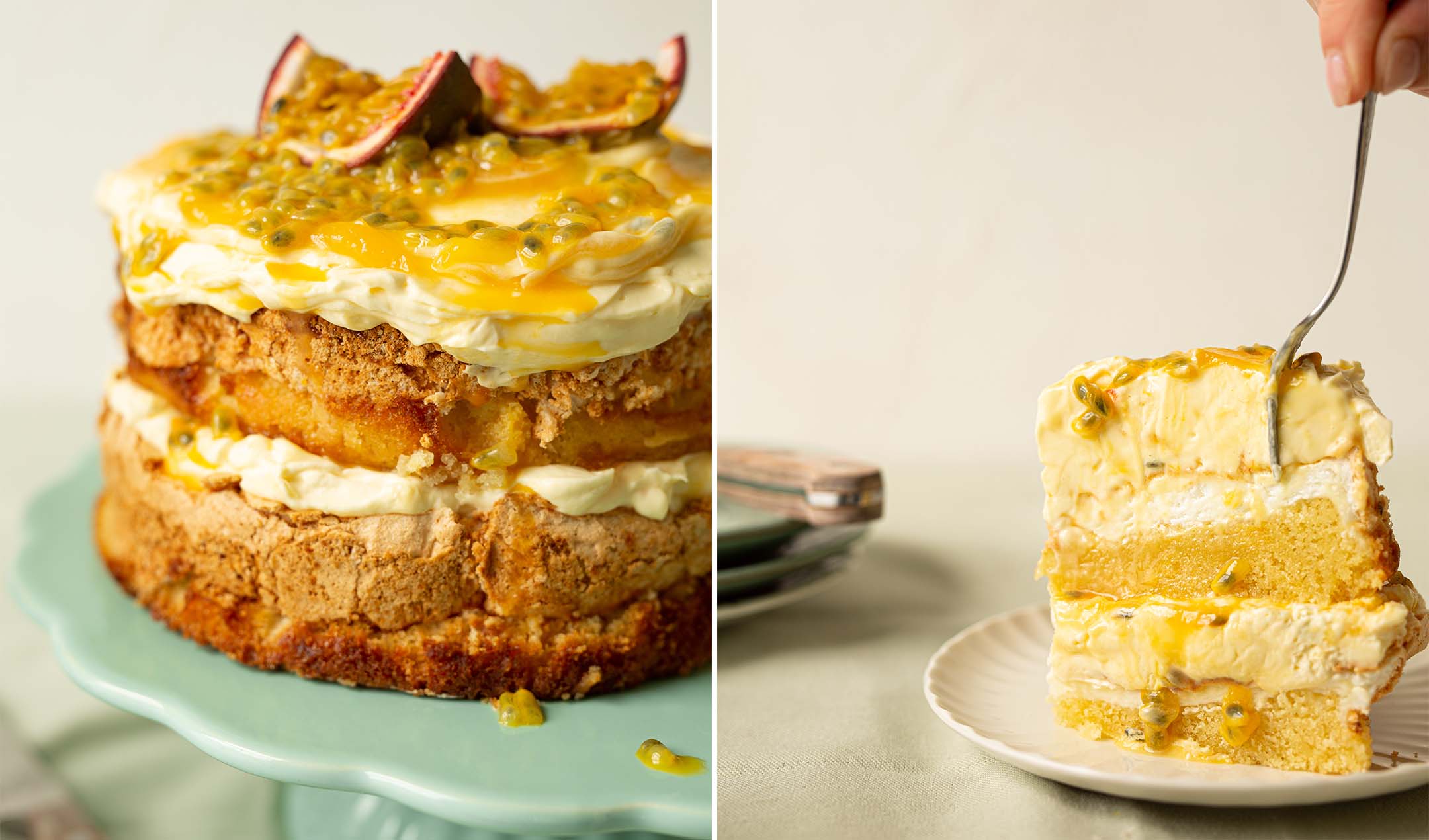 Passionfruit meringue gateaux