Tick the ingredients you need to add your shopping list.
Preheat the grill to a high heat and lightly toast the slices of bread on both sides.
Top the toast with slices of red and yellow pepper and onion.
Add chilli flakes to your taste, a sprinkling of oregano (or your herbs of choice) and the Cheddar. Season with a little salt and black pepper.
Place under the grill and cook for 5-8 minutes until the cheese is bubbling. Serve immediately.
Note: Any of your favourite herb can be used as an alternative to dried oregano, if you wish.
Nutrition Facts
Per serving:106kcals, 2.7g fat (1.4g saturated), 11.9g carbs, 2.6g sugars, 9g protein, 1.9g fibre, 0.287g sodium
---
Recipe courtesy of Paulomi Dutta
Popular in Diabetic-friendly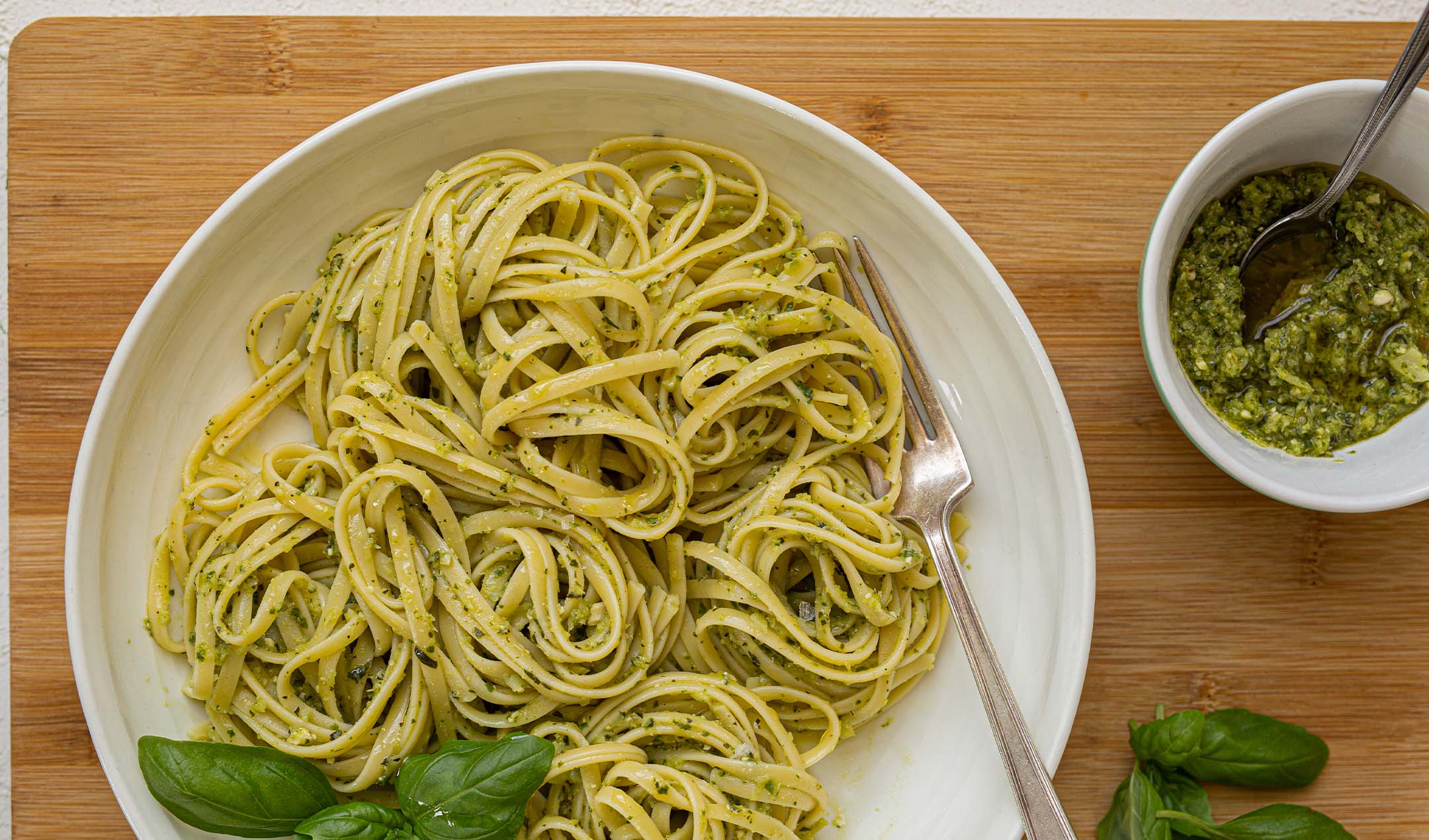 No-waste broccoli pesto pasta