Tick the ingredients you need to add your shopping list.
To make beetroot purée, place the beetroot in a pan with enough water to cover. Bring to a boil, then reduce the heat and cook for 20-25 minutes until tender. Leave to cool, then place in a food processor with 1-2 tablespoons of the beet water. Purée until smooth.
Preheat the oven to 180˚C/160˚C fan/gas mark 4. Grease a 23cm cake tin and line with parchment paper.
Whisk together the first five ingredients in a bowl.
Whisk in the oil, beetroot purée, water and vinegar.
Pour the batter into the tin and bake for 35 minutes until a skewer inserted into the centre of the cake comes out clean.
Leave to cool in the tin for about 25 minutes, then remove from the tin and leave to cool completely.
Meanwhile, combine the ingredients for the icing in a food processor and purée until very smooth.
Spread the cake with the icing and refrigerate to store.
Nutrition Facts
Per serving: 286 kcals, 12.3g fat (6g saturated), 46.9g carbs, 27.6g sugars, 3g protein, 6.2g fibre, 0.264g sodium
Popular in Gluten-free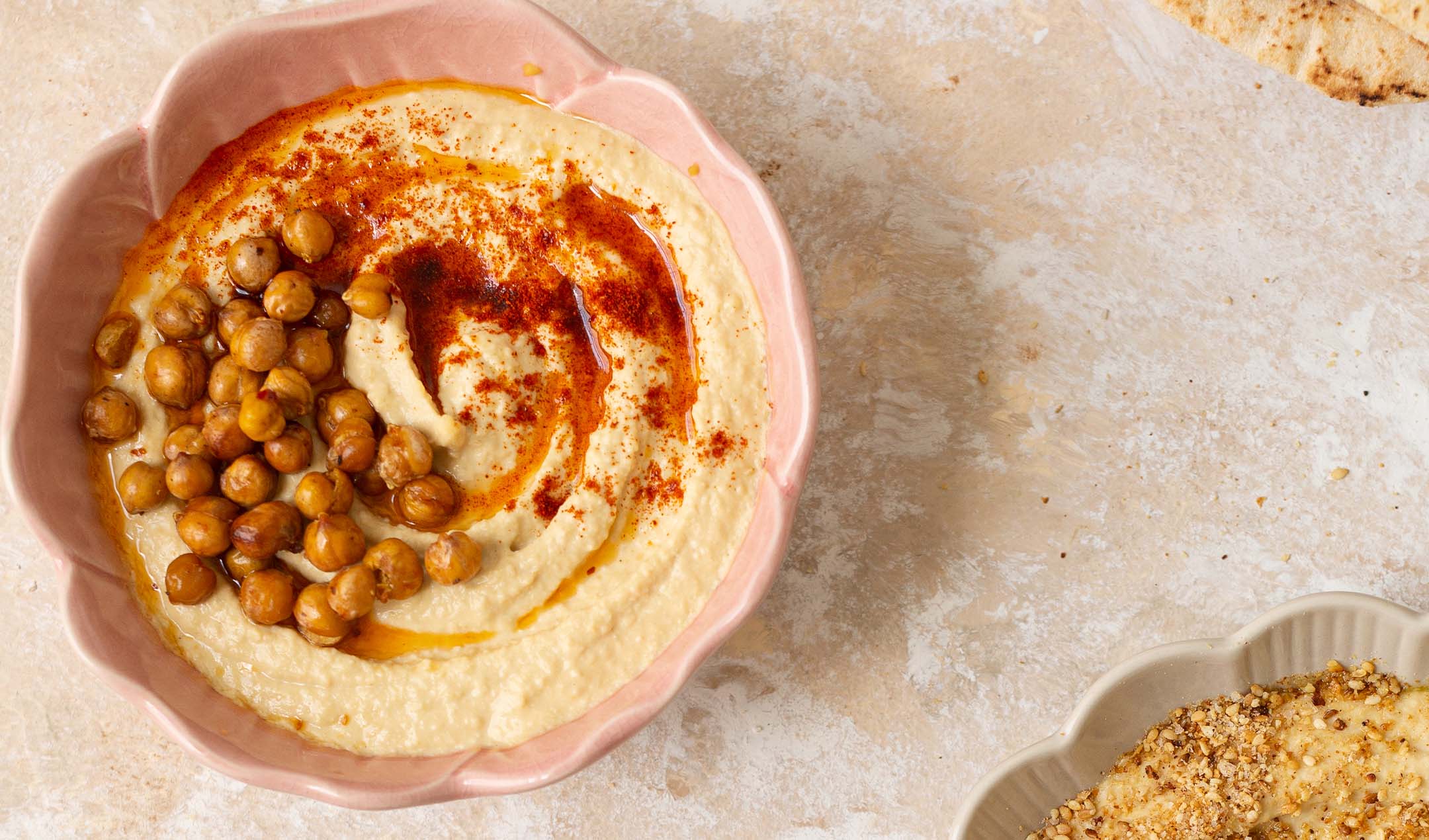 Hummus with chilli oil and crispy chickpeas