Tick the ingredients you need to add your shopping list.
Place all of the dried fruits into a bowl. Pour over the lukewarm tea and 50ml of the whiskey. Cover with lid or tin foil and leave to soak overnight.

The following day, preheat the oven to 200˚C/180˚C fan/gas mark 6. Grease and line a 20cm loaf tin with parchment paper, then grease again.

In a bowl, combine the flour, baking powder, sugar, spices and egg.

Drain the liquid from the soaked fruits into the flour mixture and mix with a wooden spoon until well combined. Add the soaked fruit, candied peel, cherries, almonds and lemon zest and mix again.

In another bowl, mash the banana with a fork. Add the melted butter, grated apple and remaining 30ml whiskey. Mix well to combine and then add this mixture to the dough, beating everything together with a wooden spoon. Add the ring now if you wish.

Transfer the dough into the prepared tin and bake for 50-55 minutes or until a skewer inserted into the centre comes out clean, covering with parchment paper after the first 30 minutes.

Remove from the oven and allow to cool for 15 minutes, then transfer to a wire rack to finish cooling.

Once completely cool, wrap the barmbrack in cling film and place in an airtight container. It will taste best after two days.
Nutrition Facts
Per Serving: 216kcals, 3g fat (1.5g saturated), 42.4g carbs, 20.8g sugars, 3.4g protein, 2.2g fibre, 0.027g sodium
---
MAKE IT YOURS: You can substitute 1½ tsp mixed spice for the cinnamon, cloves and nutmeg.
---
FUN FACT
Barmbrack is an Anglicised spelling of bairín breac, meaning "speckled loaf". The Halloween brack traditionally contained various objects baked into the bread which, when found in a slice, each conferred a meaning. The pea meant that the person would not marry that year; the stick foretold an unhappy marriage; the cloth or rag was a sign of bad luck or poverty; the coin signified good fortune or be rich; and the ring meant the person would be wed within the year.
---
Recipe courtesy of Bartosz Luczak
Popular in Gluten-free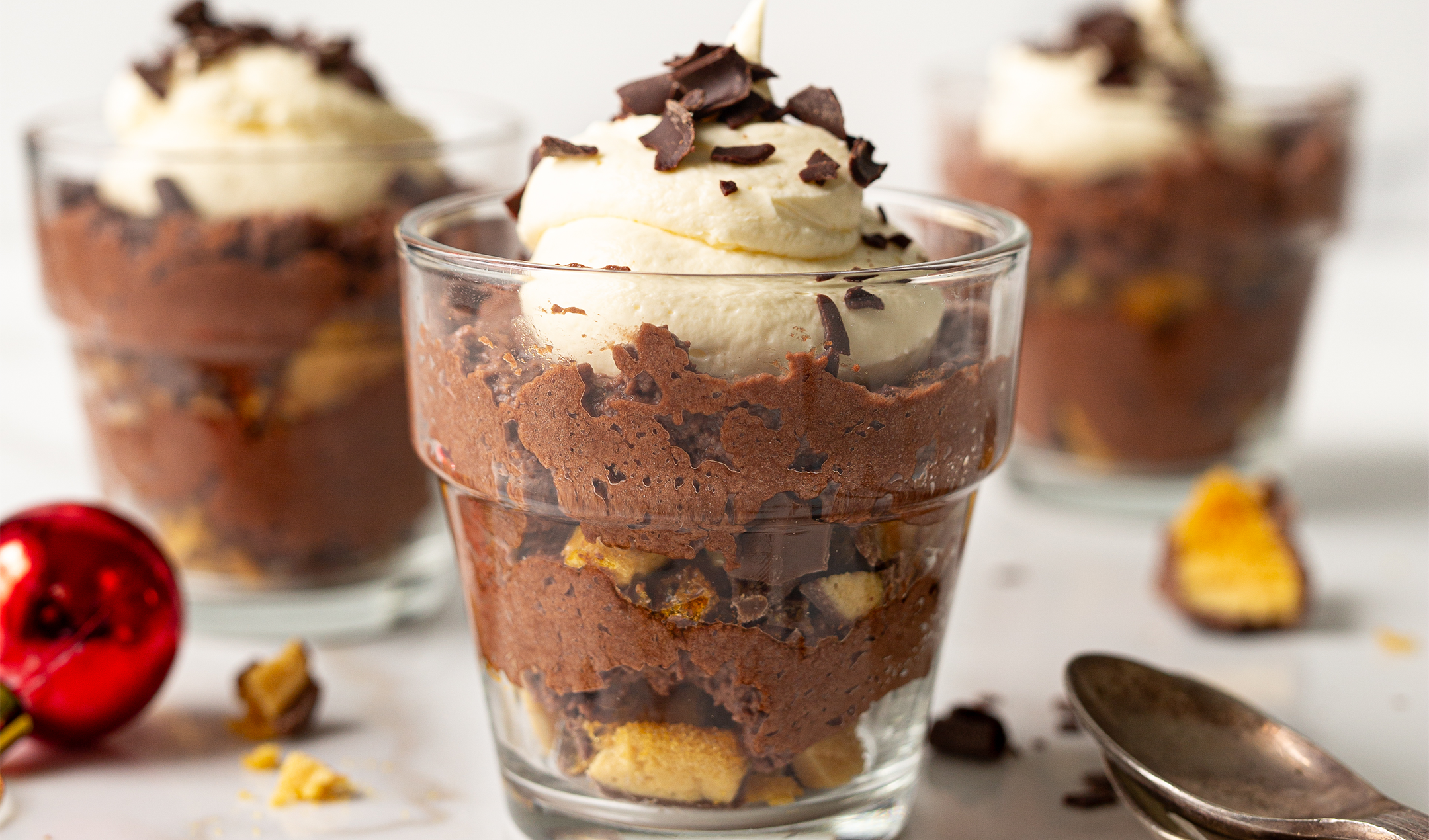 Gluten-free chocolate and honeycomb mousse by EUROSPAR