Tick the ingredients you need to add your shopping list.
To spatchcock the chicken, place the chicken on a chopping board, then with a large kitchen knife cut down the backbone and flatten the chicken or alternatively ask your local butcher to do this for you.
In the bowl of a food processor or mini chopper, combine the chillies and garlic with a generous pinch of salt and whizz into a paste. Stir in the paprika, vinegar, parsley and olive oil and mix to combine well.
Rub the mixture all over the chicken. Set aside to marinate for at least one hour, or place in the fridge overnight if possible.
Place the chicken on the centre of the barbecue, breast-side down. Cook for 20 minutes, then flip the chicken over and continue cooking for another 5-10 minutes or until completely cooked through and the juices run clear.
Nutrition Facts
Per Serving: 454kcals, 22.1g fat (5.1g saturated), 2.5g carbs (0.3g sugars), 58.5g protein, 0.8g fibre, 0.213g sodium
---
Not barbecue weather? Preheat the oven to 200˚C/180˚C fan/gas mark 6. Place the chicken breast-side up in a baking dish and cook for 35-40 minutes or until completely cooked through.
Popular in Chicken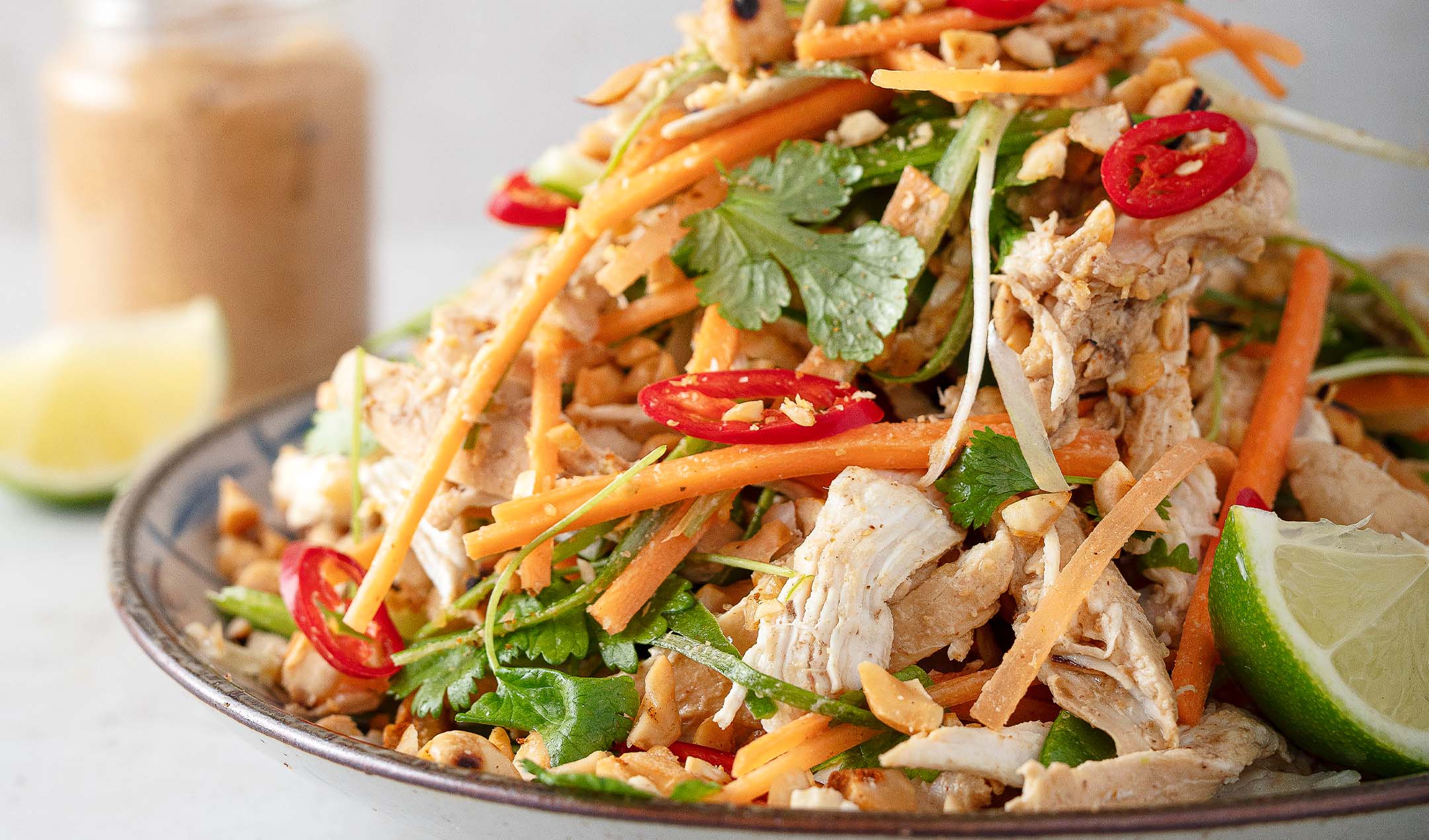 Peanut chicken salad