Tick the ingredients you need to add your shopping list.
To make the marinade, whisk the vinegar, sugar, oil, mustard, soy sauce and garlic in a small bowl until the sugar dissolves. Place the lamb in a shallow dish, add marinade and turn to coat. Cover and refrigerate for at least three hours, or overnight if possible.
Heat a grill pan or barbecue over a medium-high heat. Drain the lamb, reserving the marinade. Cook the lamb for three minutes per side, lightly basting with the reserved marinade, for medium-rare or until cooked to your liking. Rest, loosely covered with foil, for about five minutes.
Meanwhile, whisk the oil, lemon juice, balsamic vinegar and mustard in a small bowl until emulsified.
To assemble, combine the onion, peaches, rocket and pine nuts in a large bowl. Drizzle over the dressing and toss gently to combine.
Cut each lamb on the diagonal into thick slices. Divide the salad amongst plates, then top with the warm lamb. Scatter with goat's cheese and season to serve.
Nutrition Facts
Per Serving 279cals, 18g fat (6.4g saturated), 6.3g carbs (5.5g sugars), 23.2g protein, 1g fibre, 0.17g sodium
Popular in Diabetic-friendly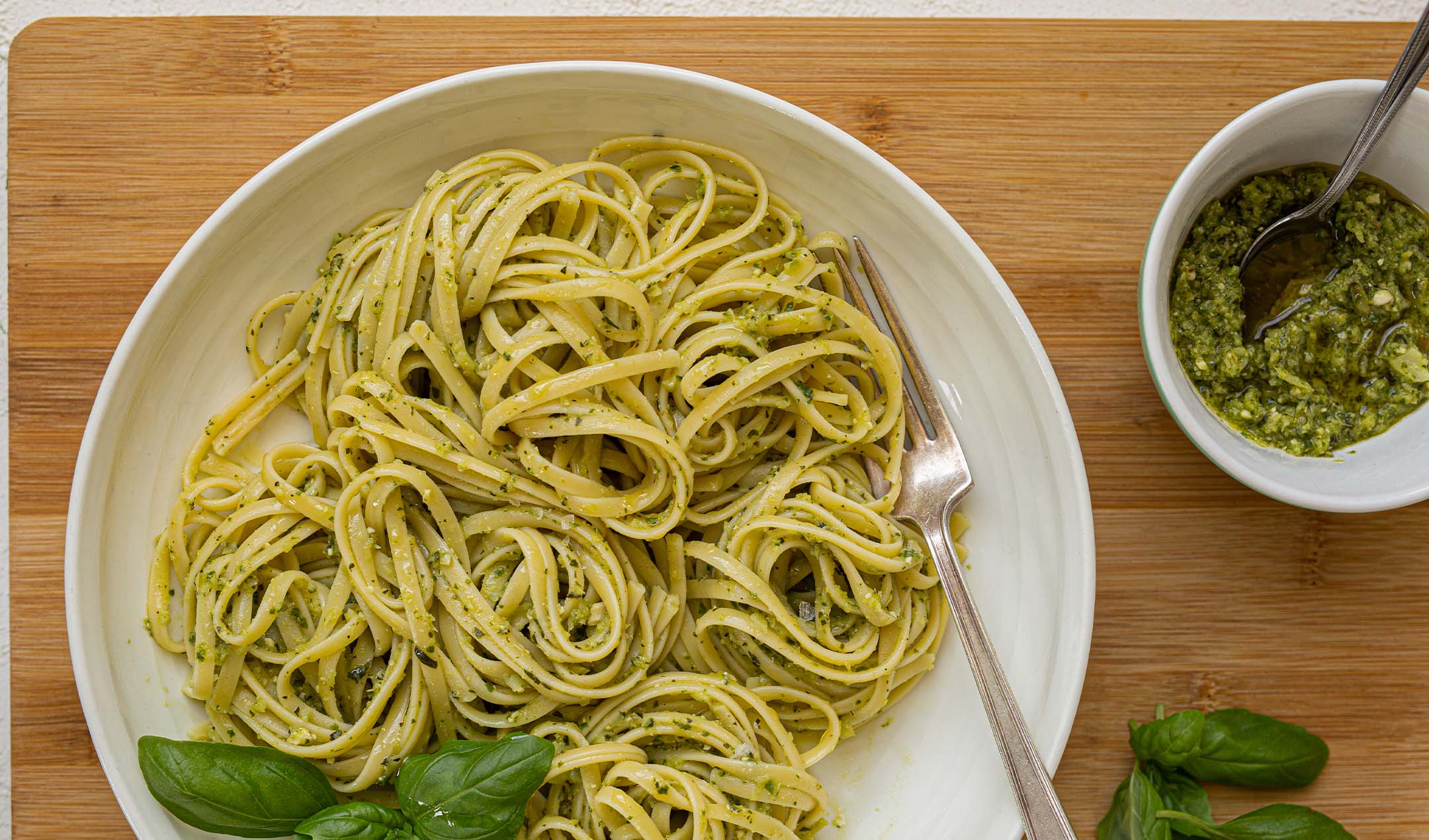 No-waste broccoli pesto pasta